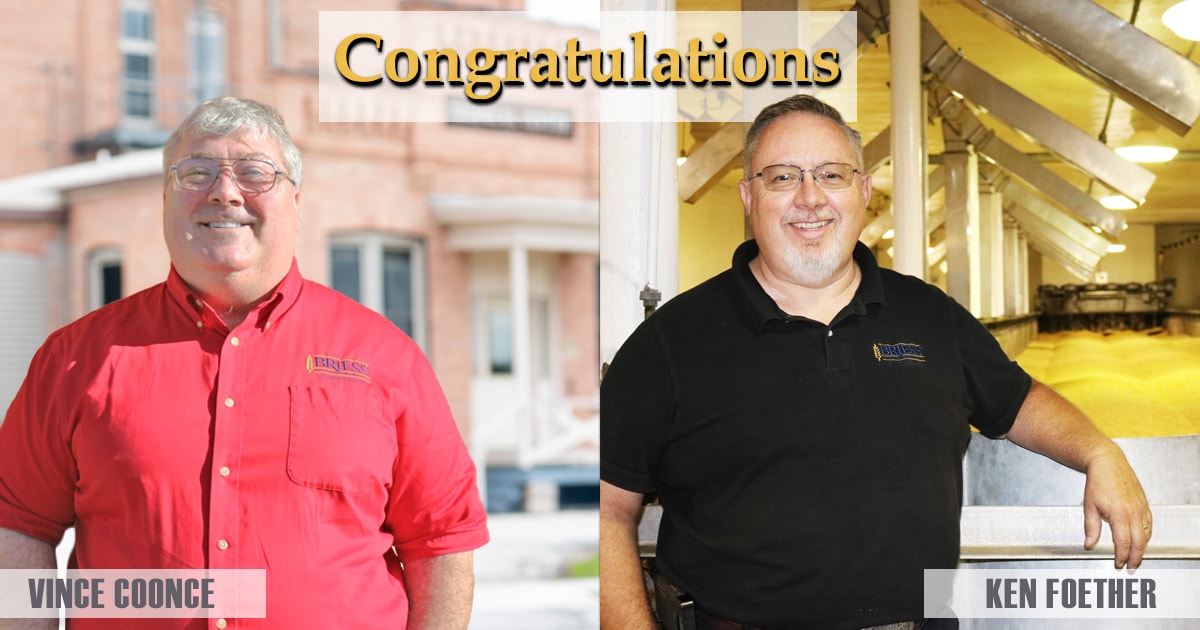 I am pleased to announce the following promotions for two of our team members, Ken Foether and Vince Coonce.
Ken Foether has been promoted to Plant Manager of the Chilton Malthouse.
Vince Coonce has been promoted to R&D Manager/Malting.
Congratulations to Ken and Vince! Thank you both for your contributions and continuing commitment to Briess, and most importantly, to our customers.
Thank you to all,