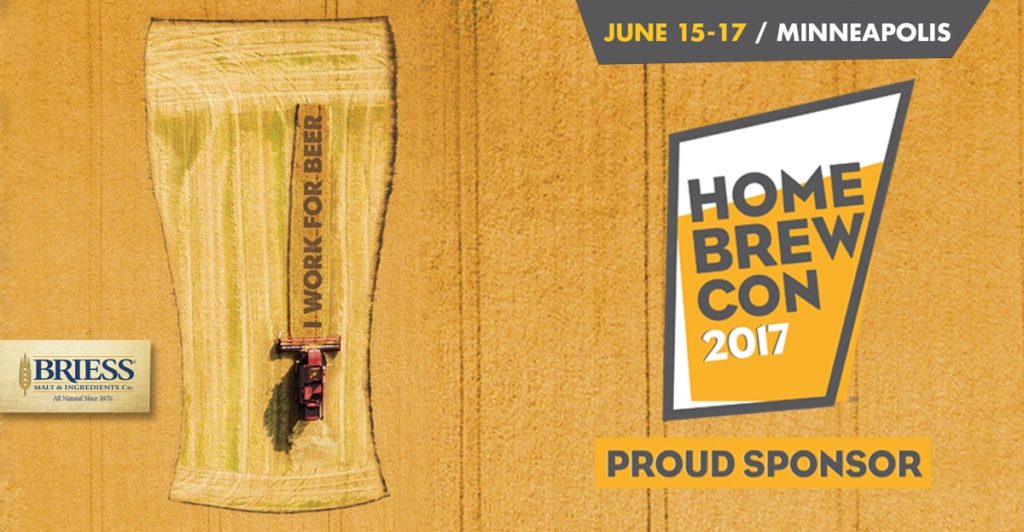 Minnesota's Second Brewery Boom
We are breezing through another year and are already one month away from the 39th National Homebrewers Conference which will be in Minneapolis June 15-17. Minneapolis is a great location to host this event, why? Well for starters, in Minneapolis and the surrounding area there are 43 breweries and brew pubs and half of those are right in the heart of Minneapolis. Minnesota also has a strong brewing history, dating back to 1849 when Anthony Yoerg opened a brewery in downtown St. Paul, MN, selling a basic lager beer. Then, in the 1880s a brewery boom hit, in large part because of the expansion of the Minnesota railroads. Breweries popped up all over Minneapolis and Minnesota with over 50 breweries statewide. Then prohibition hit between 1920 to 1933 and breweries dwindled down into the single digits. But Minnesota is making its way, full steam ahead, once more with their second brewery boom.
New this year at Homebrew Con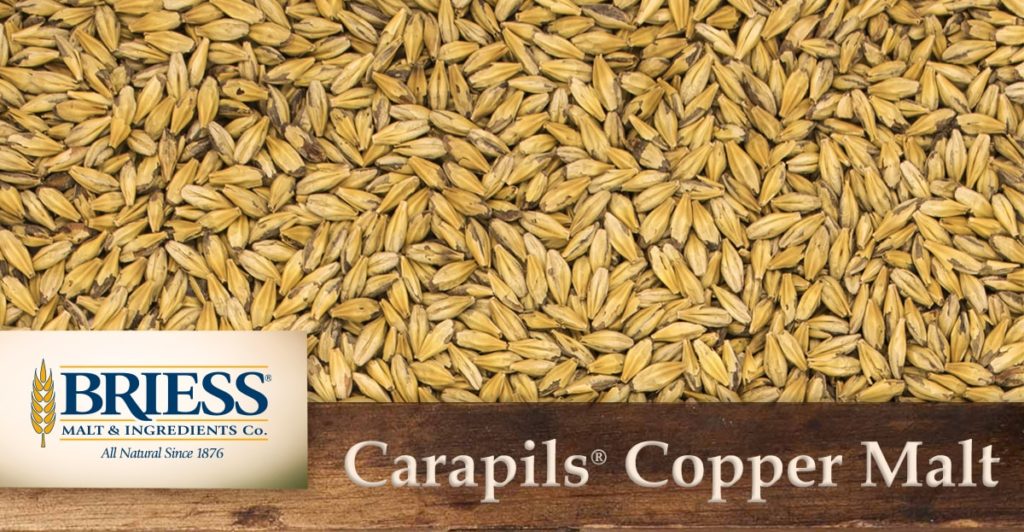 This year at Homebrew Con, we will be featuring our new Carapils® Copper Malt, but even more exciting, we will be giving away one pound of this new malt to every Homebrew Con attendee – that's twice as much malt we're giving away than previous years! In your attendee bag, you will find an empty pouch with the label above, bring it to the Briess booth to fill up.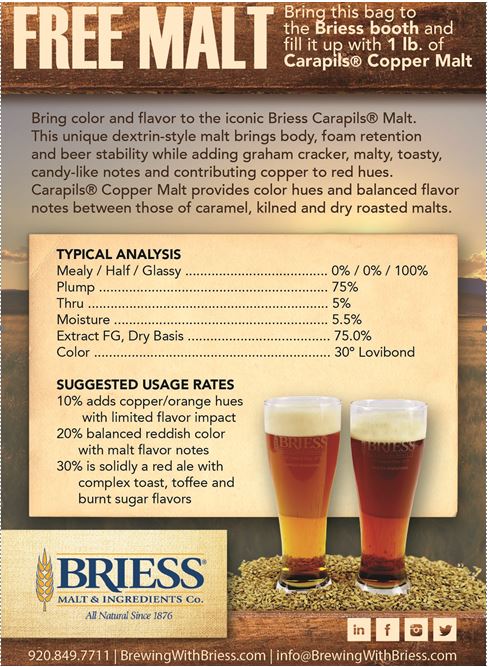 Carapils® Copper Malt is unique because it brings color and flavor to the iconic Carapils® Malt. This unique dark dextrin-style malt adds body, foam retention, and beer stability, while also adding graham cracker and candy-like notes and copper to red hues. The non-fermentables in Carapils® Copper Malt are advantageous in balancing body and enhancing the color and flavor depth of dark-colored beers. In beer at low usage rates, it provides copper color with limited flavor impact and some improvement to body, mouthfeel, and head retention. At higher usage rates, it contributes balanced red colors and malt flavor notes. It shows complex toast, toffee, and burnt sugar flavors at very high usage rates.
Daily Hot Steep Demos and Hot Steep Kit Giveaway
Also, new this year at the Briess booth, we will be performing live Hot Steep Method Demos. Last year, the ASBC officially approved this method as a standardized sensory method to evaluate malt flavors. Co-developed by Briess' Cassie Liscomb, this method gives brewers and homebrewers an economical way to evaluate flavors contributed by malt and aid quality checks and recipe formulation. These demos will show you how you can perform this simple method in your own home. Demos will be at Noon and 3:00 PM on Thursday (6/15) and Friday (6/16) and 11:00 AM and 2:00 PM on Saturday (6/17). And if that is not enough incentive for you to stop by the booth, you won't want to miss these demos for your chance to win a complete Hot Steep Method kit developed by Cassie Liscomb herself.