2016 is well on its way with a full schedule of Brewing and Distilling events. With regional and national conferences across the country, there are many opportunities to discover the many faces of Briess and learn about a variety of handcraft ingredients. Come meet our team of experts from our regional Division Managers to our Maltsters and Technical Service Team at one of these upcoming events:
March 11-12
Bluebonnet Brew-off, Irving, TX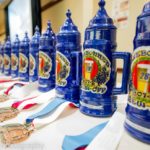 Come join Briess Homebrew Director at this year's Bluebonnet Brew-off, which will be held at the Irving Convention Center with accommodations just down the street at the Dallas Marriott Las Colinas, located at 223 West Las Colinas Boulevard in Irving, TX. The 2016 Bluebonnet Brew-off will have their famous Pub Crawl with participants driven by bus to pubs of the route directors choice. The People's Choice Competition will again show the excitement each club can bring with their own style. The 'People's Choice Competition' will start after the Tasting Glass Evaluation Clinic Friday night.
March 12
Kona Brewers Festival, Kailua, HI
Come join Briess Division Manager – Brew West, David Richter at this year's Kona Brewers Festival at the Courtyard King Kamehmeha's Kona Beach Hotel in Kailua Kona Village.The Festival includes a Homebrewers Competition and the ever popular Run for Hops 5k run/walk. Over the past 20 years, the Kona Brewers Festival has become one of Hawaii's premier events and has raised more than $850,000 for Big Island non-profit organizations. Join us in raising pints and funds for a better world!
April 4-7
2016 ADI Spirits Conference & Vendor Expo, San Diego, CA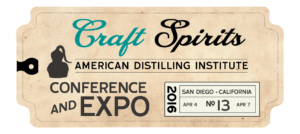 Come discover the many faces of artisanal distilling with fine ingredients from Briess at this year's American Distilling Craft Spirits Conference & Expo. Made-in-the-U.S.A. distillers and handcrafted specialty malts, malt extracts, pregelatinized flakes, high yield flours and raw grains are fresh, high quality, consistent and the perfect match for authentic American whiskeys and all the spirits in your portfolio. Consult our staff for technical assistance and to discuss your unique needs, formulating or distilling challenges.
April 19-20
Great Lakes Water Conservation Conference, Milwaukee, WI
Briess is one of the many sponsors of the 7th Annual Great Lakes Water Conservation Conference. The conference is all-volunteer produced to help brewers save energy and water and save money. With many water utilities in the Great Lakes region increasing fees by 25% or more in the next year, the conference pays for itself through practical systems for water savings.