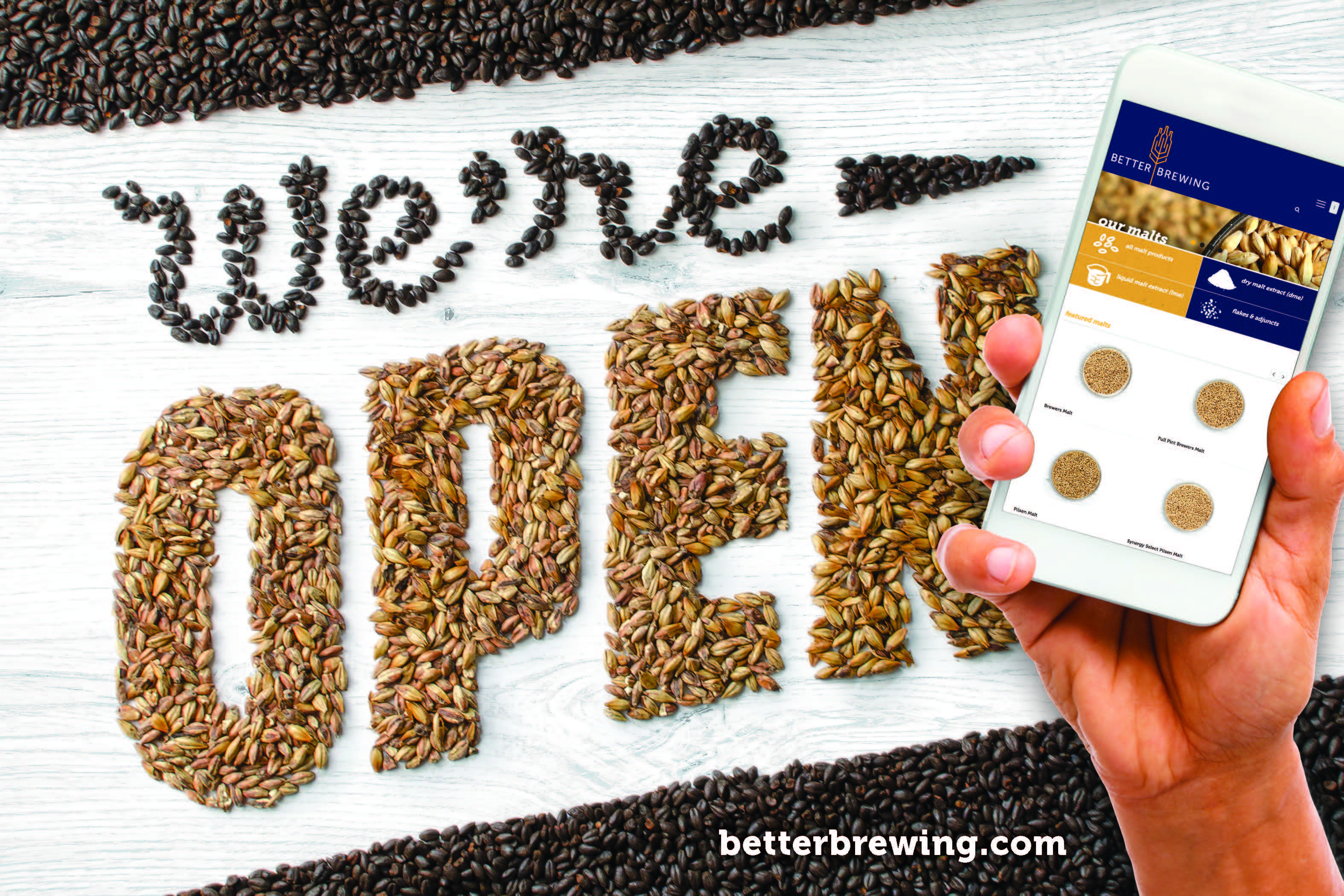 We are excited to introduce our new e-commerce portal for purchasing homebrew ingredients direct, through our Better Brewing division. The introduction of our Better Brewing division provides direct access to purchase our whole kernel, milled, dry malt extract and liquid malt extract quicker to the homebrew retail stores. Retailers have been looking for a seamless way to get our products direct thus launching this platform will allow them to do so.
Our new e-commerce platform, Better Brewing, will carry a large portion of our malts and roasted barleys; ranging from our Brewers Malt all the way through to our Midnight Wheat Malt. Various products such as; gluten-free syrups and flakes will also be offered. Malts and roasted barleys will be available in 1lb and 10lb whole kernel or milled packages and 50lb bags. Our Concentrated Brewers Wort® (CBW®) Dry Extract products will be available in 1lb and 3lb packages. Finally, our CBW® Liquid Malt Extract will be available in 3.3lb canisters, NEW 32lb Growlers, 60lb Pails and 180lb Carboys.
The website can be found at www.betterbrewing.com; we invite you to visit our new homebrew ingredient website and look forward to providing our products direct to homebrew retailers.