Better Brewing & Briess® debuted our first pair of new all-grain 5 gallon homebrew kits @ Homebrew Con 2019 in Providence, RI. Our consumer feedback was so well received, we are excited to announce that they will be available for all homebrew retailers to purchase directly through www.betterbrewing.com very soon. Please check our website for availability.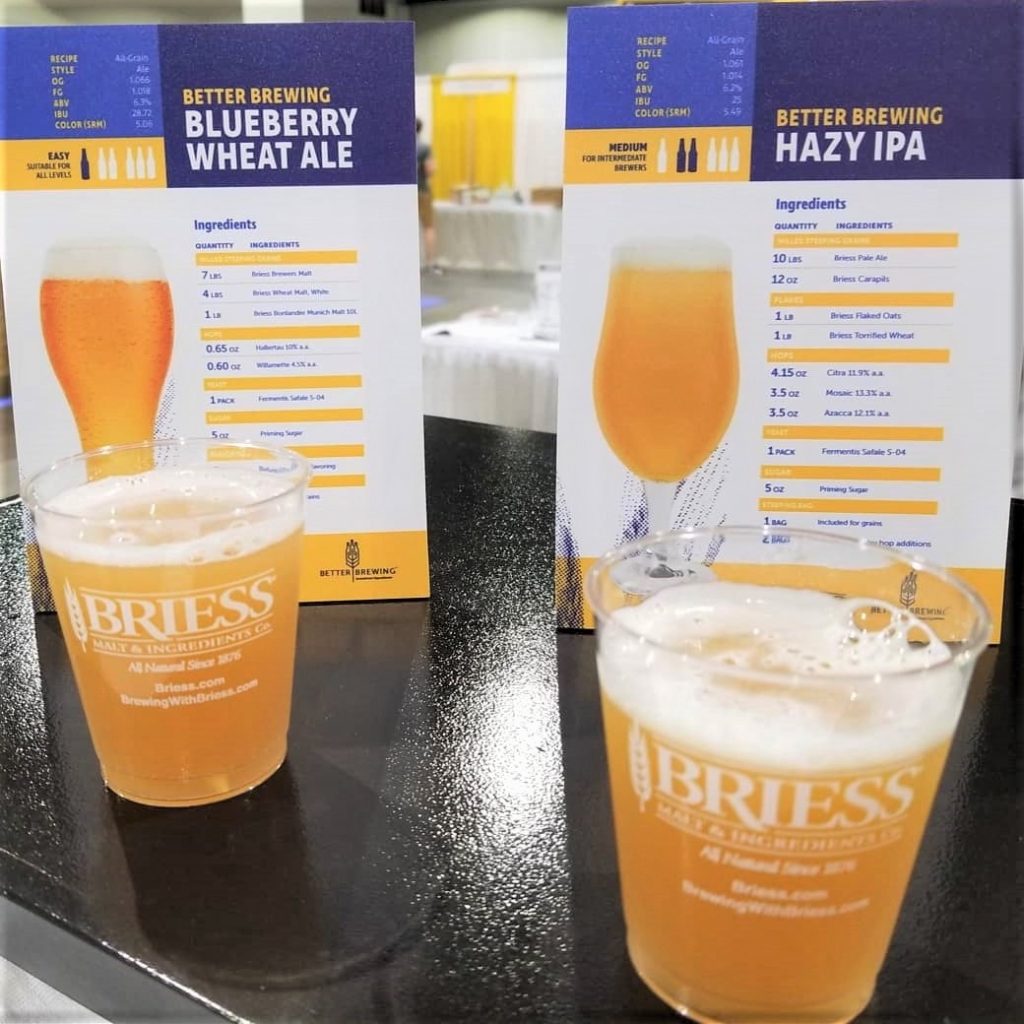 If you are a Hazy IPA fan — we've got you covered! Known nationwide as New England Style IPA or NEIPA, this style has taken the industry by storm. Our kit provides a balanced mix of citrus hops and plenty of haze from our flaked oats. This beer is best enjoyed shortly after brewing.
If you enjoy a summer crusher with some fruit flavor, we also have that covered. The Blueberry Wheat Ale kit offers a light-bodied summer sipper enhanced with blueberry fruit flavor! This treat brings an appealing blueberry aroma. It is best enjoyed on a sunny day with good friends. Order your kit today and be prepared to enjoy delicious brews in the warmest summer months!