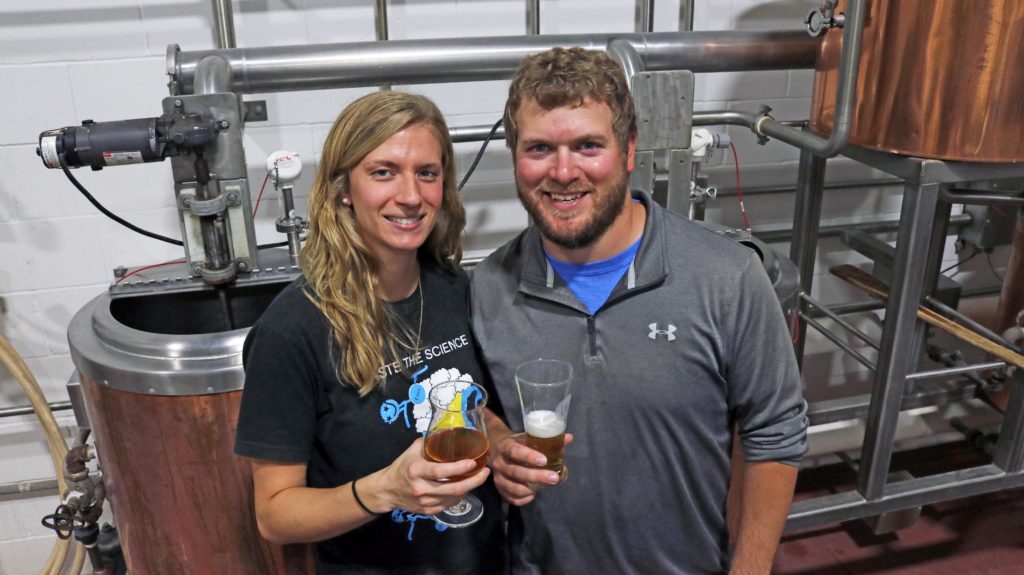 On November 4th, Briess Technical Services Associate and Sensory Trailblazer, Cassie Liscomb, became Cassie Poirier. It's only fitting that when you work at a malting company, there is no better way to celebrate your wedding day than to formulate and brew your own special beers.
So earlier in September, Cassie brewed a traditional Helles that was lovingly dubbed "One Helles of a Wedding". To add a personal touch, Cassie's Manager, Bob Hansen, contributed hops grown from in his own garden. Additionally, to help with the brewing process, experts Dan Bies and Jordon Geurts guided Cassie through the brew day.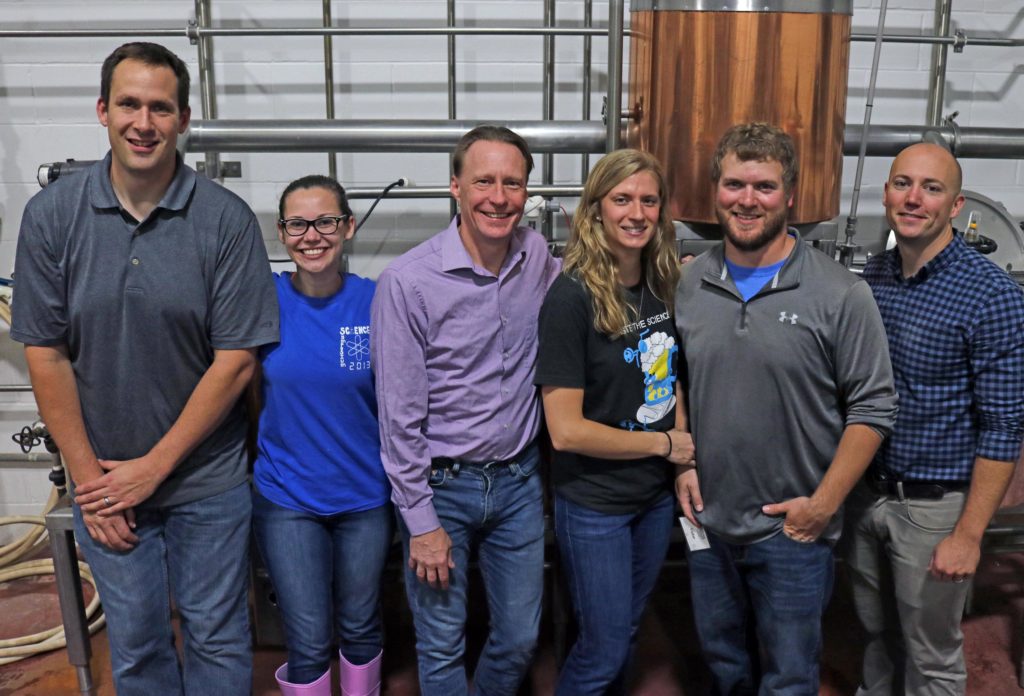 As October rolled around, Justin joined Cassie and the Briess Technical Team, this time to brew a "Happy Hearts Hefeweizen".
"Justin and I really appreciated that we could do this together. It made the beer feel very special on our wedding day!" Cassie remarked. "The beer was an immense hit. I think we received more words of congratulations on the beer than we did on the wedding or on getting married," Cassie lightheartedly jokes.
Cassie has been with Briess for 3.5 years, joining in June of 2014. In her short time at Briess, she has brought the Briess sensory program to the next level. Cassie is also one of the pioneers of the ASBC Hot Steep Malt Sensory Method, which is the first ASBC published sensory method used to prepare and evaluate raw material flavor. She continues her sensory journey, working with the ASBC Sensory Technical Subcommittee to create standard flavor lexicons.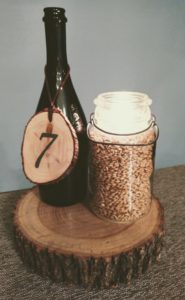 Cassie's passion for the craft community and malt ingredients poured over into her wedding day. The centerpieces were 25oz, amber glass Belgian beer bottles repurposed from the Briess Pilot Brewery, filled with Baby's-breath and paired with antique glass malt sample jars from the Manitowoc Malthouse, filled with Briess Synergy Select Pilsen Malt and votive candles. For party favors, well, of course, Briess chocolate covered malted milk balls.
Beaming with a newlywed glow, Cassie commented, "Justin and I would like to give a HUGE thank you to Briess for providing us with the time, resources, and ingredients to brew these beers. This is just one example of how the company values family and goes above and beyond for its employees."
We would like to extend a warm congratulation to Justin and Cassie Poirier on their marriage and toast to many happy years to come. Cheers!