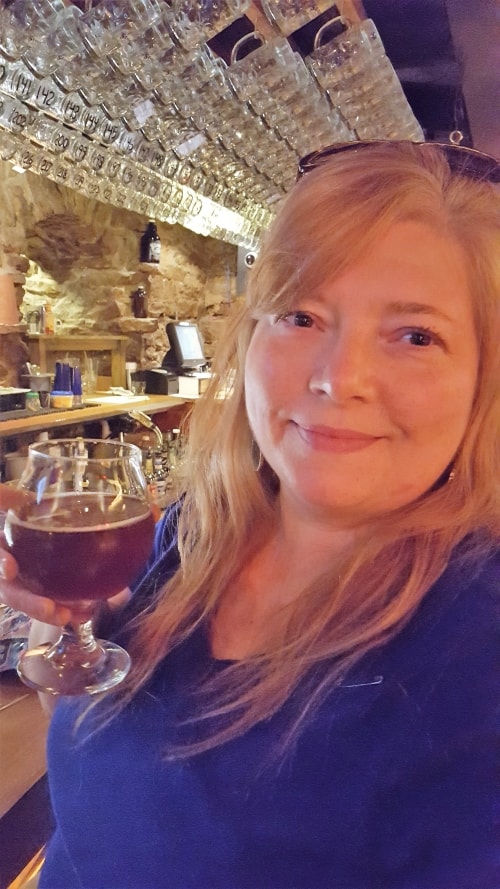 Recently, I joined the wonderful team at Briess Malt & Ingredients Co. Since imbibing craft beer is something I greatly enjoy, I was thrilled to take a position with a company that is integrated with the craft brewing community! My favorite places to hang out are typically based on their craft beer selections and entertainment. In Wisconsin, we have so many great options. Locally for me, these often include 3 Sheeps Brewing Co. (Armchair Quarterback is one of my current favs), Sprecher (I like their Belgian and amber beers and they carry the Beyond Burger®), and Plymouth Brewing Company (Nutt Hill Brown-oh ya!). Other places like Craft 30, MoJo and Braveheart Pub always have a great tap lineup, as well as very knowledgeable owners, managers and Beertenders (that's an intentional capital B)! There are so many flavors to try and senses to invoke, who could resist? The reason I like going to these places is of course because of the delicious craft beer (made even more amazing with our specialty malts), but I also enjoy the camaraderie, the activities and the live music. What more could a woman ask for besides a healthy planet and world peace?
Did I mention road trips? Yes, I have been known to drive hours to go to a brewery, attend a festival, hike to waterfalls and explore new areas. In just over an hour, I can get to more of my favorite spots like Lion's Tail Brewery Co. & Taproom, Milwaukee Brewing Co. (the Midwinter Brewfest is coming up just in time for my birthday), or Stone Arch Brewpub (they serve the ImpossibleTM Burger as well as some of my favorite brews). In less than three, I can arrive at Central Waters Brewing Co. or Door County Brewing Co.—and if I'm in the U.P. eh, I often pick up a six pack of Escanaba Black Beer made by Upper Hand Brewery (a division of Bell's Brewery), or when it's in season, Oberon—which is one of my warmer weather favorites!
When I saw an opening for Briess Malt & Ingredients Co., I was excited about the possibility, because I love craft beer and, as you know, they design specialty malts for craft breweries (huzzah!), have a natural line of food and pet food ingredients, a strong sustainability platform, and a family environment. After interviewing, I knew it was a great match; the level of care they (now we) put into making ingredients for you glows with the warmth of a fine amber—and the science, quality, and knowledge they put into making the natural, non-GMO products is beyond anything I would have imagined. To top it off, they are a family-focused company with a strong level of commitment to sustainability and giving back to the community. Seriously—was this role made for me? Luckily, Briess agreed that the match was phenomenal (my words) and hired me as their new Marketing Communications Specialist. I'm thrilled to be embarking on this journey and bring more than 12 years of marketing & communications experience to help create lasting, true solutions for our customers. I look very forward to talking with and meeting all of you out in the real world of beer if we haven't met already—and seeing you again if we have—Sláinte!
I currently live with my husband, two children, two dogs and four cats (rescues include the cats, dogs and husband) in Sheboygan County. Feel free to connect on Facebook and tell me all about your beer releases, special events or just reach out to play trivia, pool or cribbage…or talk beer 🙂