It's that time of year again and peregrine falcons have started frequenting the Briess nesting box in Manitowoc, Wisconsin! You might be surprised that the first birds to visit were not the falcons of years past. Our falcon expert, Greg Septon, has been watching the camera, capturing images of the visiting birds and trying to catch a glimpse of any band which could identify the falcons as returnees or birds from other nesting sites across Wisconsin.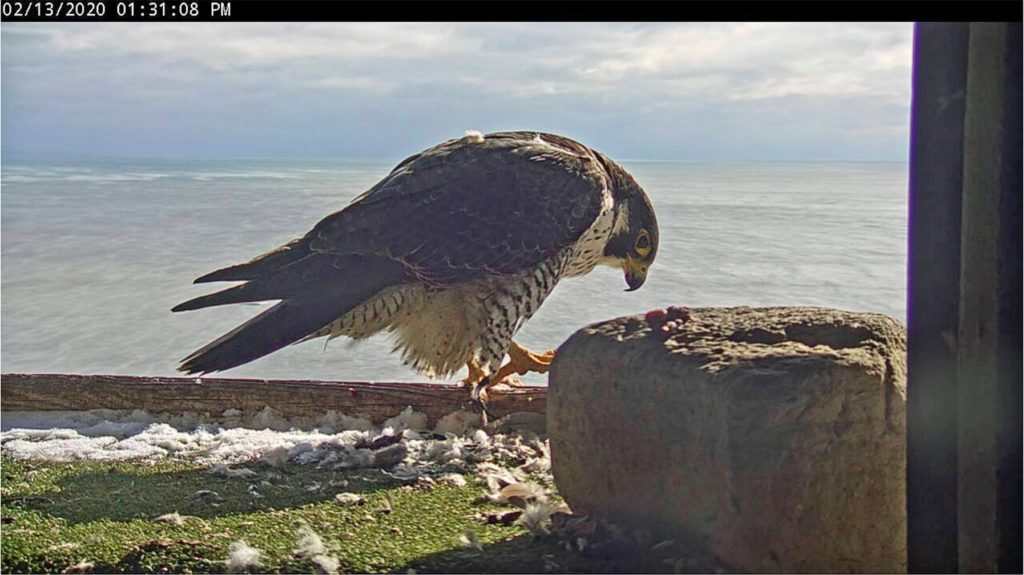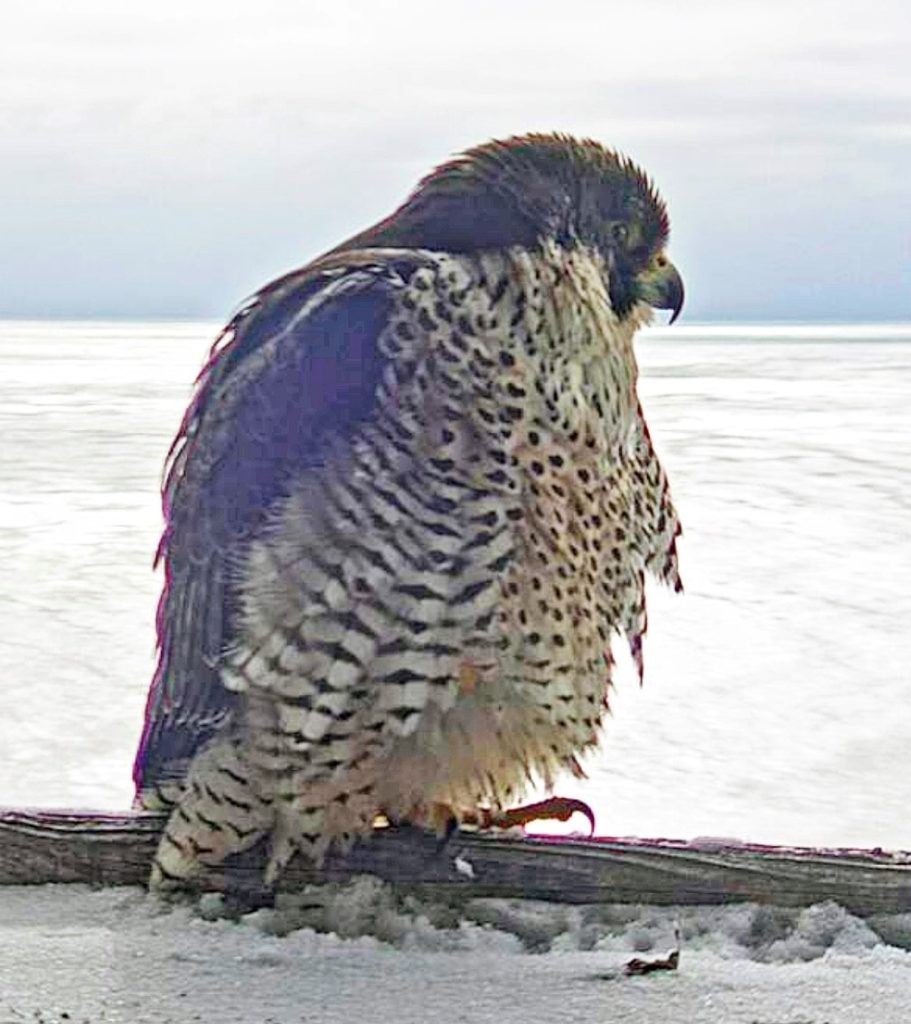 Greg also provided an update on an eyass (baby falcon) hatched from our site in 2018 named Jimbob after visiting the UW-Milwaukee EMS nest box this winter. A female named Agatha who hatched at Chicago St. Joe's Hospital site in 2015 was spending her days with him. JimBob, unfortunately, had an incident in January and was found injured, grounded, and dehydrated. Not to worry, the Wisconsin Humane Society Wildlife Center took great care of him and JimBob was released back to the UW nesting site at the end of January!
For the past three years, a male named Bartell made our nesting box his home along with a female, Valcor, who returned to the box for four years in a row. In those four years, Valcor hatched 16 eyasses – 12 of which were Bartell's.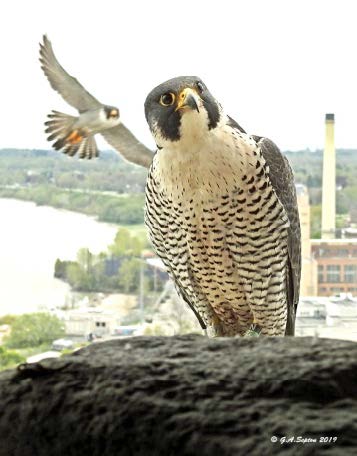 The un-banded falcons have not been spotted recently, but a banded male has. He remains feathered in mystery as his band has not yet been clearly visible. Greg believes this is Bartell as he has very distinct markings on his chest. Who will be the residents of Briess' falcon nesting box this year? Stay tuned to find out and keep your eyes peeled on our Falcon Cam! Also, check out our Facebook and Twitter pages for the big reveal and because we'll be running a naming contest again this year where you will have a chance to win prizes when you leave a comment suggesting a name.