If you or someone you know is interested in homebrewing in a nostalgic setting, head to Southeast Wisconsin and attend Beer Brewing Weekend September 14 & 15 at Old World Wisconsin (OWW)! Located in Eagle, less than an hour of southwest of Milwaukee and just over an hour southeast of Madison, OWW has 600 historical acres to explore and more than 50 areas that bring history to life. Whether you arrive by horse and covered wagon or travel in a modern carriage with more horsepower, you'll be sure to find activities, fun, and interesting exhibits that everyone will enjoy!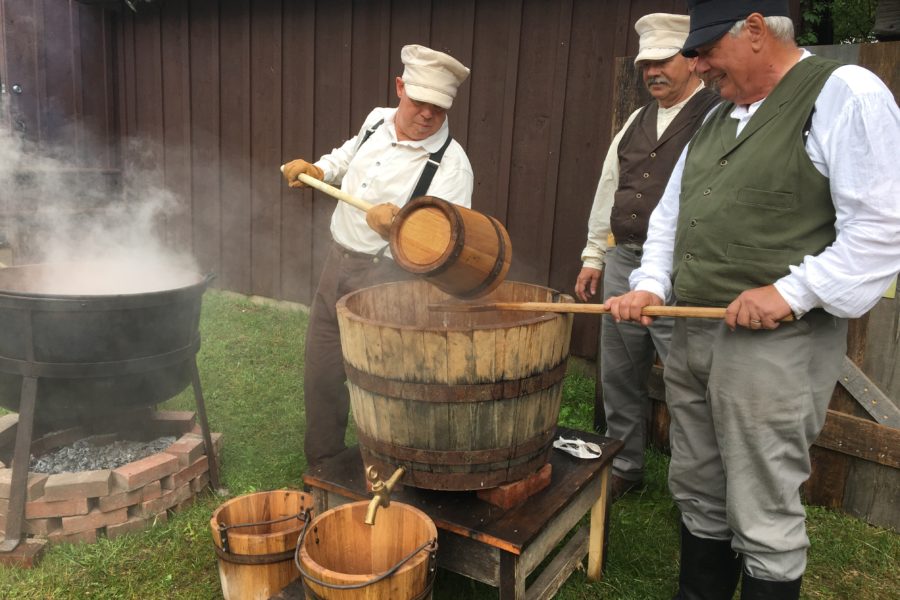 Saturday, September 14 is tailored to those currently homebrewing and anyone interested in learning the history of the craft — while Sunday, September 15 will cover the basics of homebrewing for beginners. You never know what brewing experts might stop by AND you'll want to be around for the Briess Better Brewing homebrew kit and memento giveaways throughout the day. One kit an hour will be given away to a lucky aspiring brewer or someone who wants to mash a newbie in with an enticing gift. Before attending the presentations, you might want to explore the barley field and learn how barley is made into malt.

Since 1876, Briess has been submersed in the barley malting business, (yes that is a steep joke), it was therefore a natural connection to sponsor this hands-on learning village that weaves the tale of Wisconsin's heritage and to donate the malt for brewing events. With the barley field on site and this homebrew presentation, it's a dovetail fit. For more information, visit their website oldworldwisconsin.wisconsinhistory.org/.