The Briess Technical Team includes some of the leading scientists, maltsters, brewers, and sensory experts in their field. Briess staff are educated in some of the most respected institutions in America, and maintain memberships, certifications, and training through the largest professional groups in the beer and food industries. Briess staff are frequently called upon to share their technical expertise at trade conferences, and apply their knowledge daily to help our customers succeed.
Bill Schaeffer
Vice President of Sales & Marketing
Joined Briess
June 2020
Education
Bachelor of Science Degree in Marketing, Management, and Finance from Mankato State University, Minnesota. Master of Business Administration from St. Cloud State University, Minnesota.
Profile
Bill Schaeffer brings more than 25 years of leadership experience in the Food and Ingredients industry to Briess. Throughout his career, he held various executive leadership roles including Vice President of Sales for National Accounts with The Schwan Food Company and most recently, Vice President of Sales for the Food Service and Ingredients Division at Sargento Foods, Inc. Bill's passion is for building relationships, developing product expertise, and leading the Sales and Marketing team to deliver the best customer partnerships in the industry.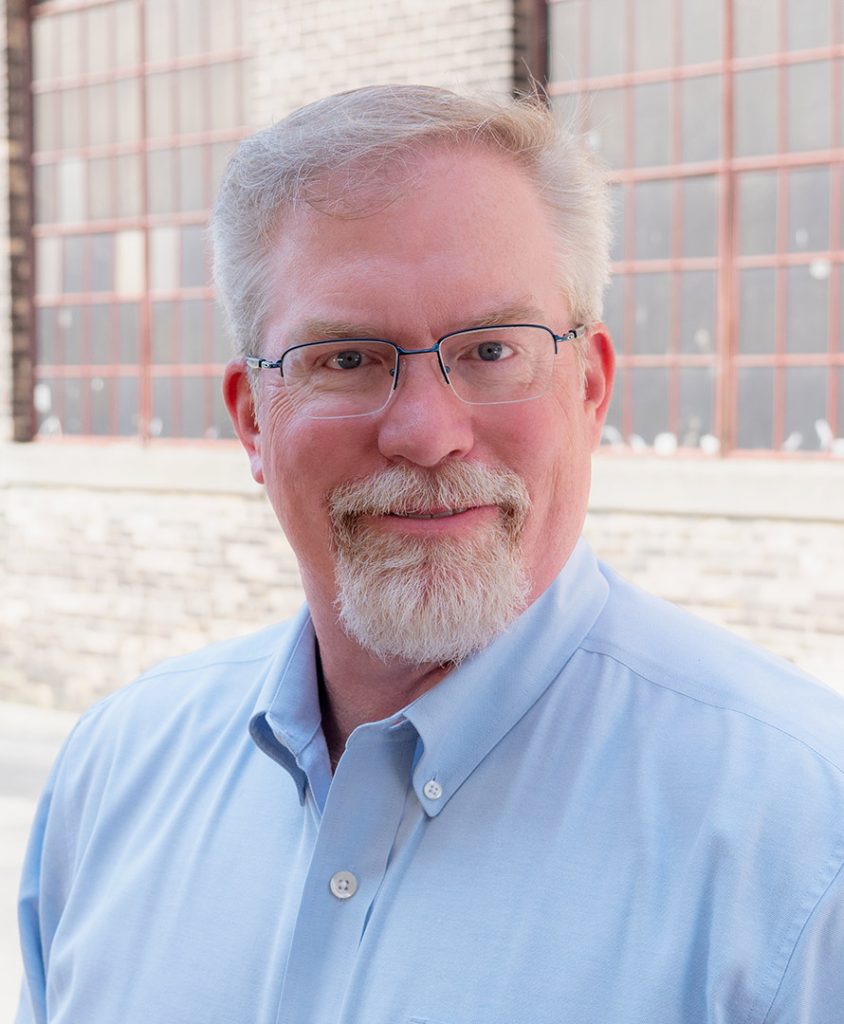 ---
Mike Scanzello
Director of Brewing & Distilling
Joined Briess
July 2015
Education
Bachelor of Science Degree in Biology from Kutztown University in Kutztown, PA.
Profile
After graduating from Kutztown University in 1995, Mike began his career at Stroh's Brewing Co. in Allentown, PA. Over the next 6 years Mike would hold several positions in both the QA and Brewing Departments. In 2001, after the brewery in Pennsylvania closed, Mike moved to Wisconsin, accepting a position with Cargill at its Jefferson Junction Malthouse. In 2007, Mike transitioned from operations management to the commercial side of Cargill's malt business, becoming an Account Executive with its Specialty Malt Products Group. In July of 2015, Mike brought his talents to Briess and joined as the National Distillery Manager. In February of 2016, Mike was promoted to Director of Brewing and Distilling.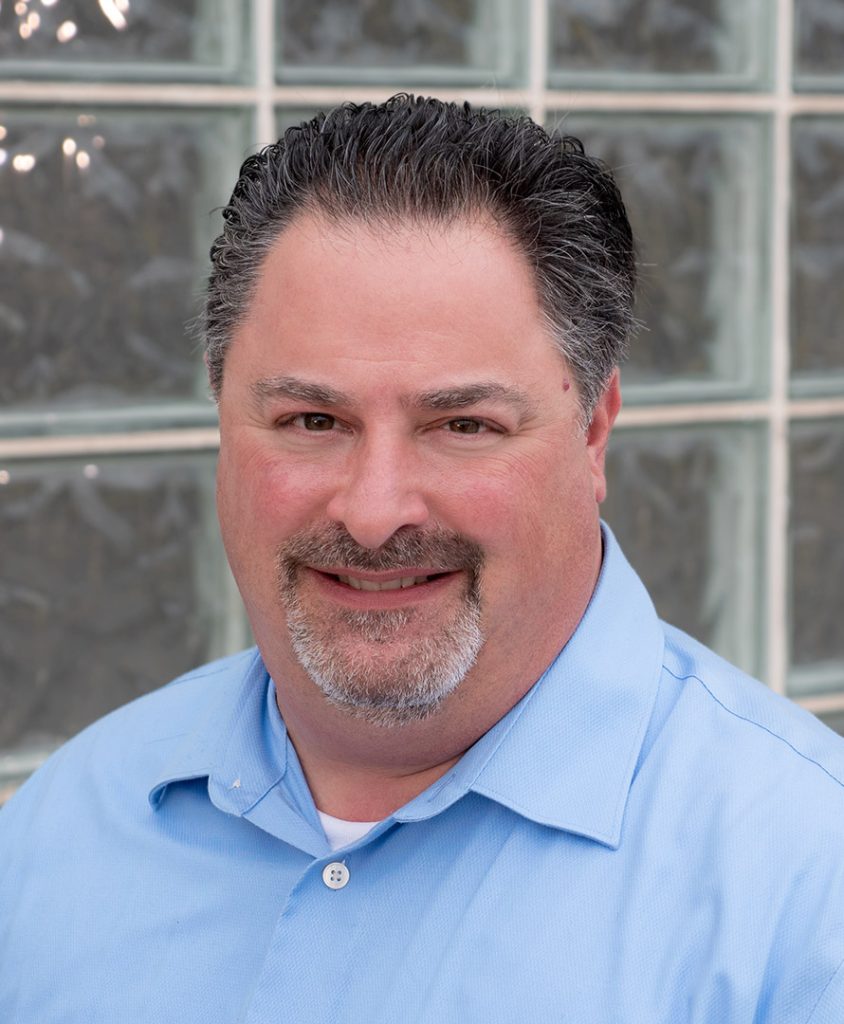 ---
Penny Pickart
Senior Brand Consultant
Joined Briess
September 1996
Education
Course work at Lakeshore Technical College in Cleveland, WI. Completed Siebel Institute brewing course.
Profile
Penny is a trusted and highly-sought advisor to the brewing industry. Her passion for the brew industry and continued education through Siebel Institute of Technology as well as MBAA courses have helped her develop expertise in malt and beer sensory over her 25+ years of experience. Penny is always willing to jump in with both feet with brewers to trouble shoot brewhouse performance issues and her customers seek her out due to her malt characteristic expertise to assist in recipe formulation. Further, that expertise has led her to be a judge at competitions nationwide including GABF and World Beer Cup.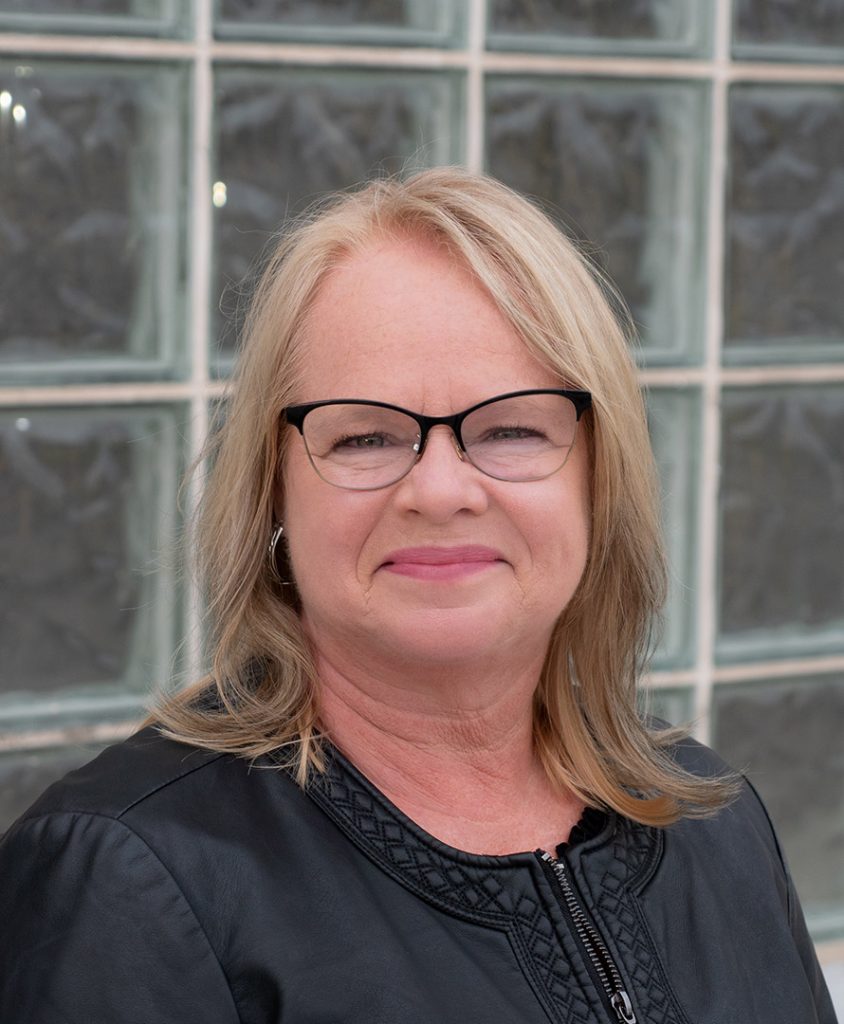 Kyle Hackbarth
National Accounts and Distribution Division Manager
Joined Briess
April 2023
Education
Bachelor of Arts in Telecommunications from Purdue University in West Lafayette, IN. Executive Master of Business Administration from Krannert School of Management, Purdue University in West Lafayette, IN. Master of Arts in Military History from Austin Peay State University in Clarksville, TN.
Profile
After graduating from Purdue University in 2003, Kyle began his career in the United States Army. Over 8 years, Kyle served as an enlisted Field Artillery Forward Observer and was promoted to a Non-Commissioned Officer, earning his commission as a Field Artillery Officer. He served with the 101st Airborne Division (Air Assault) in Fort Campbell, KY, and 4th Infantry Division in Fort Carson and Colorado, with combat tours to both Iraq and Afghanistan. After his military service, Kyle joined DuBois Chemicals – Alcohol Beverage Manufacturing, serving as an Account Manager and Technical Specialist. Kyle and his spouse Lindsey are co-founders of Cartridge Brewing in Cincinnati, OH.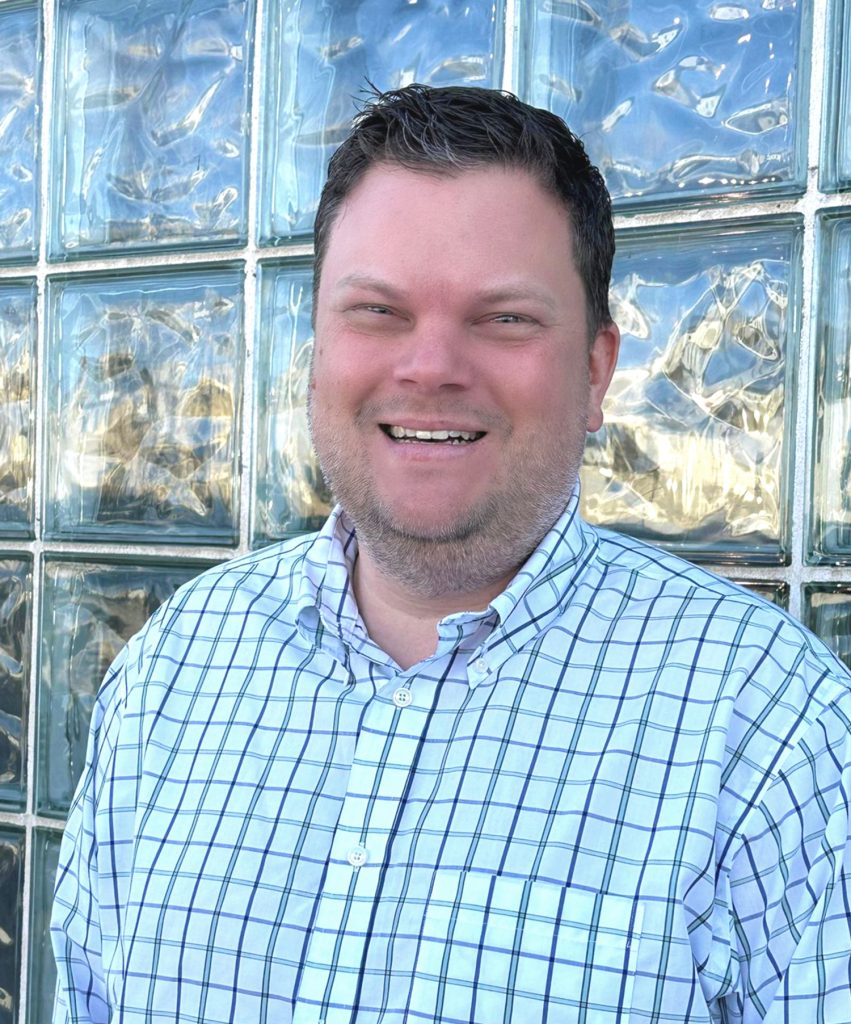 ---
Mike Killelea
Division Manager – Brew East
Joined Briess
January 2016
Education
Completed the 28-week Craft Brewer's Apprenticeship program offered by the American Brewers Guild.
Profile
Growing up in the Boston area, Mike was inspired by the New England craft brewing scene and began home-brewing in the galley kitchen of his small apartment. After moving to Virginia and completing the American Brewers Guild's Craft Brewers Apprenticeship program, he spent the next 10 years working at two central Virginia breweries – Legend Brewing Company, and Center of the Universe Brewing Company where he was the Head Brewer. Mike is also one of the founders of the Virginia Craft Brewers Guild and served as its initial Chairman for its first four years. Those first four years saw several key state legislative changes, including the passage of SB604, the so-called "Tap Room Law." Since joining Briess in 2016, Mike has consumed a large quantity of malted milk balls. He's an active member of the MBAA and has served as a judge for GABF.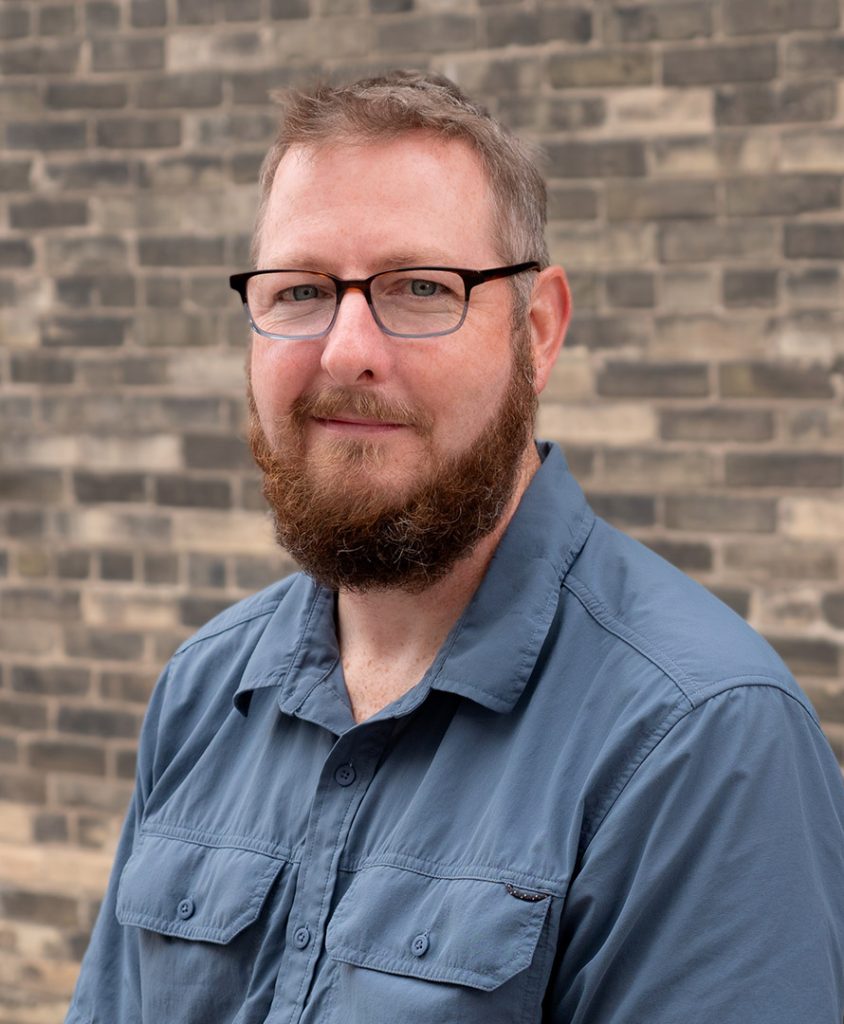 ---
Mike Illig
Division Manager – Brew Central
Joined Briess
December 2019
Education
Associates Degree in Business Management, MBAA Beer Steward program and Introduction to Practical Brewing from UC Davis.
Profile
Mike brings more than a decade of experience from various facets of the Craft Brewing industry to Briess. After 5 years as a Craft Beer Manager at one of the major distributors in central MN, he spent more than three years as a Sales Manager with a large central MN craft brewery. From there, he transitioned to Account Manager and National Distribution Manager roles for a large maltster in the US. His many years of experience in multiple arenas of the industry bring comprehensive knowledge and understanding of the industry's unique trends, needs, and culture.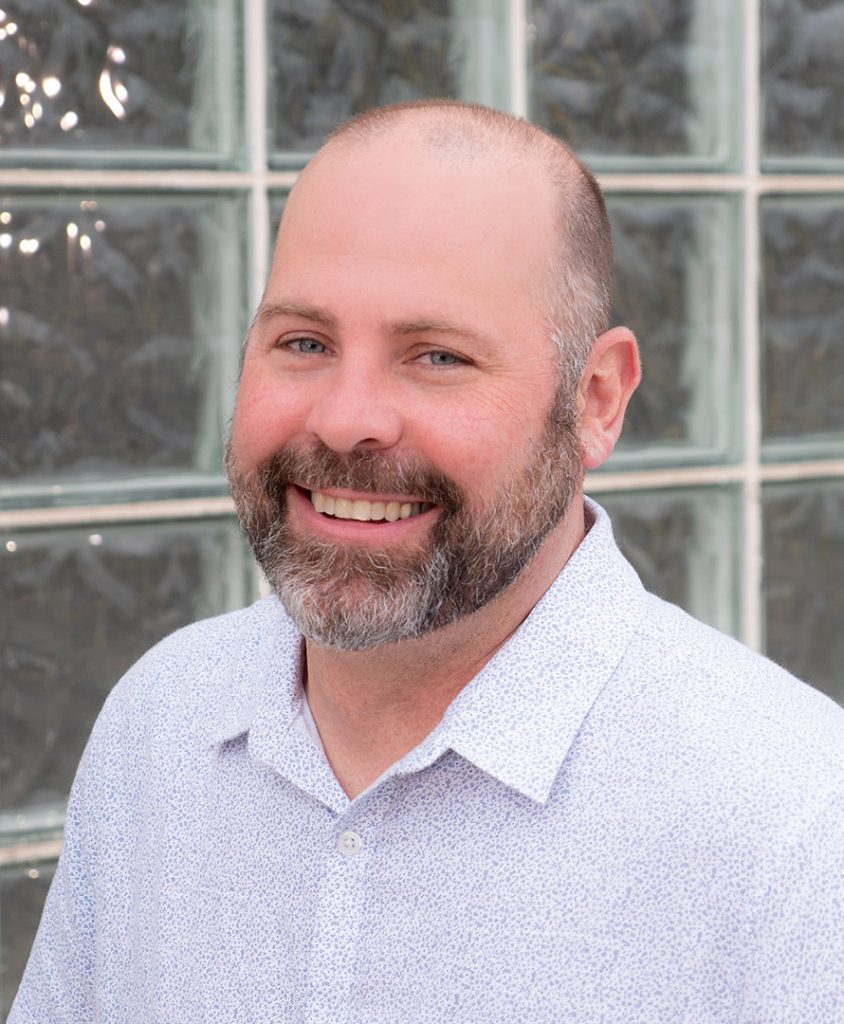 ---
Dan Burick
Division Manager – Brew Mountain
Joined Briess
December 2015
Education
Bachelor of Science Degree in Business Administration from the University of Southern Colorado.
1990 Brewing Technology Course – Siebel Institute of Technology.
1997 Bavarian Brewing Technology Course – In partnership with Doemens Brewing Academy in Munich, Germany and Siebel Institute of Technology.
Profile
Dan comes to Briess with 26 years of professional craft brewing knowledge in both production and pub brewing. Dan started brewing beer at Squatters Pub Brewery six weeks after it opened in 1989. He brewed for about a year before attending brewing school at the Siebel Institute of Technology. Soon after, he became Director of Brewing for the Utah Brewers Cooperative, which operates one packaging facility and two brewpubs for the Squatters and Wasatch brands.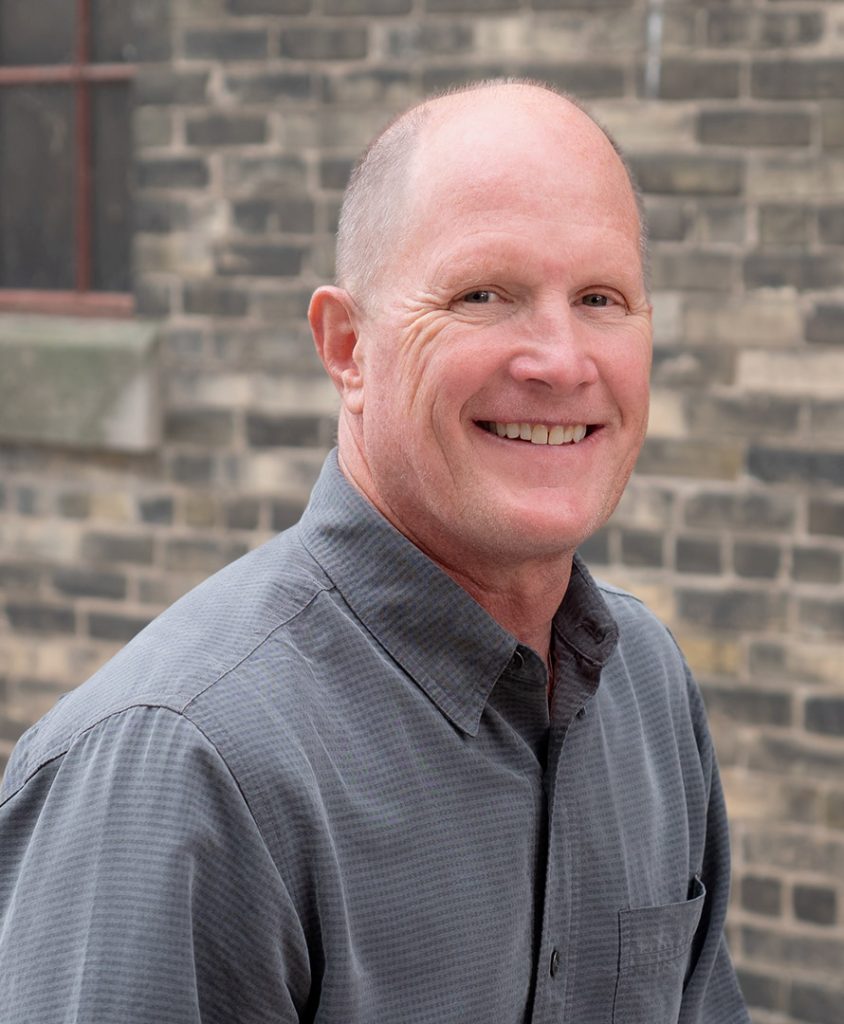 ---
Michael Forncrook
Division Manager – Brew West
Joined Briess
April 2018
Education
Associate of Liberal Arts, De Anza College — Cupertino, California
Studied Mandarin Chinese at Tunghai University, Taiwan
Profile
Prior to joining Briess, Michael spent 5½ years internationally helping PBCraft (金鼎豐興業有限公) build their sales in Taiwan and Hong Kong, develop a supply chain, new warehousing, and a new e-commerce marketplace in East Asia. Before his assignment at PBCraft, Michael worked for 15 years in software development in Silicon Valley where he combined his passions for Homebrewing and Technology.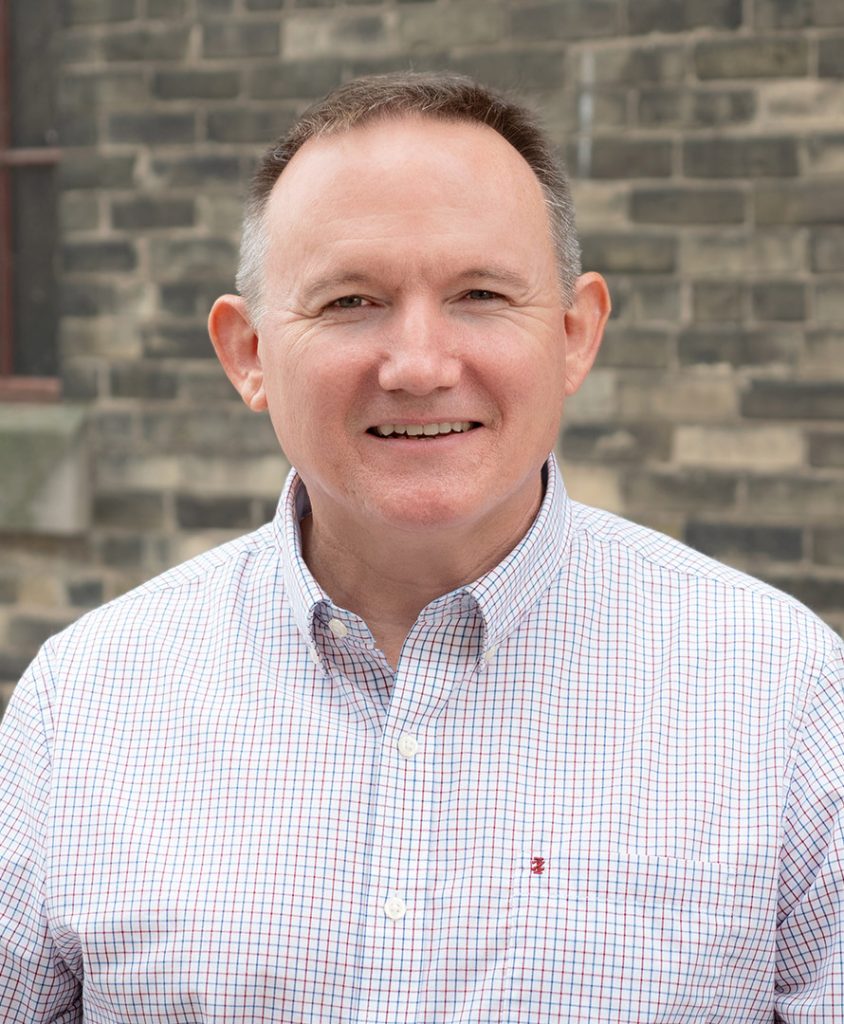 ---
Bob Hansen
Director of Technical Services
Joined Briess
May 2001
Education
Bachelor of Science Degree with a double major in Biochemistry and Applied Math and Physics from the University of Wisconsin-Milwaukee. Attended Siebel Institute courses.
Profile
Prior to joining Briess, Bob was a brewing consultant and brewer and consultant for Water Street Brewery, Milwaukee. At Briess, Bob commissioned a 500bbl brewhouse in the new Briess Extract Plant, and established a new Pilot Brewery. In addition to extensive R&D, Bob also provides technical support and recipe formulation assistance to customers. He is a frequent presenter to brewing and food industry groups.
---
Dan Bies
Technical Services Manager – Extract
Joined Briess
November 2007
Education
Bachelor of Science Degree in Biology from University of Wisconsin – Stevens Point. Attended brewing courses at Seibel Institute and microbiology courses at Silliker Laboratories.
Profile
Dan is a Technical Services Representative at Briess where he works on brewing and R&D projects, including new product development and process improvement. Dan manages the pilot brewing and pilot plant operations and commercialization of new products in the extract plant. Recent projects include gluten free beer, fermented malt beverage base, and downstream beer color and flavor adjustment products. He regularly helps formulate recipes for home and craft brewers and has published articles, posters, and given presentations in support of the craft brewing industry. Prior to joining the technical service staff, Dan was an analyst in the malting lab.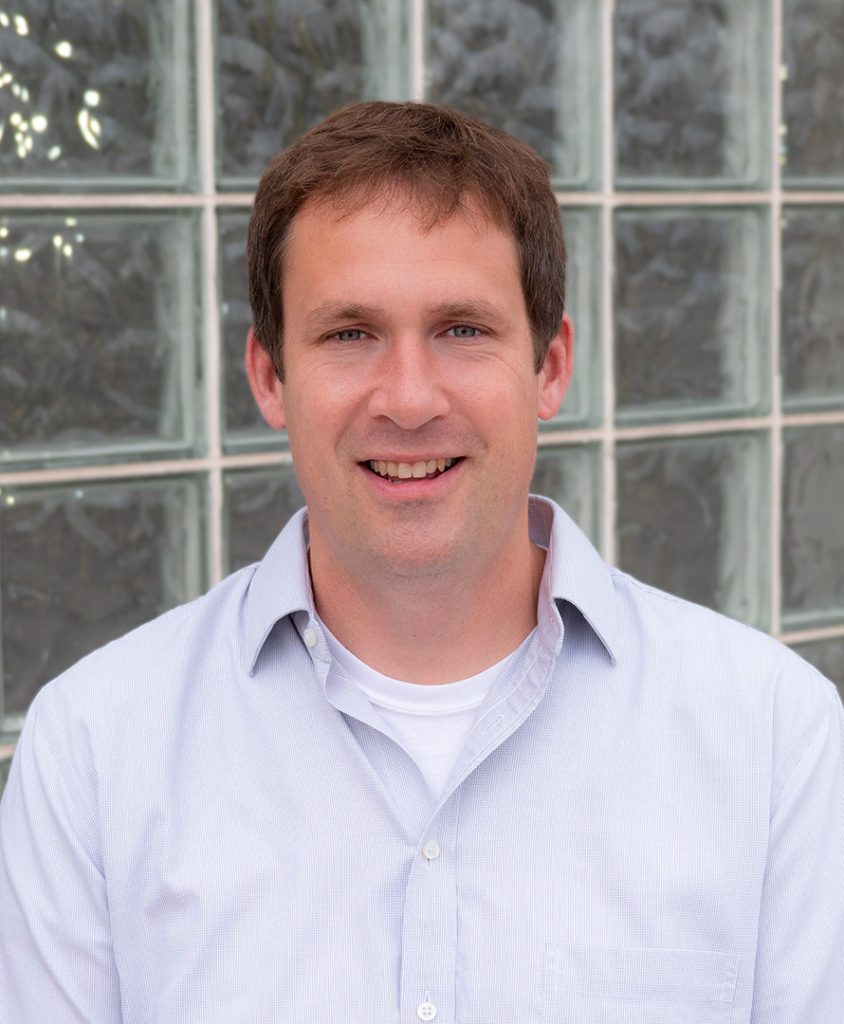 ---
Scott Heimerl
Technical Services – Pilot Plant Operator
Joined Briess
April 2012
Education
Master of Beer Styles and Evaluation—Siebel Institute of Technology, Chicago, Fundamentals of Microbiology for Food Industry Professionals, Deibel Laboratories.
Profile
Scott's training includes completion of the HACCP workshop from AIB International, implementing SQF Systems through SGS North America, FSPCA Preventive Controls for human foods via the FSPCA as well as Internal Auditor, Introduction to GFSI, and Principles of HACCP online training with Vinca LLC. He has worked at Briess for more than seven years in the Extract facility in roles of increasing responsibility from Operations to Quality Control & Assurance. In his current role of Technical Service Associate—Pilot Plant Operator, he supports the company through Technical Service. His role is focused on internal support of pilot plants while continuing to assist and provide insight to our Production and Quality teams.
---
Betsy Roberts
Director of The Center of Malting Excellence
Joined Briess
June 2009
Education
Bachelor of Science Degree with double major in Biochemistry and Food Science from the University of Wisconsin–Madison.
Profile
Experience in both the malting and food industries. Prior to coming to Briess, Betsy worked as a Quality Control Supervisor for the J.M. Smucker Company. Betsy started her professional experience in the malting industry, gaining experience in both malting production and quality analysis while working for Anheuser-Busch and the USDA Cereal Crops Research Unit Barley and Malt Division. Betsy started with Briess in the Technical Services Group, driving various projects to improve malt quality, including method validations and new method development. She has served as a company regulatory resource, allergen technical resource, and product analysis resource, as well as provided quality training and developed procedures in various areas of the Briess quality system. In her current role, Betsy is responsible for assuring product quality of each of our malthouses, as well as the barley operation. She also manages the two malt analytical labs in Chilton and Manitowoc. Betsy is a member of the ASBC, MBAA, and AACC.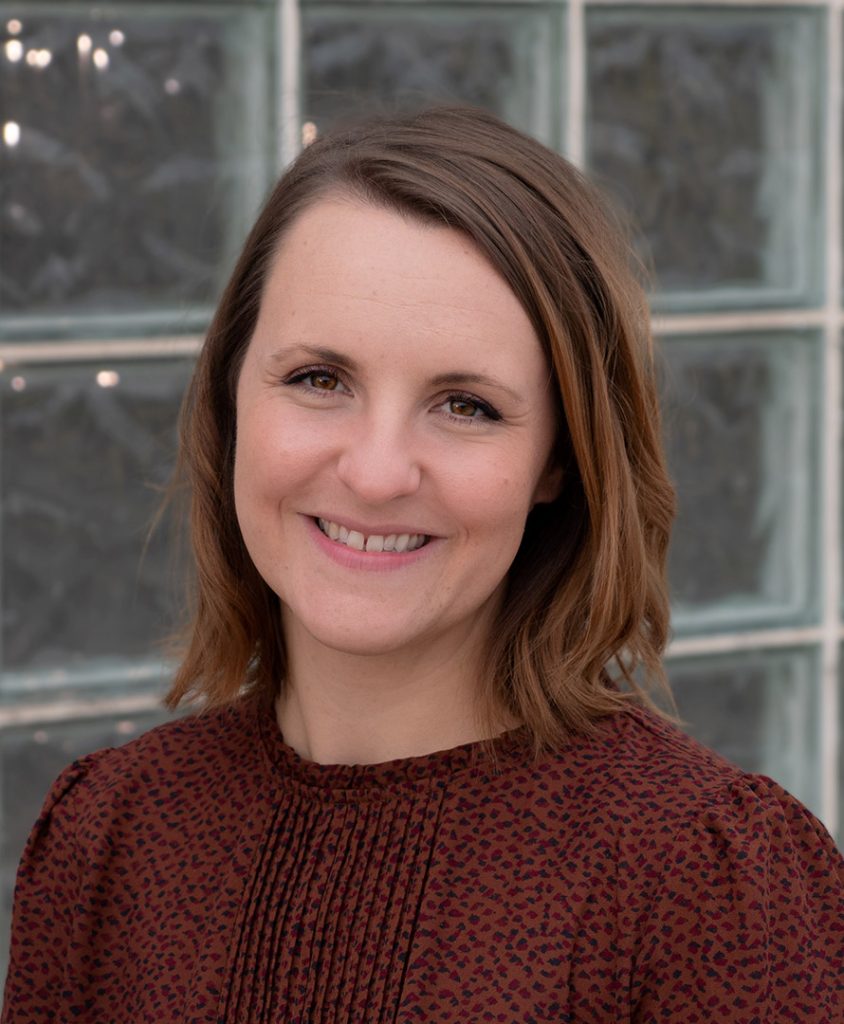 ---
Jordon Geurts
Technical Maltster – The Center of Malting Excellence
Joined Briess
October 2013
Education
Jordon earned a Bachelor of Science Degree in Biology with an emphasis in Ecology and Organismal Biology from the University of Wisconsin – Oshkosh.
Profile
Before joining Briess, Jordon worked with the USDA in the Barley Malt Quality Lab at the Cereal Crops Research Unit where he specialized in small batch and pilot malting. In his current role at Briess he provides technical support services for malting operations, quality control, assurance, and R&D projects. Recent projects include the development of Blonde RoastOat® malt and American Honey malt, assisting in the commissioning of the new Briess roasting operations and re-opening of the 1 and 2 malthouse on the Manitowoc campus. Ongoing education includes courses at Seibel Institute, MBAA Brewing and Malting Science course, a certificate in Grain Distilling from the Institute of Brewing and Distilling as well as providing internal and external training to customers and industry professionals.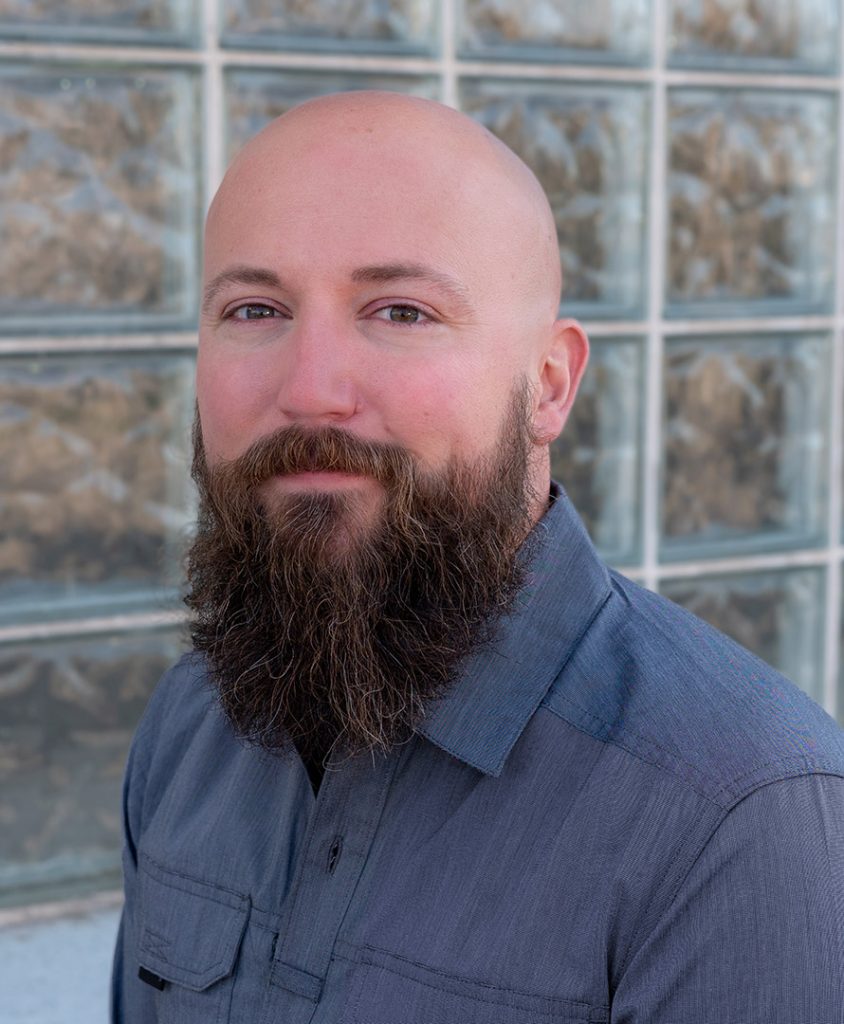 ---
Jason Batterman
Quality Manager – Ingredients
Joined Briess
April 2006
Education
Bachelor of Science Degree with a double major in Soil Science and Natural Resources from the University of Wisconsin – Madison. Earned an Accredited Environmental Studies Certificate.
Profile
Prior to joining Briess, Jason worked for Kelling Laboratory in Madison, WI, in its vegetable plant and cereal crop research program. In his role at Briess, Jason focuses on quality support of the Extract Plant and Insta Grains® facilities. He is responsible for quality approval of process improvements, reviews root cause analysis of deviations, provides customer and regulatory audit support, and oversees the Extract Plant & Insta Grains® analytical laboratories. Jason is a formally trained PCQI per FSMA, a WDATCP Certified Laboratory Analyst, an AIB Trained HACCP participant, a trained SQF Coordinator, and a member of the Food Plant Defense Teams.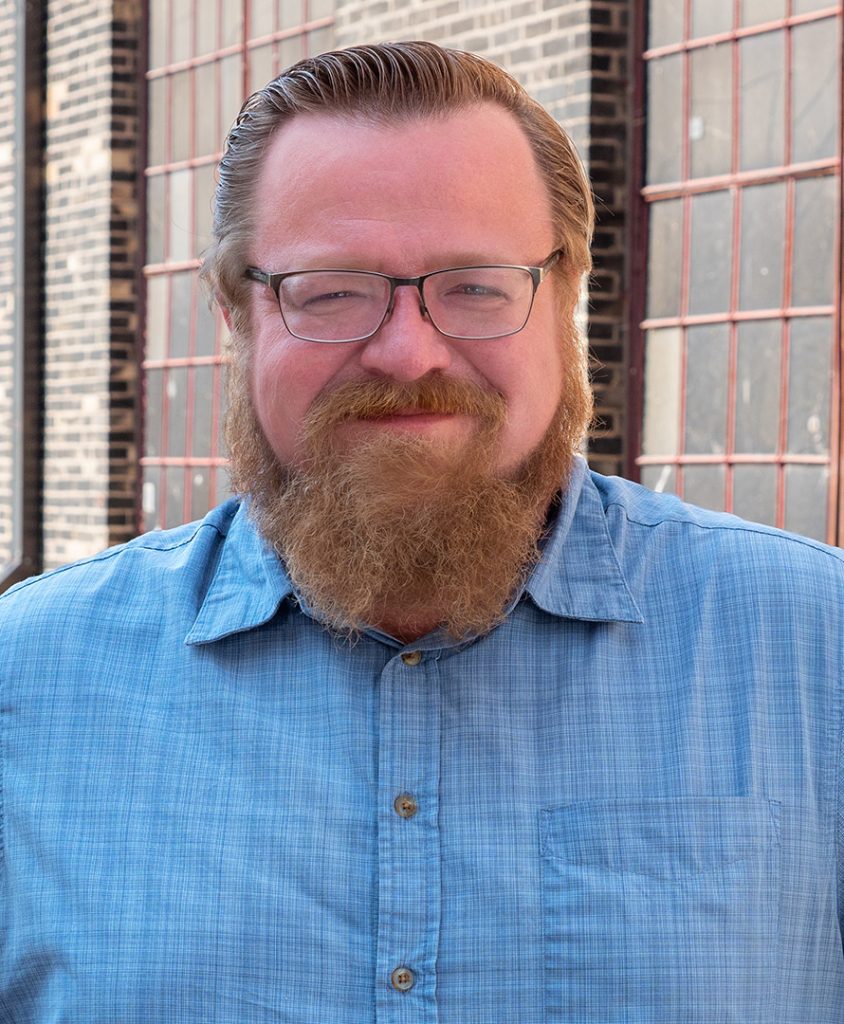 ---
Leona Propson
Quality Systems Supervisor
Joined Briess
September 1995
Education
Associate Degree in Management Development.
Technical Certificate in Business Operations.
Technical Certificate in Business Fundamentals.
Profile
Leona joined Briess while enlisted in Army Reserves, eventually retiring with 30 years in service as a Civil Affairs First Sergeant. Leona has worked in several roles while at Briess; including Inventory Control Associate, Purchasing Agent, Quality Assurance Coordinator, and her current role as Quality Systems Supervisor. In her current role, Leona focuses on quality support for all Briess facilities. She is responsible for managing Briess' Organic and Kosher programs, conducting/managing audits (internal, customer, and 3rd party audits), global regulatory compliance, labeling and food safety. Leona is formally trained as a PCQI per FSMA, an AIB trained HACCP Coordinator, a trained SQF Coordinator, Food Defense Coordinator, and trained Internal Auditor.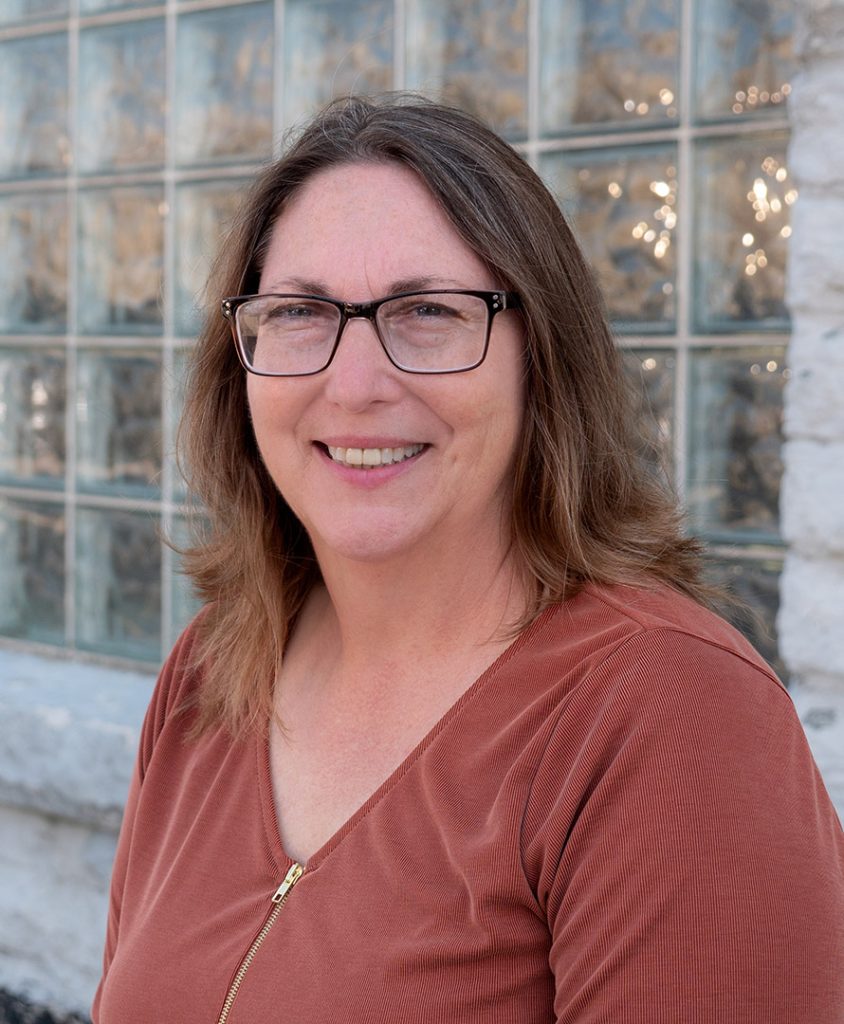 ---
Ron Schroder
Director of Marketing
Joined Briess
May 2019
Education
MBA Marketing from the University of Minnesota. Bachelor of Arts with a double major in Business Administration and German Language from Calvin University.
Profile
Since beginning his career at Kimberly-Clark, Ron has more than 30 years marketing management experience in food & beverage ingredients and consumer packaged goods. At Briess, Ron is responsible for the Brew and Food divisions, with focus on marketing strategy, category insights, advertising, and communications. He is passionate about building the Briess brand and helping our customers grow.