Welcome to the family
Welcome to Briess. The fact you're here means you not only enjoy brewing great beer, but you seek the unique flavors, colors, and brewing performance that only fine handcrafted specialty malts can deliver.
Since 1876, we've been supplying the brewing community with the highest quality malts in the industry. And for the past four decades, we've distinguished ourselves by developing the most extensive line of specialty malts produced by any malting company in the world. We provide everything from a full line of malts to pure malt extracts, brewers flakes, and filtering aids.
But don't just take our word for it. Check out our story, our commitment to quality, and our sustainability initiatives. Look through our line of malts and grains. Ask a question to our team of experts. We want to help optimize your brewing experience.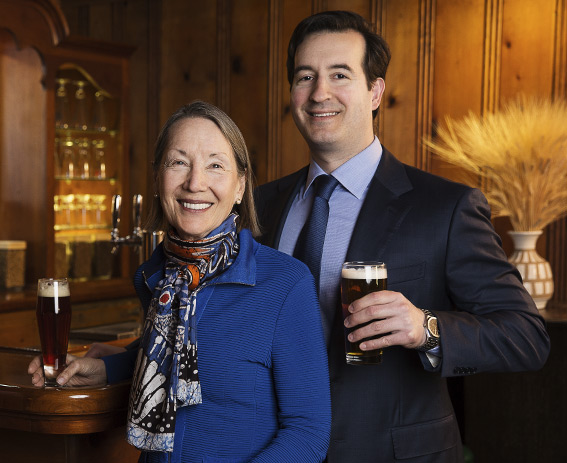 Watch the story of Briess and Allagash White beer
Learn why Briess is in every beer Founders makes
Listen to the Story of New Glarus and Briess' family-owned roots
See why Briess is the only malt Central Waters has ever used
American Honey Malt
Maltgems®
Blonde RoastOat® Malt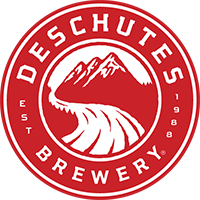 "Here at Deschutes, we use Briess Malts first and foremost for the quality and consistency, we find a lot of their malts to perform better than a lot of their competitors. We've recently created products that use the Briess Synergy Select pretty heavily—we find it to be a great alternative to European Pilsner malts. Briess makes very reliable products and I always know that if I'm buying Briess malt it's going to be quality product."
Patrick Fowler, Deschutes Brewery
"We're a Nebraska brewery and all this barley is being grown in Wyoming our neighboring state. It's really hard for us to get locally-sourced barley in Nebraska and having this just come from our neighbors in Wyoming is great for me. Over time I've used pretty much every malt that Briess has made, the range and the diversity of product is really great—all the way from the lightest Pilsner malts to the dark Midnight Wheat Malt I love, everything in between is just stellar for me."
Sam Riggins, Cosmic Eye Brewing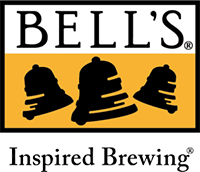 "Bell's and Briess have had a great partnership going back many years, and that partnership is about bringing fantastic, quality malt and turning it into great beer. The relationship is one that we really value, between the product quality and people, that's what really makes it. We love working closely with the maltsters and really understand what's happening within the barley supply, the malt, and ultimately the beer."
John Mallett, Bell's Brewery
"The brewery itself has been a customer with Briess for 20 years now since we opened up the original brewpub and now with our production brewery we're still a really good customer. The malt in our beers are 95% Briess products. We really like all of Briess' unique malts, they have a nice wide variety of malts and it makes it a lot easier for a brewer to be able to create more styles of beer."
Kurt Mayes, MKE Brewing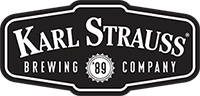 "We've used Briess since we were founded in 1989, it's a big part of our flavor profile for our beer—the consistency and quality is always top notch. We could probably get the same style of malt from other maltsters, but the flavor we're looking for comes from Briess.

We have been working with Briess since before we were founded 30 years ago. Our namesake, Karl Strauss, was good friends with Roger Briess in the 40's and 50's back in Milwaukee. The Karl Strauss family and the Briess family have known each other for a long time. Briess was our natural choice for when we started Karl Strauss Brewing Company in 1989 because Karl had that contact and was good friends with the Briess family."
Matt Johnson, Karl Strauss Brewing Company
"We've been working with Briess from the beginning of Central Waters that entire time we've been 100% Briess Malt products. I don't think we've ever had another malt in our brewery in our 20-year history. It's become a part of the story of Central Waters now, so when I talk about Central Waters I talk about who we are as a company and Briess is a part of our story. We use Wisconsin malted barley that is malted in the state, from Briess. We tell that part of that story, about Briess, when we're talking about our own history."
Paul Graham & Anello Mollica, Central Waters Brewing Co.

"Recently at GABF (Great American Beer Festival 2017) we took two medals, and both of those beers were made exclusively with Briess products.

Road River Brown is our English Brown, it's one of our regular beers. It's always cool to win with a regularly produced product, so we won a bronze medal for the English Brown category in 2017 with that beer. We also won a bronze for that beer in 2015. So that beer has pulled a bronze medal twice in three years with all Briess products."
Jeff Sheehan, Rockford Brewing Co.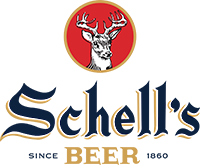 "We've got a long, long standing relationship with Briess. Dating back to the early days of craft, Briess has been absolutely instrumental in our success as a company, especially with the craft beer we do. Briess has been amazing; we buy all variety of their malts and they actually do some custom malts for us too-with our sour program and then our local barley project. We could not do that without Briess.

A cool story with us and Briess, is that we brewed the first wheat beer in America post-prohibition. And nobody's making wheat malts until Briess, we actually worked with Briess to create a wheat malt for our Hefeweizen. Briess was instrumental in that, and getting us a wheat beer strain, yeast strain, from Germany—something that Roger Briess sourced. It's kind of a cool little footnote in history. That was funny too our brewer at the time didn't want to brew it. That's not how you make beer, the brew sheet is kind of funny because he didn't have a name for it, just 'Special Wheat Beer'."
Jace Marti, August Schell Brewing Co.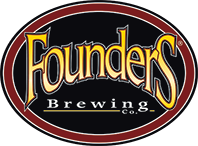 "Briess has been critical to our success at Founders for a long, long time. Even before that I've been fortunate to work with Penny Pickart (Briess Central Division Manager) and Briess for over two decades now. It's critical to our success because of the quality of product and the service. We deal mostly with Penny, she's the bee's knees—she's the best, and the customer service and the rest of the team that Briess provides us is. Bob Hansen (Briess Technical Services Manager) has been an expert and a mentor for me, as it relates to malting and lab aspects. And it's been very important to us to make quality beer, critical environment, and supply.

Three important parts of being a supplier is: quality, price, and service. I think that Briess has all of those, but most importantly is the service. Going back to my twenty plus years with Briess, they have always been exceptionally helpful, and been able to bend over backwards to help us out when we've made a mistake, or we need an emergency delivery. Briess is there for us, no questions asked."
Alec Mull, Founders Brewing Co.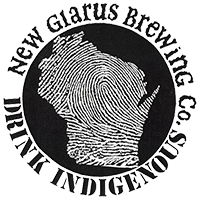 "I actually started using Briess malt in 1983 and called Roger Briess on the phone telling him I was interested in buying malt. We were one of the first craft breweries, and he was obviously very passionate about beer and malt and making traditional beer. So, he helped me choose malts and we started going and it's been that way ever since.

Synergy is a great barley variety, it's a variety that qualifies and we use Briess Synergy Select malt. We did a blind tasting with some of their European equivalent Pilsner's and as wort it was more impactful in flavor. In fact, at first, I didn't believe that it was a Pilsen malt because it was so rich, I thought that maybe it was a Vienna Malt. And then I looked at the color and realized it was Pilsen malt, very light. The maltsters are very much packing a lot of flavor into the malts…it's a really special product!"
Dan Carey, New Glarus Brewing Co.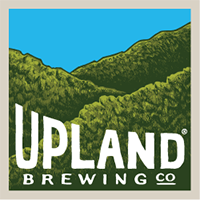 "We've been using Briess for about 20 years, their quality and consistency is always there and their customer service is fantastic. Anytime we've been in a bind or we need something right away they work with us on shipments—whatever it is, they take care of us every time.

We've worked with other malt suppliers in some capacity, but at Briess the service is always very, very superior. From how the interactions of who takes our order, we've had the same person, Connie, there for years and she's just awesome to work with. We know exactly what we're going to get, and the service level is always there. And that's not always the case with some of the other suppliers, sometimes it's late or-it's knowing what to expect."
Pete Batule, Upland Brewing Co.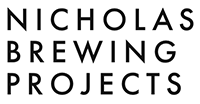 "Because Briess was always a family company I think that has lead into the attitudes and work habits of everyone who works there. And that's how it feels, it's still the Briess family.

For me the biggest thing about Briess is a direct connection to the maltster, easy to talk to and the quality of the specialty malts has always been rock solid. Bonlander Munich Malt is something I would eat for breakfast. And the sheer amount of variety that's shown up over the years, where there's continued innovation and the technical support that sits behind it."
Gary Nichols, Brewing Consultant
View All Testimonials