Last month I was so excited to have my good friends at 3 Sheeps Brewing coming visit me at Briess and take them on a tour of our malting operations. I've known Grant and his team since they first opened in 2011. Over the years I have gotten to know them better and enjoy the great beer they produce. Bringing brewers to Briess is one of my favorite things to do because once they get in the Malthouse, it really resonates with them the processes that go into making the malt and how different flavors are crafted through slight variations in those processes.
It also illustrates our wide range of capabilities within our facilities from our 110-year-old historic malthouse with 48,000 lbs batch sizes to our modern, state-of-the-art malthouse in Manitowoc with capabilities of producing 373,000 lbs batches. Our Chilton Malthouse is efficient at small runs, giving us the ability to develop and produce custom products for our customers. Chilton also focuses on small-batch specialty roasting, which sets us apart in our large portfolio of specialty products. On the other hand, Manitowoc is our workhorse, producing the majority of our brewers malt and base specialty malts including products such as Pilsen Malt, Ashburne® Mild Malt, Bonlander® Munich Malt 10L, and Aromatic Munich Malt 20L, to name a few.
Another special stop on this visit was to go up the Manitowoc Elevator to see where our Peregrine Falcons reside. 3 Sheeps was selected as one of the honorary breweries to name one of the four Peregrine Falcon eyasses when they hatch. Grant and his team have shown so much enthusiasm for this project and we are all waiting for the big day for the first egg to hatch. They also plan on brewing a beer in honor of the successful hatching and toast to the Peregrine Falcon Recovery Efforts. 3 Sheeps is joined by Central Waters Brewing in Amherst, WI, and O's Brewing in Plover, WI, in the honor of naming the eyasses.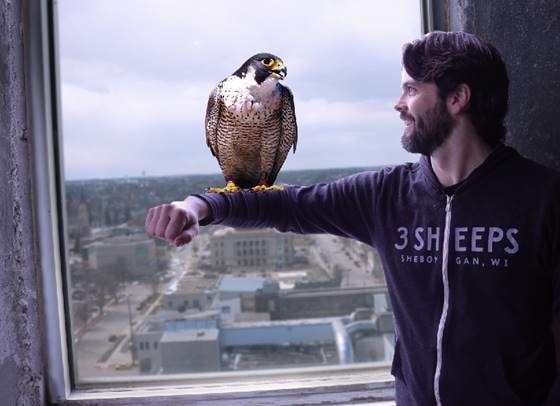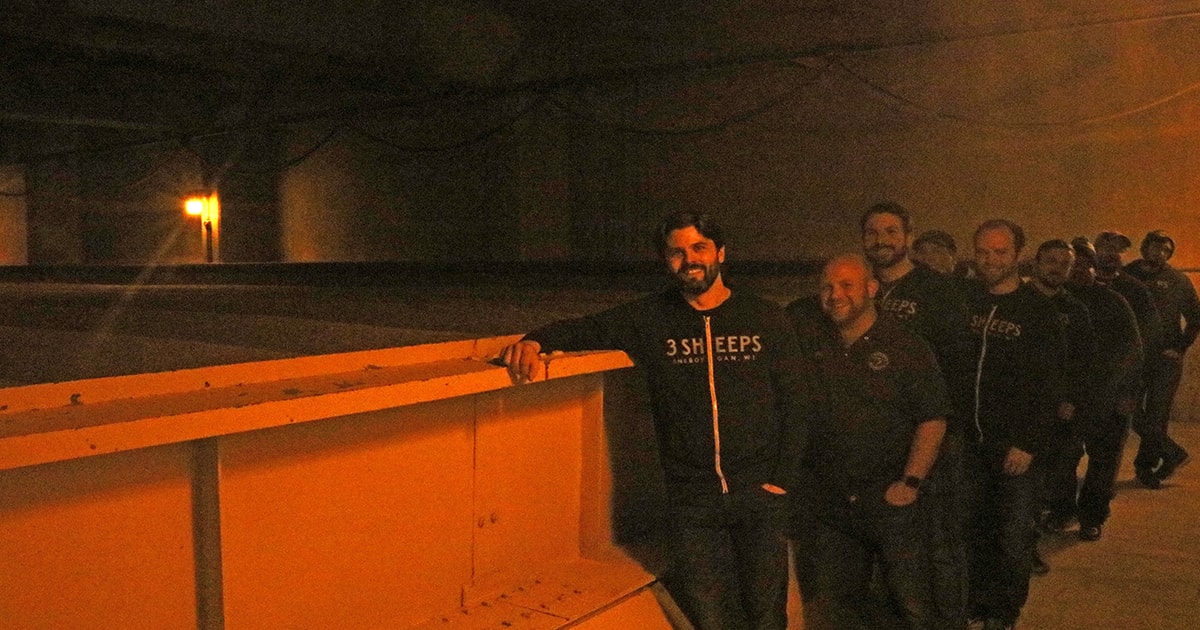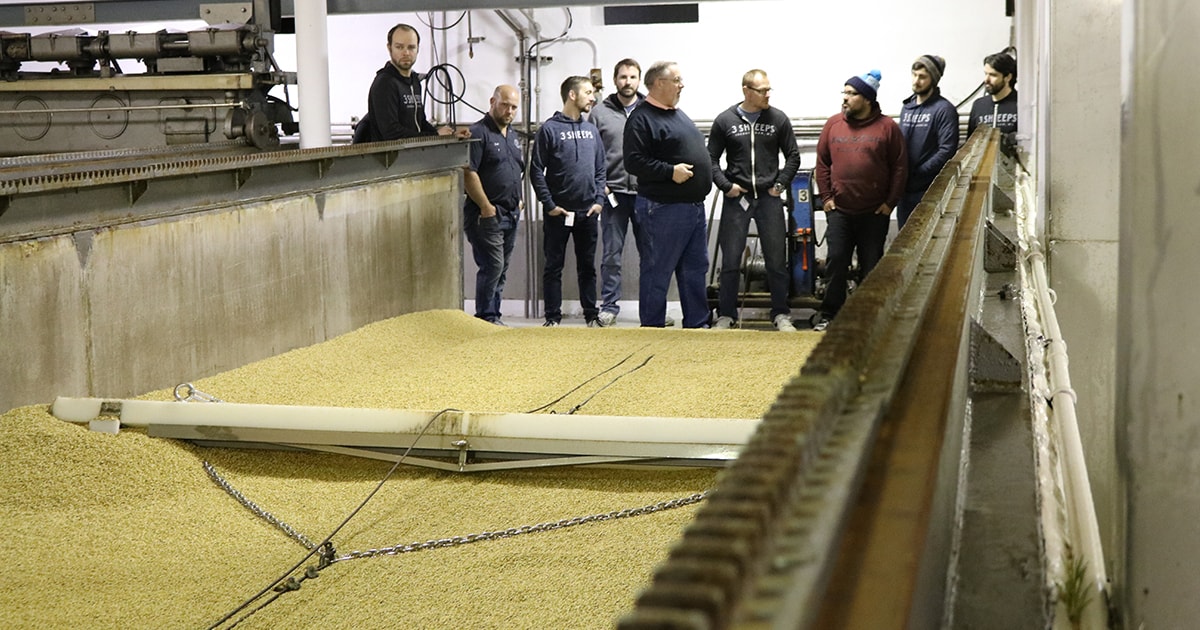 Ken Foether, Plant Manager of the Briess Chilton Malthouse (center), gives a tour of the malting process. In the germination compartment, a board and pulley system rakes green, sprouted malt into the conveyor belt below where it is then transported to the kiln or roasters for further processing.