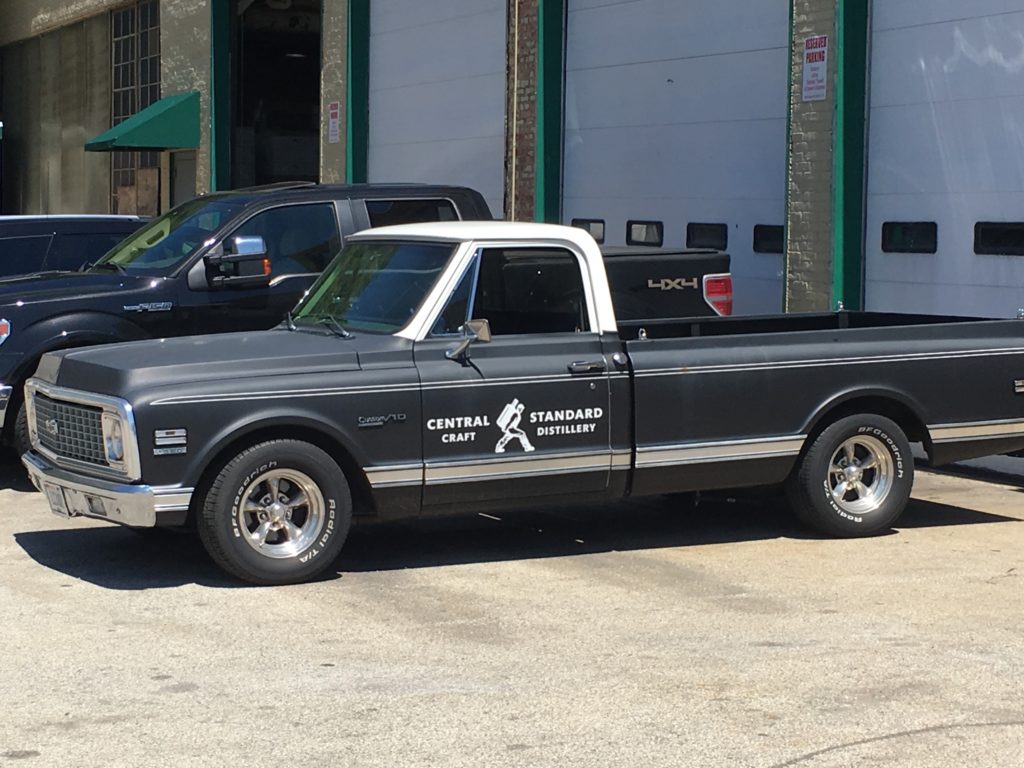 A Napkin Dream to Reality
Evan Hughes worked for beer. Yes, he is one of the lucky ones who got to say he worked in the craft beer industry. But as the years passed and his desire to try new beers was shifting.
Eventually, Evan found a reignited passion for craft spirits. It wasn't before long he was sampling craft bourbons and ryes, enjoying the complexity of the spirits. Then late one night in 2012, after a few glasses of bourbon, Evan and his friend Pat McQuillan, wrote on the backside of a napkin their plans to open a distillery.
They would spend the next two years making their napkin dream a reality. Mapping out necessities, laying out building plans, creating a brand, and jumping through legal hoops. Their journey was by no means easy, but in July of 2014, Evan and Pat would open the doors to their labor – Central Standard Craft Distillery (CSCD) was born.
Meet the Family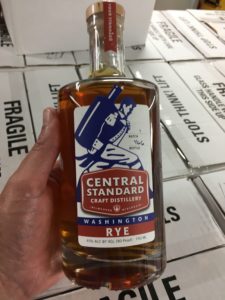 Over the last three years, CSCD has been building its family of spirits. Their small batch crafts include a Wisconsin Rye Vodka, a Bourbon Whiskey, a New American Gin, an Oat Whiskey, a Rye Whiskey, an Anodyne Coffee Vodka, and a delectable Dark Chocolate Brandy. They are now looking to add an eighth member to their family, "Washington Rye."
This rye whiskey takes a step back into history, recreating George Washington's original recipe. Head Distiller, Greg Diny, and Assistant Distiller, Nick Foley, researched Washington's process and matched their process to Washington's specification. The only difference, Washington's whiskey was a white whiskey and Central Standard thought it would be an excellent candidate for barrel aging. CSCD is now pocketing it away, like Washington would have done in 1758 in his Mount Vernon Mansion Cellar, and will save it for special release for years to come.
Meaningful Relationships
Briess has worked with Central Standard since they opened their doors in 2014. It was former Briess President, Gordon Lane, who introduced Evan and Pat's distilling team to Briess' hand-crafted malt ingredients.
"Malt is one of those things you think just falls off a tree in a bag. After visiting the Briess facilities in Manitowoc and Chilton, you really come to appreciate the hard work, science, and precision that goes into every batch," Evan comments.
This past July, Monica Briess and Craig Briess, along with President and COO, Ryan O'Toole, took a trip down to see Central Standard's new expansion project.
"Craft Distilling is no doubt growing at a rapid pace and it is great to see expansions like Central Standard. But more importantly, we enjoy building relationships with these distillers, getting to know them as individuals, and better understanding their needs and goals. If we can better serve our distillers and brewers through high-quality, handcrafted ingredients and superior customer service, we can build lasting and meaningful partnerships with them," Ryan states.
"That's one of my favorite things about the craft industry." Even comments. "Everyone is willing to help you out and are open to conversations. It really is a community and we all love what we do. And let's face it, even on a bad day, we don't have 'real' problems, we just have 'alcohol' problems, and at the end of the day, that's not a bad problem to have," Evan light-heartedly jokes.