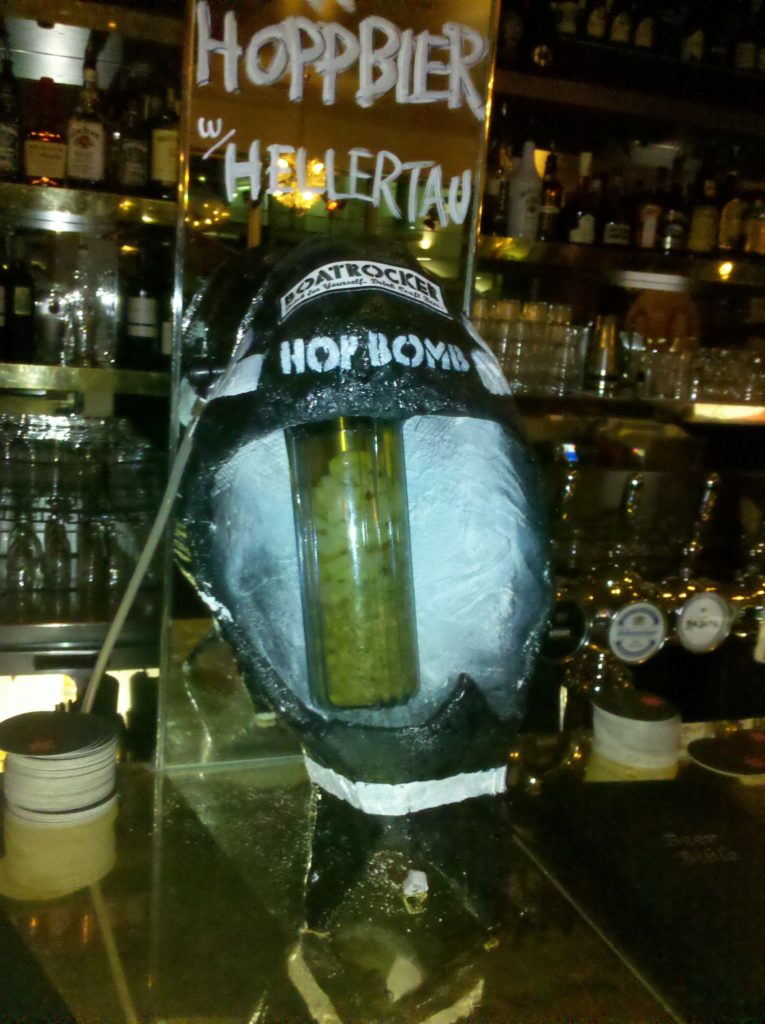 One of the other highlights of my trip to AU was the Australian International Beer Awards dinner. This was an outstanding meal during the announcing of the awards and I must say it was quite refreshing to just have the top categories announced and not every gold/silver/bronze for 195 categories as we do here for the GABF (and I'm kidding about the number of categories). The US brewers did VERY well with what was submitted with Moylan's (CA), Hopworks (OR), Brooklyn (NY) and Firestone-Walker (CA) taking some top honors with multiple medals.
Ground zero for Good Beer Week was most definitely the craft beer bar Beer Deluxe who had many different beers on tap each for each event (think of it like Falling Rock in Denver for the GABF) as well as running what may have been the first Randall down under.
My first evening in AU I attended the Mash Up beer dinner upstairs at Beer Deluxe, excellent job of paring beers with each course as well as using beer in most of the offerings. This dinner featured all craft beers from New Zealand, a sold out event with a good time being had by all!
For the first year of having a Good Beer Week I'd say they knocked it out of the ballpark with all the events, all very well organized.  They even had a "beer music video" made for promoting AU/NZ craft beer that I think easily rivals any "brew rap" coming out of Delaware!