WOW, I had a great opportunity yesterday to brew a beer for the Craft Brewers Conference at Sierra Nevada Brewing Company in Chico, CA.  I worked with Scott Jennings and Mark Hurd (who run their outstanding 10BBL pilot brewhouse) to produce a beer in a nod to the Anchor Brewing Company history in San Francisco for the CBC in March, a Black California Common.  The beer I designed used a base of our Briess Pilsen malt with smaller additions Bonlander Munich malt and Caramel 40L + a 6% addition of our 550L Midnight Wheat to darken it up without adding a heavy roasted flavor!  We should see it come in at about 5.5% abv and 40BU's.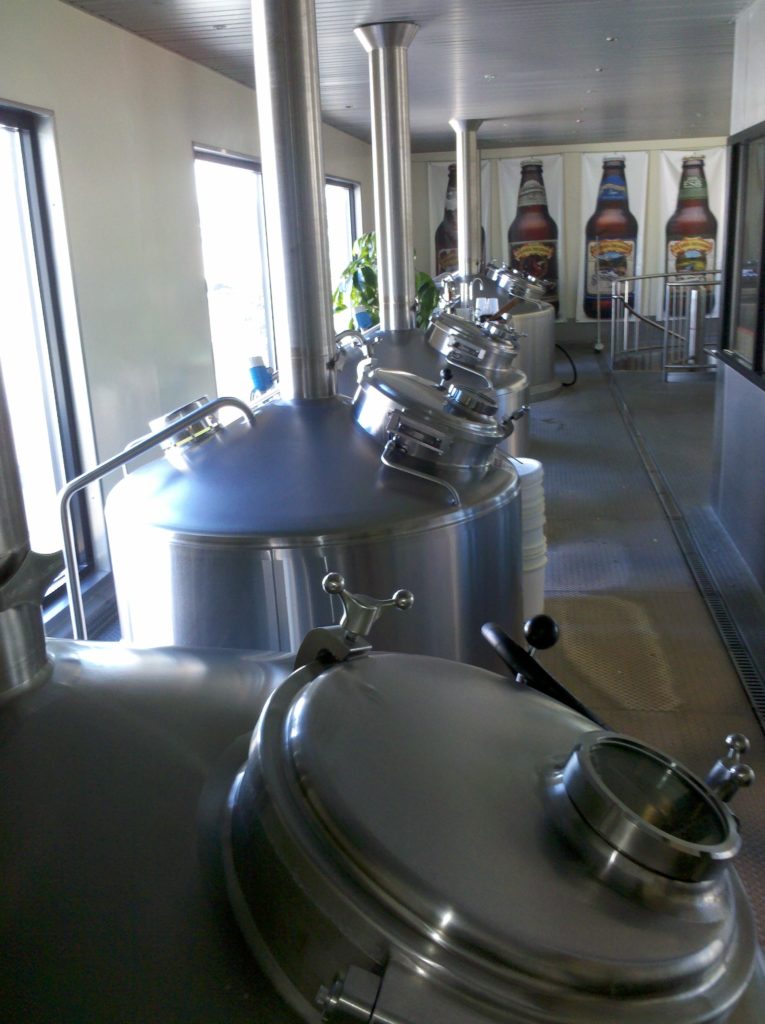 We were mashed in around 6am as we were brewing 20BBLs, a double batch. I'm guessing there are not too many 10BBL brewhouses in the US that have an internal calandria like their pilot brewery does. Once we had the brew underway Scott and I spent some time in the hop freezer rubbing hop varieties (whole cones of course) to decide which hops we were going to use for this brew. We ended up with Magnum for most of the bitterness along with a bunch of Northern Brewer for the second and third addition and lastly some Aurora and "Experimental G44" blend for the hop back. At the end of our brew day we did some cellar sampling of several new beers in the works as well as multiple batches of a current seasonal that they have slightly tweaked. I was even able to try their super secret beer they have done for the Extreme Beer Fest in Boston in a few weeks (hint: BEANtown).
Briess will have this beer on tap at the Welcome Reception for the Craft Brewers Conference at the California Academy of The Sciences on Wednesday, March 23 as well as at the Briess-Hop Union beer station at the BrewExpo, booth #904, between the Briess and Hopunion booths.
Thanks again to the crew at Sierra Nevada for a great day and what I'm expecting will be an outstanding beer!