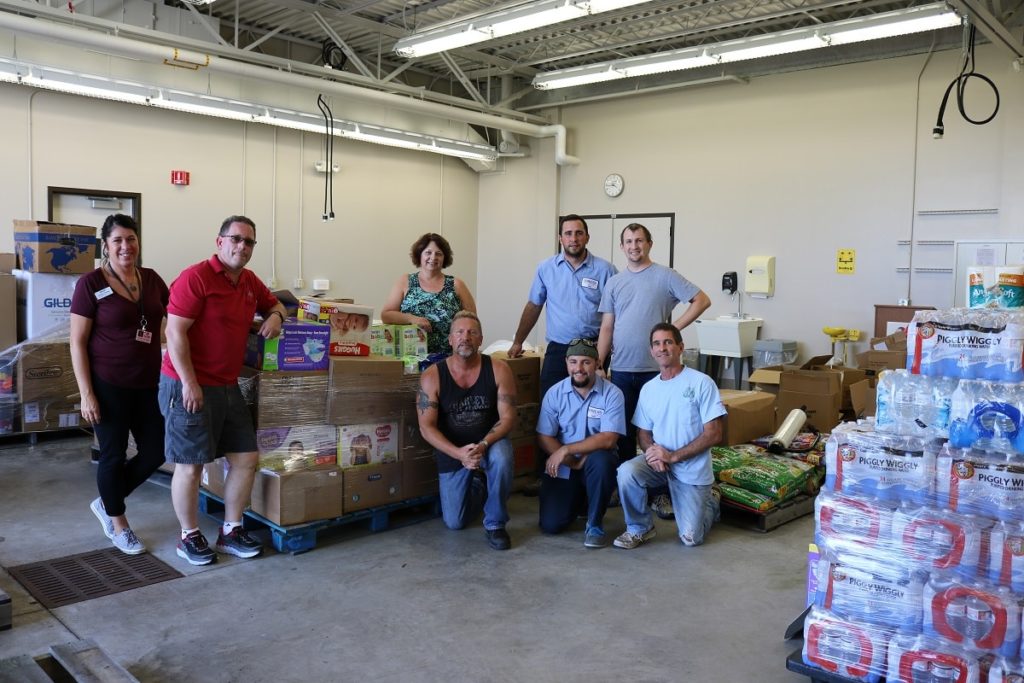 This past fall brought a bombardment of hurricanes in the southern coastal states. Once Harvey made landfall in Texas on August 25th, it would only be 16 days later before Hurricane Irma would devastate cities throughout Florida. And as relief efforts from across the country were making their way to Texas and Florida, Hurricane Maria would take her toll on Puerto Rico on September 28th.
Briess partnered with the Chilton community to aid in hurricane relief efforts. Most recently, the community collected 19 pallets of donations to send to Houston. Employees from Briess facilities donated their time to help staff at Fox Valley Technical College – Chilton Regional Center organize, pack and load pallets in a semi bound for Houston. Items collected included:
One full pallet of water, another with Gatorade
Diapers, formula, bottles and baby wipes were a big hit
4 hazmat suits
Lots of blankets and bedding
Cleaning supplies such as bleach, pails, ammonia, brooms, shovels, dustpans and gloves
Clothing
As affected areas continue to assess and plan for rebuilding efforts in 2018, Briess aims to provide local support when possible to Food and Brewing customer communities. Our vision is to aid rebuilding neighborhood parks and donate trees to provide intrinsic environmental, aesthetic and recreation benefits to our customers' communities as they move forward from the hurricane hardship.
As communities get back on their feet, Briess Food and Brew Division Managers will be able to work with their customers in hurricane-affected areas to identify meaningful rebuilding opportunities. If you are a Brewery or Food Customer in an affected area and have an idea that would aid your community in restoration efforts, please reach out to your Division Manager or info@Briess.com to discuss potential donations and support.