Hooves were trotting and shots were dropping in the annual Chilton FFA (Future Farmers of America) donkey basketball game recently when hundreds of spectators packed into the Chilton High School gym to watch Briess employees square off against high school students.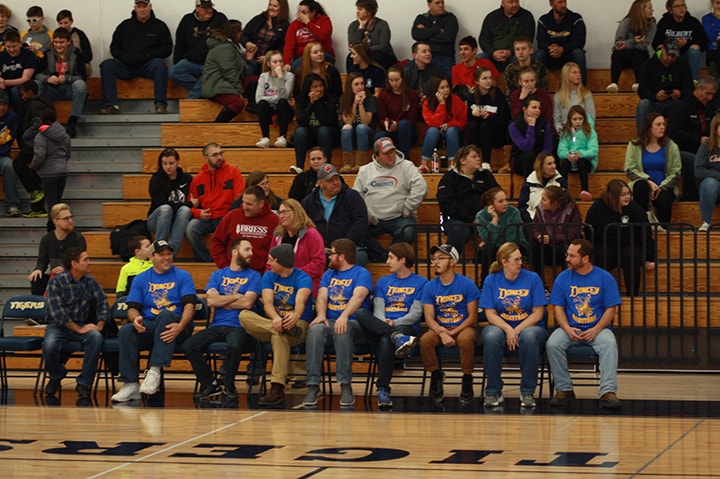 Donkey basketball is just a bit different from the basketball we know. The fast breaks take about 30 seconds, 3-point shots are few and far between, and while some assist on layups, others need assistance staying on the donkeys. The riders were making all the plays, but the donkeys are really the ones in control.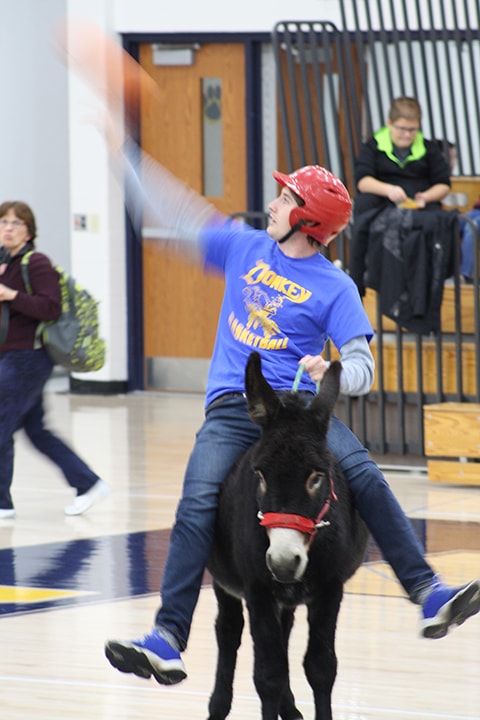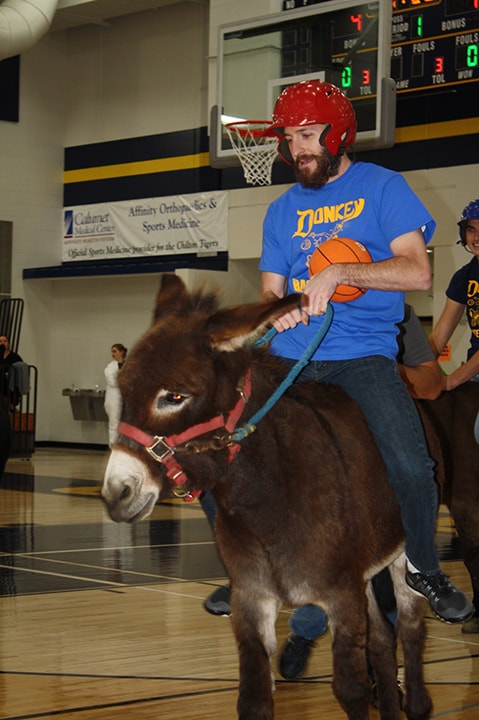 "You're just trying to stay on them, for one," Jordon Geurts, Briess Technical Service Rep. said. "Then you're just trying to get a shot when you can."
The game was a good one and went down to the wire. Briess won its first game against the Chilton High School Student 2 Team and went on to play the championship game against Student 1 Team, but Briess lost that game 8-6. The players had to be on their donkey to pass the ball to another player or shoot a basket. It was very entertaining with lots of laughs because each of the donkeys had their own quirks. Some wouldn't move, while some walked in circles, and others were more feisty than the rest. Seng Yang's donkey seemed to like to buck a lot as he was trying to get onto it. And Scott Heimerl's and Brian Holsen's donkeys wouldn't move willingly.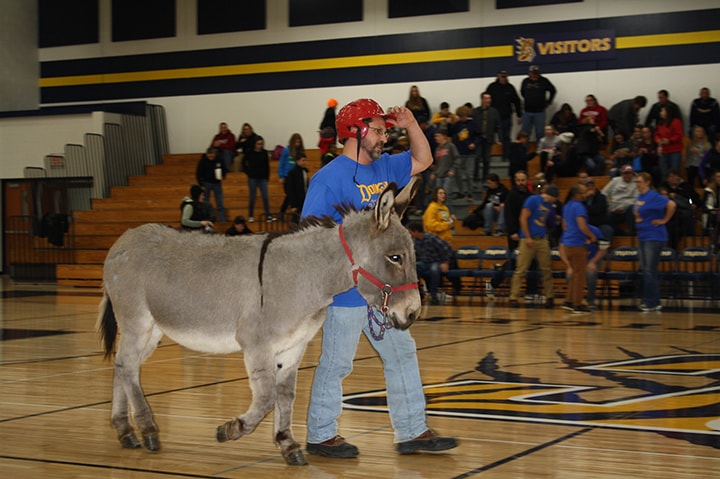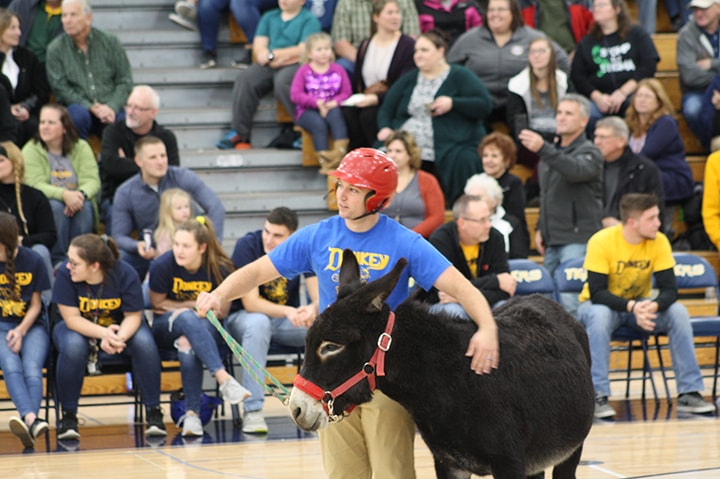 Briess' participation in the event was facilitated by Karissa Juckem, a student apprentice at Briess and the Chilton High School FFA President. The Briess Special Events committee purchased tickets for Briess employees and their families to attend and cheer on the Briess team, with all proceeds going to the Chilton FFA.