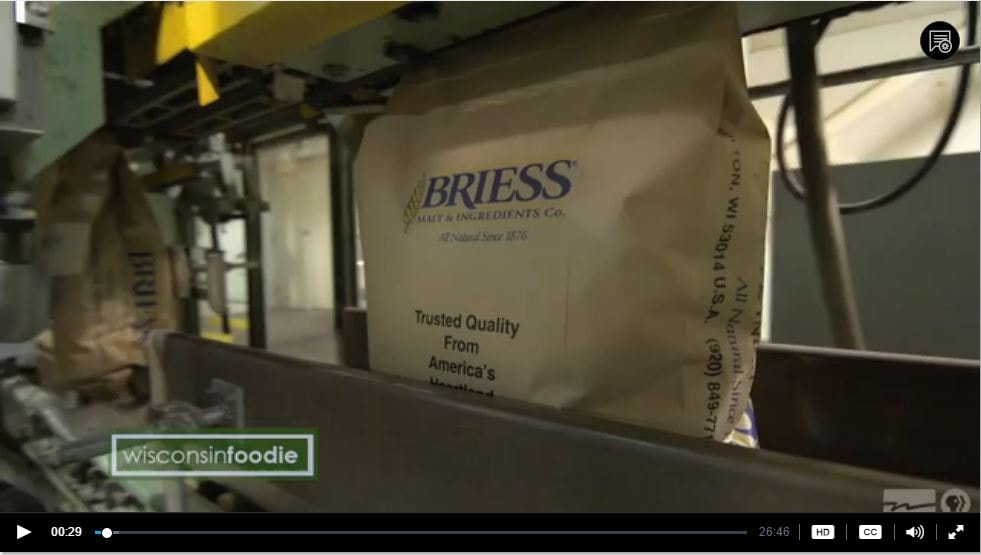 On Thursday, April 20, we loaded up a bus of 30 Briess employees and headed to Central Waters Brewing Company in Amherst, WI, for the premiere showing of Wisconsin Foodie's episode of Briess and Central Waters. The Briess staff had the opportunity to mingle with the crew from Central Waters as well as meet the folks from Wisconsin Public Broadcast Station and Wisconsin Foodie. It was a celebration of these three organizations coming together to create a fabulous segment on brewing and malting.
Central Waters was a wonderful host, with plenty of beer to go around and Chef C's Munchie Mobile provided a unique menu of appetizers and sandwiches.
The evening closed with a toast from Wisconsin Foodie's Arthur Ircink and a warm thank you and presentation of gifts from Monica Briess and Craig Briess.
Watch the complete Wisconsin Foodie episode.