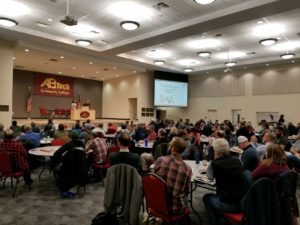 The first Craft Malt Conference of the Craft Maltsters Guild was held February 3-4th in Asheville, North Carolina. Industry support proved excellent, with the sold-out event drawing attendance from the full range of the malting barley supply chain, including breeders, farmers, maltsters, brewers, distillers, and researchers.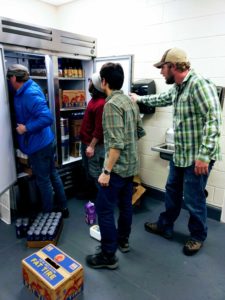 I was honored to speak at this event with Lindsay Barr, Sensory Specialist at New Belgium Brewing Company and Co-Founder of DraughtLab Sensory Software. Together, we presented on the topic of Quality Assurance in the Malthouse: Using Flavor as a Key Measurement of the Quality & Consistency for Each Batch. If you missed the presentation and are a member of the Craft Maltsters Guild, you can watch the video to your heart's content here.
Aside from the opportunity to hear presentations by recognized industry experts and network with like-minded people who are passionate about malt, the event provided myself, Bob Hansen, and David Richter the chance to meet up in Asheville and experience the culture of a city that feels like the Craft Beer Mecca. With fewer than 100,000 residents, Asheville has the most breweries per capita in the US! Some are small, and you must visit their brewpub or tap room to experience their beer. Others are large (perhaps you've heard of New Belgium or Sierra Nevada?), and draw in tourists like moths to a flame, or bellies to a bar – same thing!