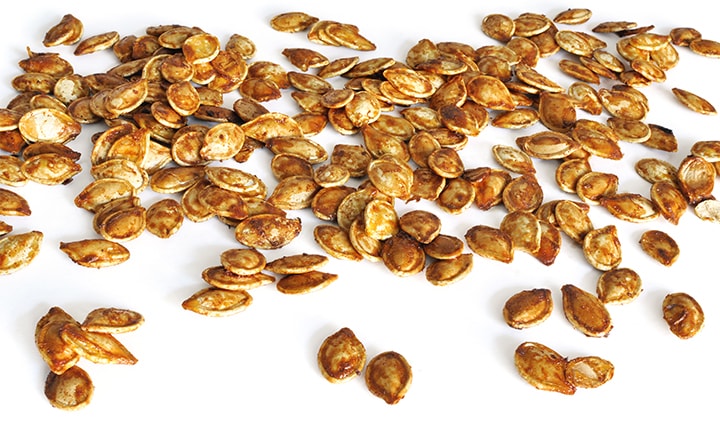 Whether you're making a Pumpkin Ale or Pumpkin Pie from scratch this Thanksgiving, don't waste those tasty seeds!
Always on the look-out for recipes that could be improved with malt extract, I found this one and kicked it up a notch using Briess CBW® Sparkling Amber to give it a deep, caramel flavor. That's a wonderfully warm, appealing flavor for any Thanksgiving feast or delightful snack. Pair it with your Pumpkin Ale or a Malted Milk Shake, and you'll have plenty to be thankful for.
Candied Spiced Pumpkin Seeds
Ingredients
2 cups pumpkin seeds
¼ cup sugar
1 tablespoon olive oil
4 teaspoons CBW® Sparkling Amber LME
¾ teaspoon salt
½ teaspoon cinnamon
¼ pinch ginger
¼ pinch clove
¼ pinch cardamom
Directions
When gutting your pumpkin for pie, remove the seeds first. Rinse the seeds in a colander and drain. Then saute them in a medium skillet over medium heat, stirring frequently, for about 10 minutes or until puffed.
Remove the skillet from the heat and add the sugar, olive oil, CBW® Sparkling Amber, salt, cinnamon, ginger, cloves and cardamom.
Continue cooking for about 6 minutes, stirring constantly.
Spread the pumpkin seeds out on a piece of parchment paper, separate using two forks and allow to cool completely.
Enjoy this fall treat 😊 .
Seeds can be stored in airtight containers for up to one month.