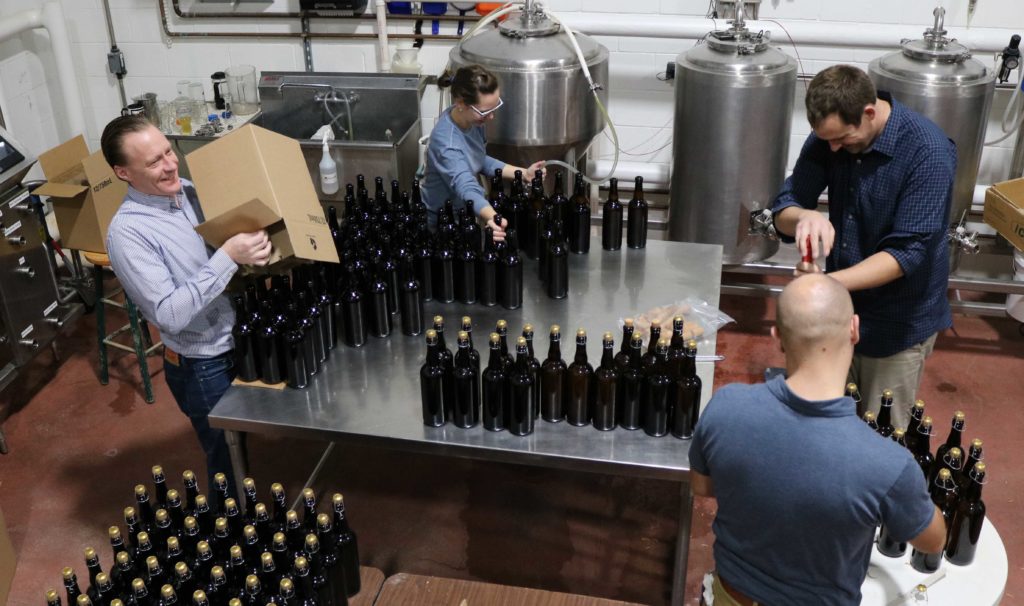 Earlier this month, the Briess Technical Team brewed and bottled a Saison dubbed "Syner's Saison" for the annual employee holiday beer. Made with Synergy Select Pilsen Malt, this bubbly champagne-like Saison brings fruity and candy-like pleasures to one's palate. Paired with earthy notes from noble hops, its sweetness is like a hibiscus-pear bouquet. A dry, peppery finish is sure to delight the senses.
For holiday fun, the team experimented with a select number of bottles, adding a "lump of coal" surprise. A Briess R&D project, this specialty roasted extract that adds dark hues to any beer style without adding flavor. The specialty extract is still in the development stages, but the trials are pointing to a promising new product down the road.
For now, the Briess employee holiday "Syner's Saison" will be a fun telltale of who was nice and who was naughty this year.