Although I am the District Manager for the Mountain region, I get out to visit my friends and customers in some…let's just say less-mountainous areas. One recent expedition involved visiting Iron Rail Brewing in downtown Topeka, Kansas.

With Don King at the controls, expect a big line up of tasty beers and a variety of styles. Don likes to visit our website to peruse our blog brew recipes. One of his favorite Briess malts is Synergy Select Pils and word has it Briess Cherry Wood smoked malt could make it into one of his delicious brews soon. In addition, they have a tap room that is a perfect spot for events of up to 40 people. The space offers a unique-to-Topeka railroad & depot atmosphere.

This up-and-coming section of Topeka has many new eating and drinking establishments. Iron Rail adds to the mix a well-rounded menu of traditional pub fare with some southern and Cajun flare to broaden the brewery's appeal.
Another fun excursion was to Still Austin Whiskey Co. where I snapped a quick photo of their educational wall panel. At this establishment, they craft their spirits sustainably using a still designed to reduce environmental impact! Their custom-made column "Nancy" and their copper-pot still "The Queen" encourage creativity among their distiller family. To keep the whiskey pure in flavor, they even keep barrels in place where the air is fresh, but close by so as to reduce transportation emissions.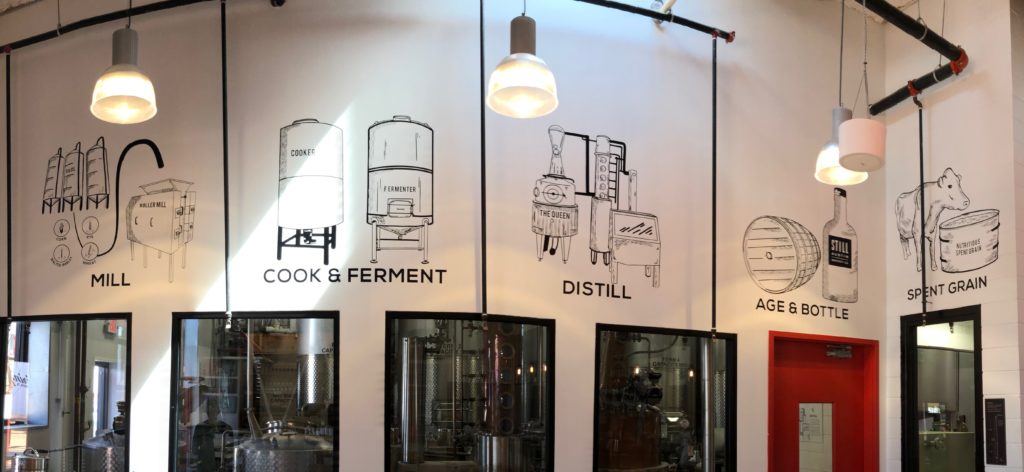 They want you to see what they do and their fine combination of art and science in the process. They take pride in their "grain-to-glass" whiskey and doing the right thing by keeping it local and ecologically friendly.
Another interesting Austin find appeared at the Thirsty Planet Brewery. Here, they added a 10 bbl pilot brewhouse on the end of their new Specific Mechanical 60 bbl brewhouse.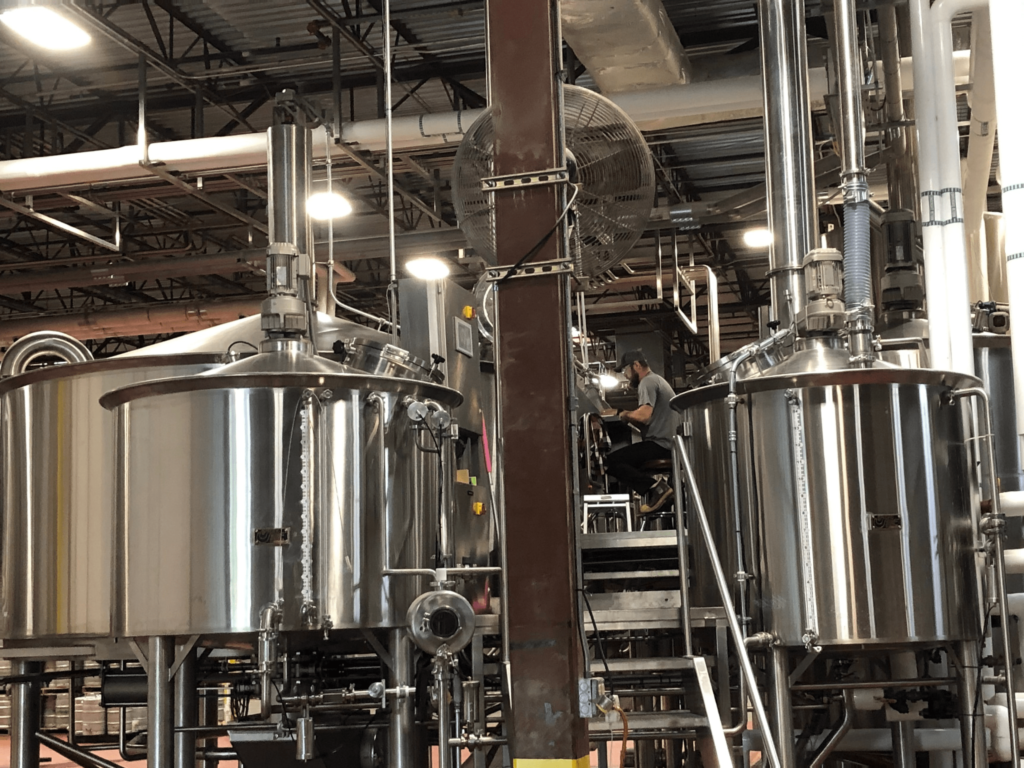 Their 8th Anniversary party is coming up on June 30th. For a very snazzy price, they are offering a tumbler, food and beer. Wish I could be there to help celebrate!
In today's market, craft brewers are coming up with some creative collaborations. Thirsty Planet is no exception. They have teamed up with a 6-pack of Austin-based female artists who use a variety of techniques and media in their creations. (Hint: the Thirsty Goat could make an appearance in November.) Thirsty Planet's Brite Tank project highlights up-and-coming talents in the Austin area that inspire their brews and in their opinion are similar to the beer in the Brite Tank — which is in the final stages of brewing before being shared far and wide. Check out the details here: https://thirstyplanet.beer/brewery/brite-tank.