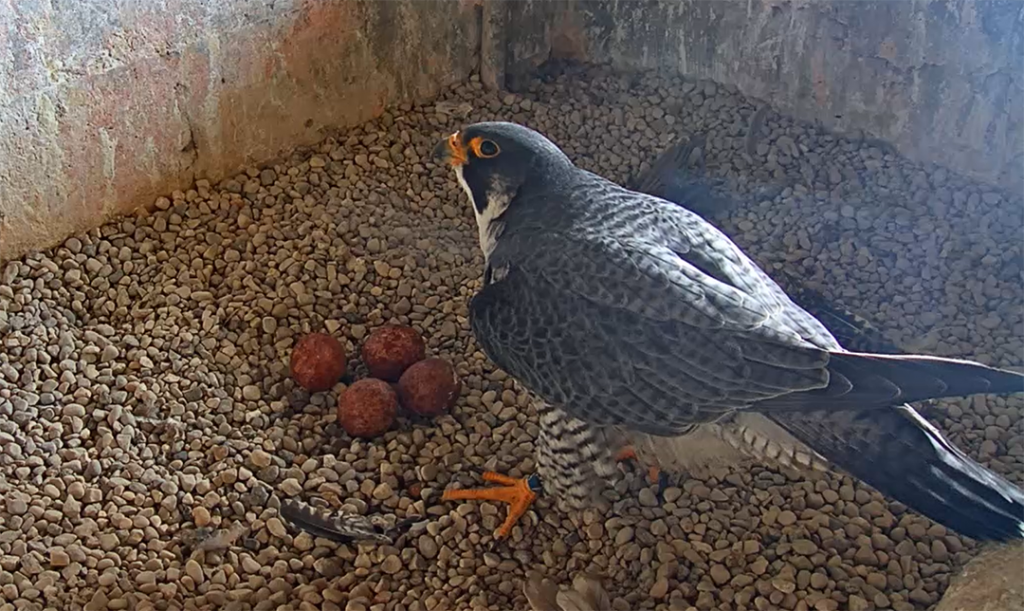 It's always exciting to see the first signs of Spring – the start of baseball season, buds appearing on the trees and, in eastern Wisconsin, falcons laying eggs in the nesting box at our Manitowoc malt plant. The malt plant has been home to falcons since 1992 and since then has produced 76 young. At this time of year, we pay particular attention to the falcon cam positioned to watch the nesting box on the 11th story of a grain elevator at the plant.
Our local falcon expert said the female on site this year appears to be the same as last year based on her markings and behavior, although she is unbanded so there's no way of being certain. Based on the male's banding we know its Bartell, who has returned to our plant for a fifth year. He was produced in a nesting site at the MG&E power plant in Madison, WI in 2015.
During the past week, four eggs have been laid which is a typical number. The incubation period normally lasts 33 days, so in the first half of May we can expect to welcome these eyasses into the world. At that time we'll announce a naming content on our social media platforms.
Click here to view the falcon cam.