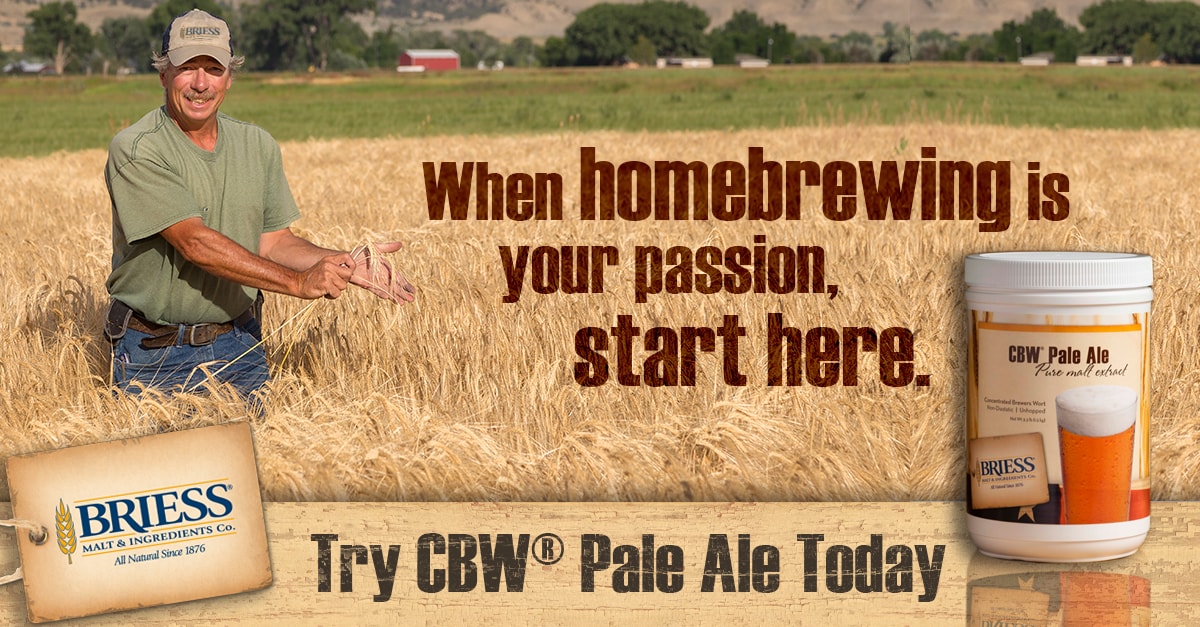 CBW® Pale Ale malt extract has a rich malty flavor with touches of biscuit and nut. It provides a strong malty background for the inclusion of even the
most demanding specialty malts, and is available in liquid and dry.
It's a perfect base for ales where a rich, full flavored barley base is needed. You'll find no better base for Amber and Brown ales, heightening the complexity of any specialty malt added. The same holds true for Stouts and Porters – CBW® Pale Ale's full-bodied, malty flavor carries dark grains without intensifying the acidity further. A favorite for adding backbone to malt balanced Pale Ales and IPAs as well.
Features & Characteristics of CBW® brewer's grade malt extracts:
Pure malt extracts made from 100% malt and water.
Easy conversion from grain to extract.
6º Lovibond at 8º Plato.
Unhopped.
Nondiastatic.
Made in the U.S.A. from 2-row malting barley.
Fresh and readily available.
CBW® (Concentrated Brewers Wort) malt extracts are produced in a 500bbl brewhouse for consistency and high quality. We use a multiple step infusion brewing process for high fermentability and FAN, which is critical for brewing. To maintain rich, full flavor and lessen color development, worts are gently vacuum evaporated then packaged as a liquid or dried into powder.
CBW®s are all malt, so you preserve the "all malt" integrity of your brew.
Briess CBW® malt extracts receive all of their color and flavor from base and specialty malts, never through additional boiling.
Ask your homebrew outlet to stock CBW® malt extracts from Briess.