Another CBC is in the books and what a week it was. It seemed like everyone was kicking up their boots and enjoying all Nashville had to offer.
The 3-day event kicked off with a Welcome Reception in front of Music City Hall and the Country Music Hall of Fame. Each year the BA seems to outdo themselves. Food trucks lined the street and there was a wide selection of hors d'oeuvres and beer. A large stage lit up with country talent and there was plenty of space to relax and network with other brewers.
The next three days were filled with quality seminars and a packed expo hall. While the industry may be slowing down a bit, the enthusiasm of the Brewers we met was unbending. It was exciting to see the passion of the maturing craft beer industry and brewers were eager to learn about Briess and what was new.
At the booth, we featured wort demos on our newly released Dark Munich 30L malt and out iconic Goldpils® Vienna malt. The wort samples illustrated the unique flavors of each malt.
Wednesday night we hosted our first Briess & CMG VIP Event at ACME Feed & Seed. It was a small intimate event with about 200 brewers. The venue overlooked the Cumberland River and a local band called Locust Honey String Band provided upbeat, jazzy, bluegrass entertainment.
A Music City Welcome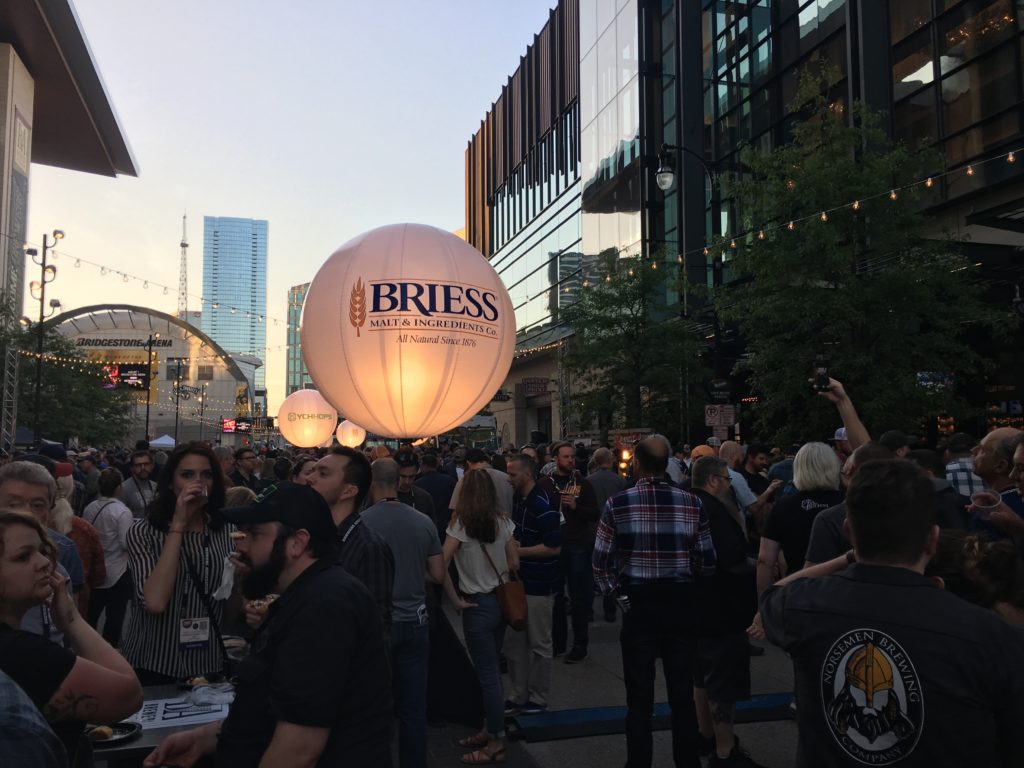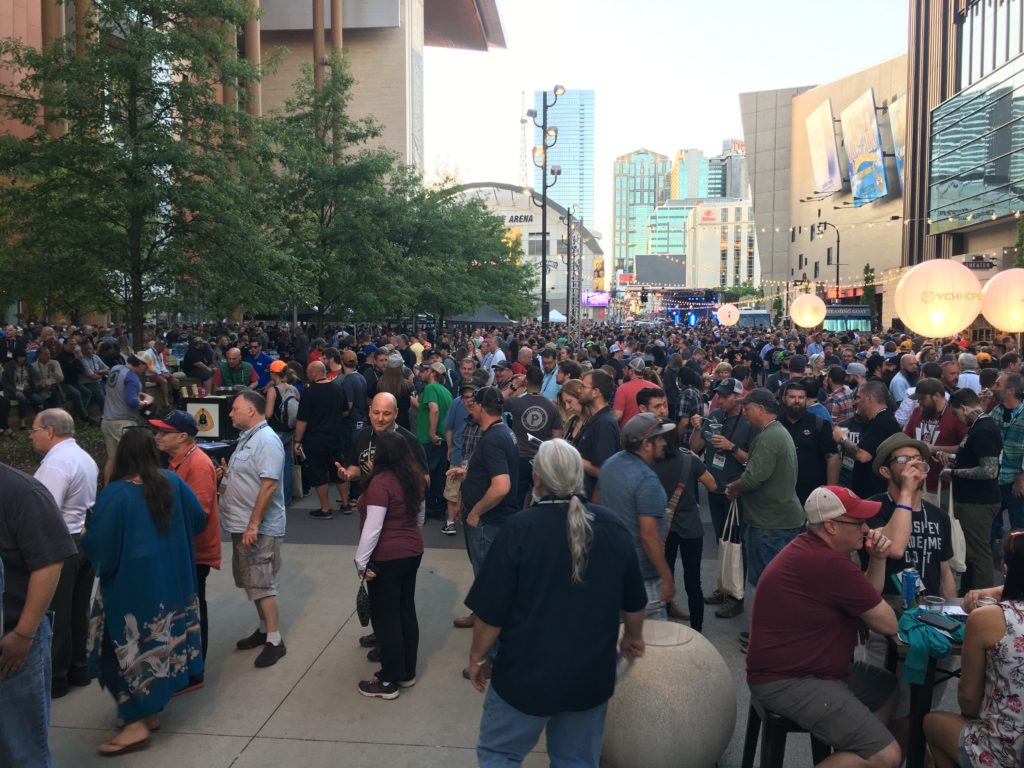 Highlights from the
Briess Booth #825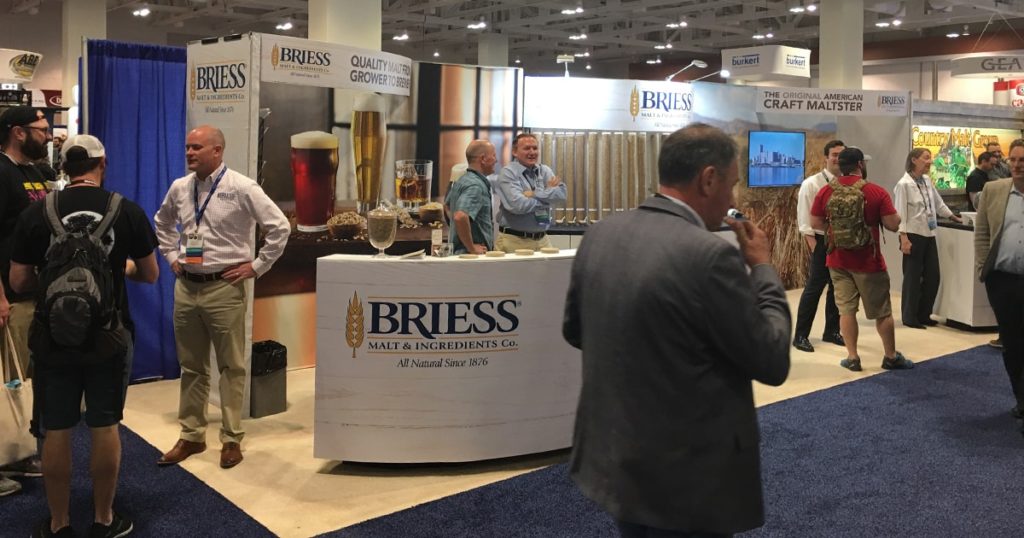 Briess & CMG
VIP Rooftop Event