With Homebrew Con coming up in Providence, RI, it gave me the chance to break out my brewing boots and actually perform some brewing for a change. First up, a trip up to Cambridge Brewing Co. to brew with Brewmaster Will Meyers and his team. Being from the Boston area, especially as someone who homebrewed there, getting the chance to participate on a collaboration brew at CBC was pretty cool. I was delighted when Will agreed to the collaboration.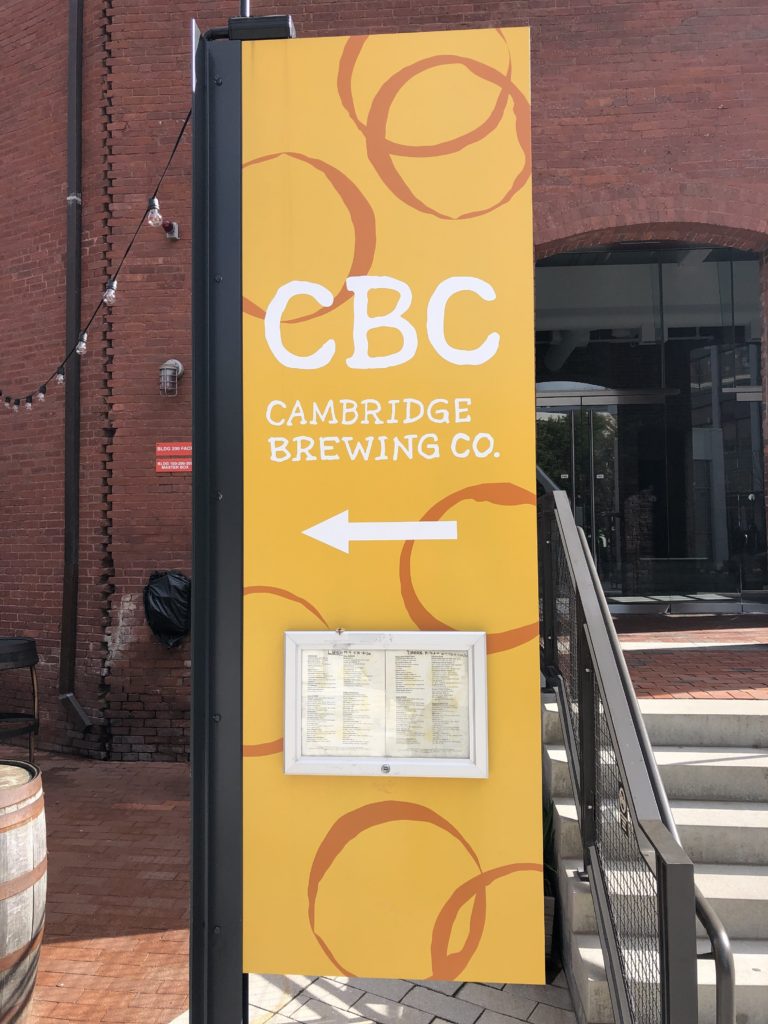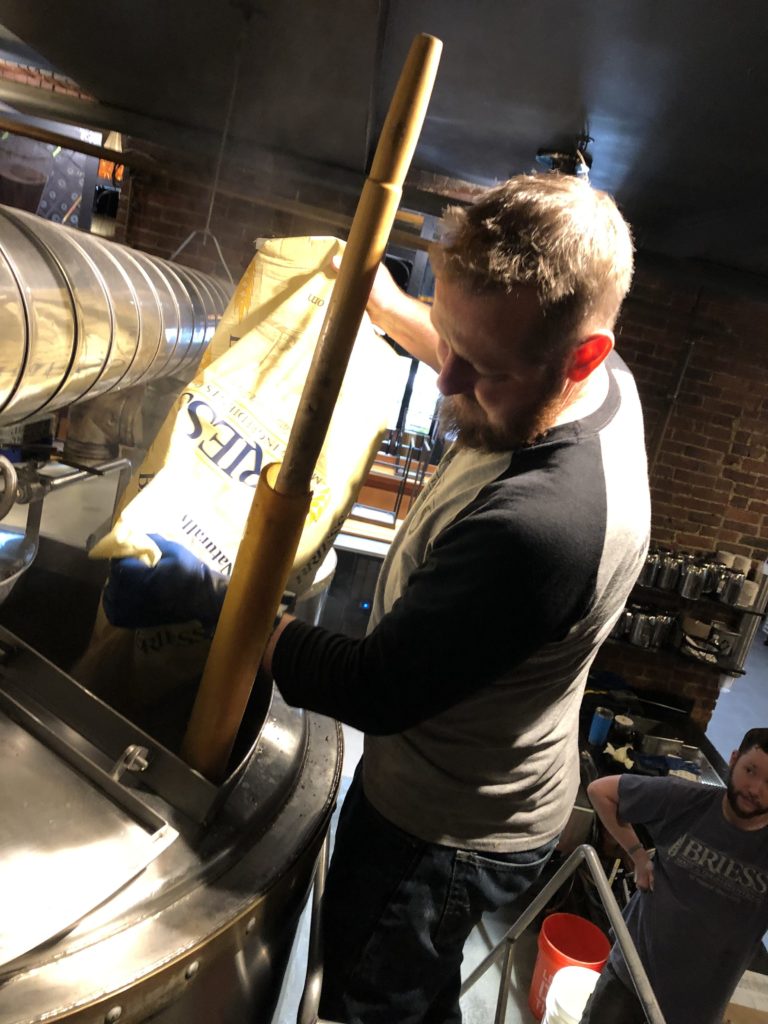 After re-acquainting myself with Boston traffic, I got to CBC in the morning to brew with Will and Alex, one of the CBC brewers. Together, we brewed "Briess Lightning," a Helles that featured our new Blonde RoastOat® Malt at about a 22% inclusion. The rest of the mash bill was mostly our Synergy Select Pilsen Malt, along with some Goldpils Vienna and Carapils. For the hopping, we stayed pretty traditional with Tettnang, and then we fermented it on the Andechs lager yeast strain. I really enjoyed working on CBC's 30 year-old brewing system. I was told that the hoe used for graining-out is the same hoe from when CBC opened. I also saw the "Magic Fork," which props open the brewhouse manway just enough to prevent a boil-over. The wort tasted delicious – really nice and oaty, and it smelled fantastic too. I'm looking forward to tasting this one in a few weeks in Providence.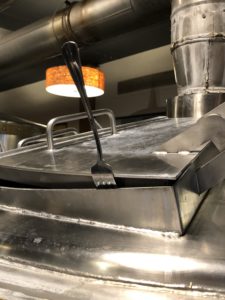 Next up on the Mike Killelea Homebrew Con collaboration tour was a trip to the Samuel Adams pilot brewery in the Jamaica Plain neighborhood in Boston. For someone who grew up in the Boston area and has visited the Sam Adams brewery numerous times, it was quite a treat to get to brew there on their five hectoliter brewhouse. R&D Brewer Eryn Bottens put together a recipe for a nice session-able Golden Ale for those warm summer months. The as-yet un-named beer (I'm rooting for the name Samuel Oat-ams) featured our Blonde RoastOat® Malt at a 30% inclusion, with the remainder of the grist being made up of our Pilsen Malt. Again, the wort smelled and tasted outstanding. The best part, after the long brew day (okay, it was only a few hours on a mostly automated system) was joining Eryn and the brewery crew for lunch and some beers at Doyle's in Jamaica Plain. I don't think I've been to Doyle's in 20 years. Still a great spot.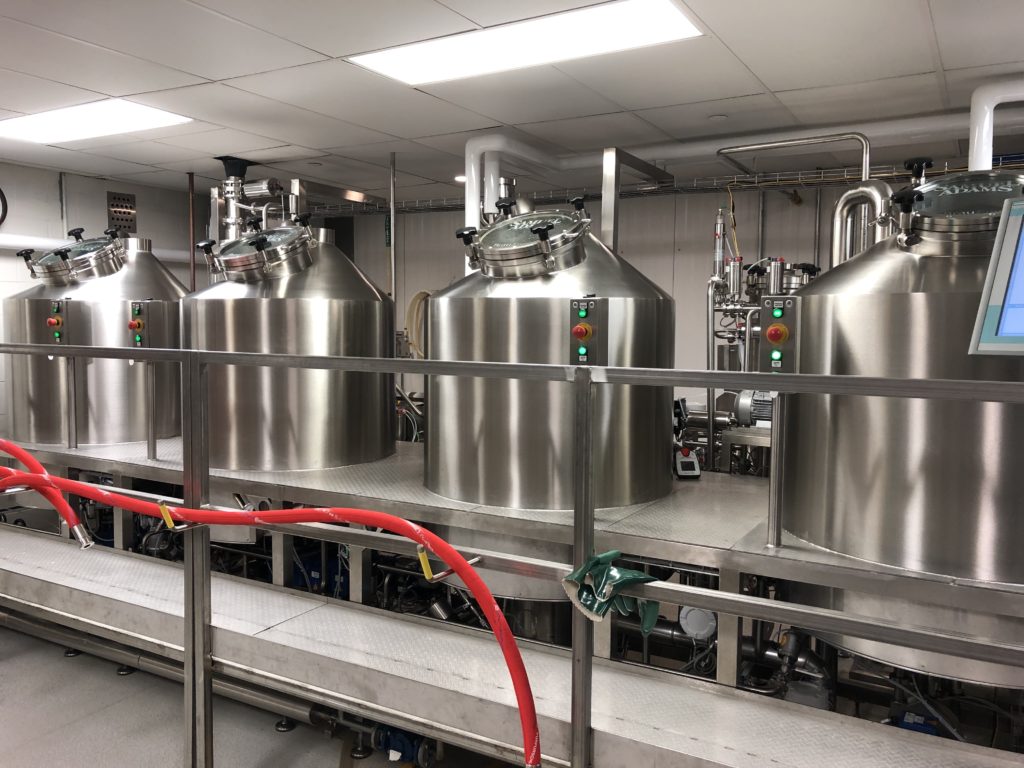 After CBC and Samuel Adams, I needed one more beer for Homebrew Con. And thanks to my buddy Gordon Whelpley of Stony Creek Brewing, I can now say that I have brewed at a casino. I was joined by my friends and colleagues Adam Read of Country Malt Group and Adam Moses of YCH Hops as well for a day of brewing at the Stony Creek brewery at Foxwoods Casino in Connecticut. Stony Creek has a 5-barrel brewery right in the casino. Sadly, Adam Read was nursing a softball injury so Adam Moses and I took some turns stirring the mash. The recipe for "Saison de Kos" consisted of Briess Pilsen Malt at 70% and Blonde RoastOat® Malt at about a 30% inclusion, as well as some rice hulls. The hops were Azacca and Loral. Why "Saison de Kos"? Well, we decided to use an Omega Yeast Kveik strain. Kos means having a good time with friends in Norwegian. After the smooth brew session we had and after enjoying a couple of Stony Creek beers, it just seemed appropriate. I still can't believe the fermentation might be done in 48 hours. In fact, as we were enjoying our beers, the fermentor already showed signs of life. That's crazy!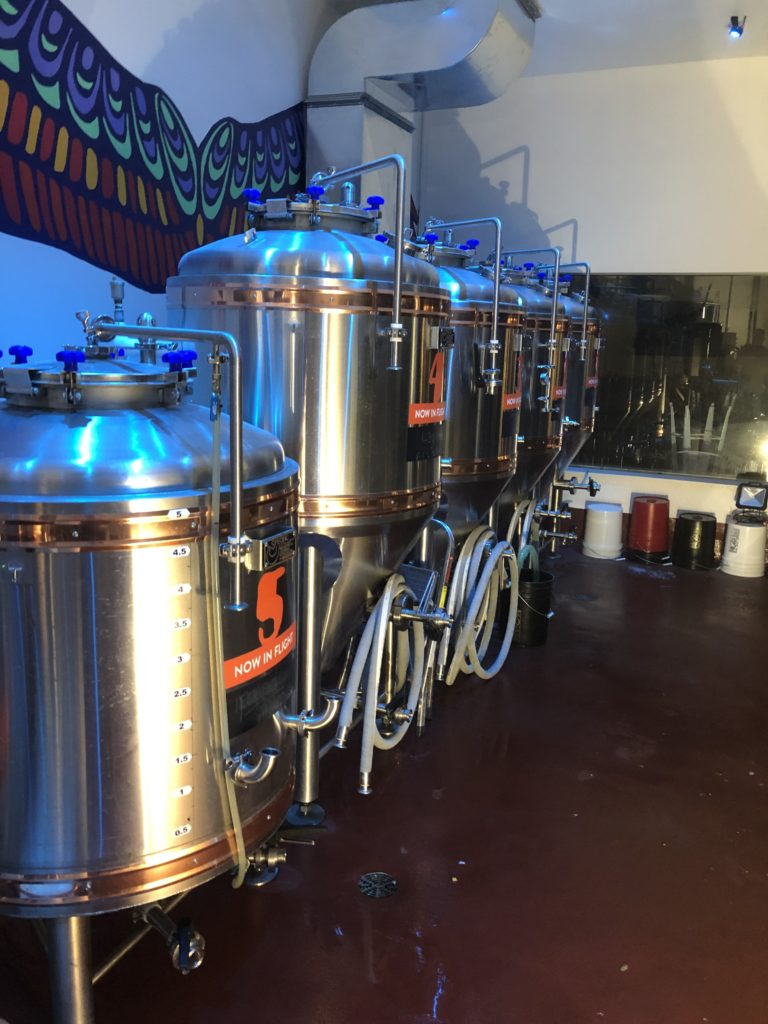 I can't thank the folks at Cambridge Brewing Company, the Samuel Adams brewery staff in JP, and Stony Creek's Gordon Whelpley enough. I had so much fun at each spot. And it was nice to play the role of brewer again.
If you're planning on attending Homebrew Con in Providence this year, make sure to stop by the Briess booth #214 and taste all three beers!