2017 proved to be another great year at the Craft Brewers Conference. Each year, this event gets bigger and bigger with more vendors, more seminars, more attendees and more after-parties. There was plenty of traffic at the Briess Booth, with a lot of folks stopping by for the daily Hot Steep Method demos.
CBC snapshot video:
And the lucky winners are. . .
If you stopped by the Briess Booth this year at CBC, you may have dropped your card into one of two drawings. The first drawing was for a chance to win one of three Hot Steep Method kits, created by Cassie Liscomb herself. The second drawing was for a year supply of the iconic Briess chocolate covered malted milk balls. Drum roll please . . .

Winners of the Hot Steep Method kits:
Russ Klisch, President and Founder of Lakefront Brewery in Milwaukee, WI
Aaron Hopkins, Director of Brewery Operations at Independent Brewing Company in Bel Air, MD
Colin McCloy, Chief Production Officer at Taxman Brewing Co. in Bargerville, IN
Winner of the year supply of

Briess

malted milk balls:
Shaun Carney, Master Brewer at Erie Brewing Company in Erie, PA
Beers for Better Biking – CBC Afterparty event at R.E.I:
D.C. Brau and Atlas Brew Works teamed up with R.E.I. for "Beers for Better Biking." This initiative is to expand and interlink the bicycle trail system throughout Washington, D.C. It is an interesting and unique project because it requires a lot of coordination with local, state and federal organizations, including the states of Maryland and Virginia, the National Parks Services and Washington, D.C.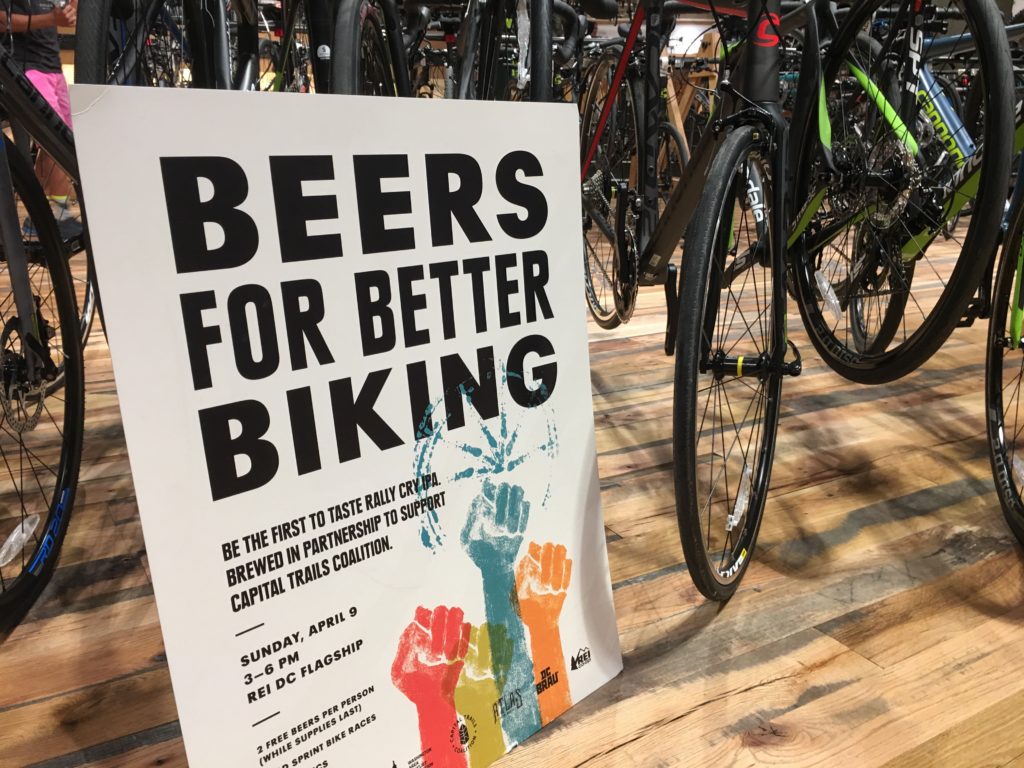 "Beers for Better Biking" will benefit the Washington Area Bicycle Association and the Capital Trails Coalition in their efforts to expand and interlink the trail system. Briess donated Synergy Select Pilsen Malt for D.C. Brau and Atlas Brew Works' collaboration brew, "Rally Cry." All proceeds from the sales of Rally Cry will go to the trail system efforts.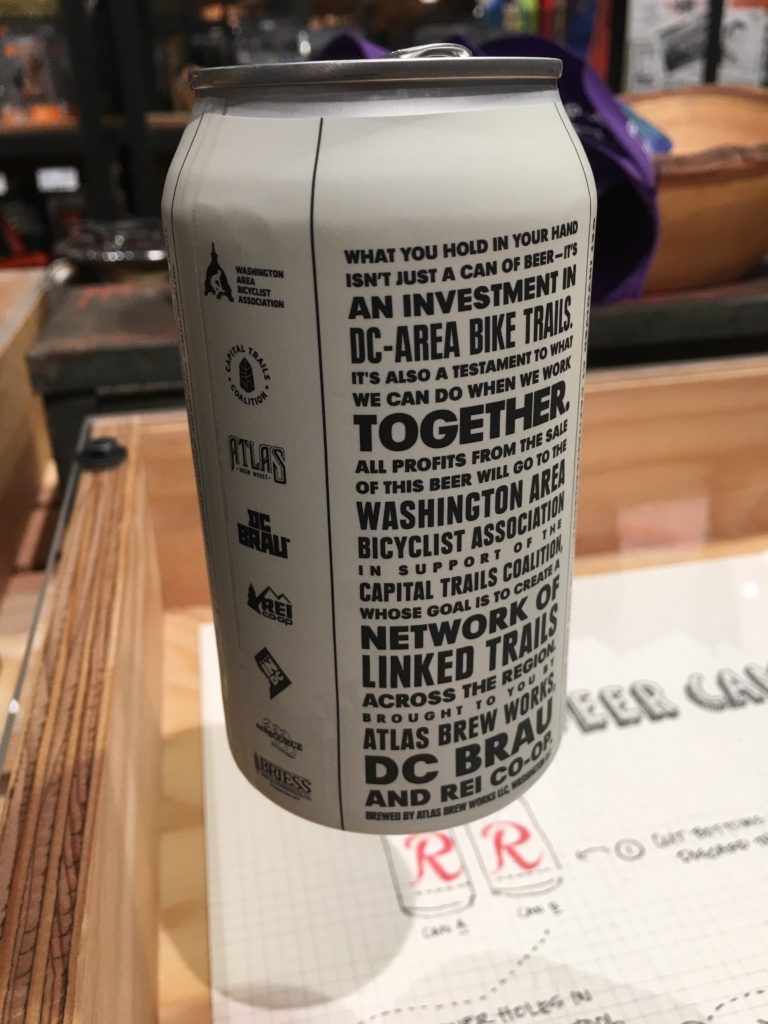 On Tuesday, April 11, R.E.I. hosted a kick-off party just for CBC Brewers at their new flagship store. The event had a large turnout with plenty of Rally Cry to go around. At the event, R.E.I. also hosted "Bicycle Races" and the Briess team could not resist and went head-to-head in a showdown. It was Tech. vs Tech. and Division Manager – Brew West vs. Division Manager – Brew Mountain in an epic battle for bragging rights and a 64 oz. Yeti Rambler Growler.
Bicycle Races video: