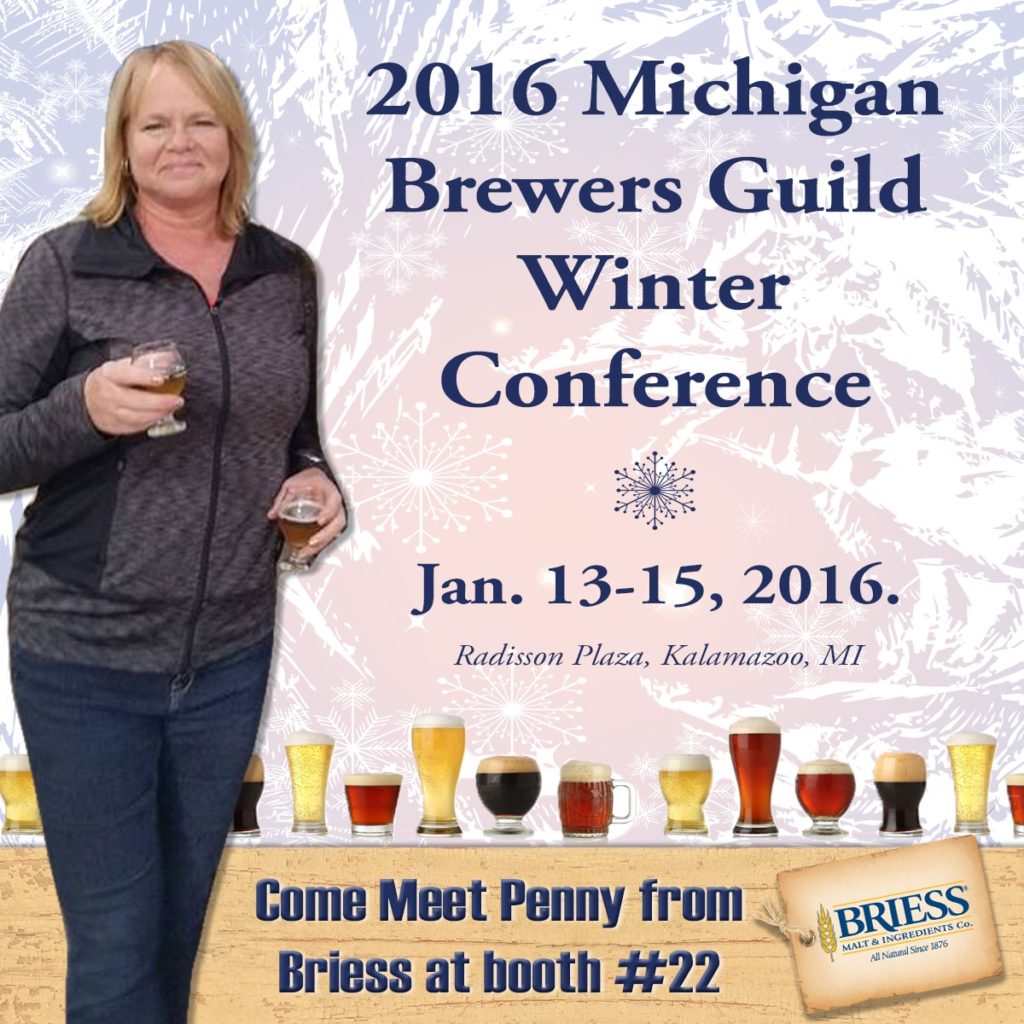 Come Join Penny from Briess at booth #22 at the 2016 Michigan Brewers Guild Winter Conference at the Radisson Plaza, Kalamazoo January 13-15, 2016.
About the Event:
The Michigan Brewers Guild Winter Conference takes place each year in January and offers brewery personnel a high quality educational experience that is both local and affordable. This event is a collaborative effort between the Michigan Brewers Guild and the Master Brewers Association of the Americas–District Michigan.
The conference includes presentations by experienced professionals from within Michigan as well as from across the national craft beer community. Presentations cover relevant topics focused on the technical aspects of beer production as well as beer sales and marketing. Additional highlights are a Sensory Evaluation Workshop and a Great Beer State dinner reception featuring extraordinary presentations of beer and food.
Schedule:
Wednesday, January 13
Presentations beginning at noon including Sensory Evaluation Workshop
Brewers Guild Annual Meeting & Election (4:30-6pm)
Trade Show (4:30-7pm)
Thursday, January 14
Presentations (10am-5:30pm)
Trade Show (noon-3pm)
MBAA-District MI Meeting (5:30-7pm)
Great Beer State Dinner (7:30-10:30pm)
Friday, January 15
Hops, Malt & Government Affairs (10am-3pm)

Hop & Malt Update – an overview of local hop and malt supply plus a worldwide perspective.
Government Affairs Update – a review of the Guilds activities plus other related issues