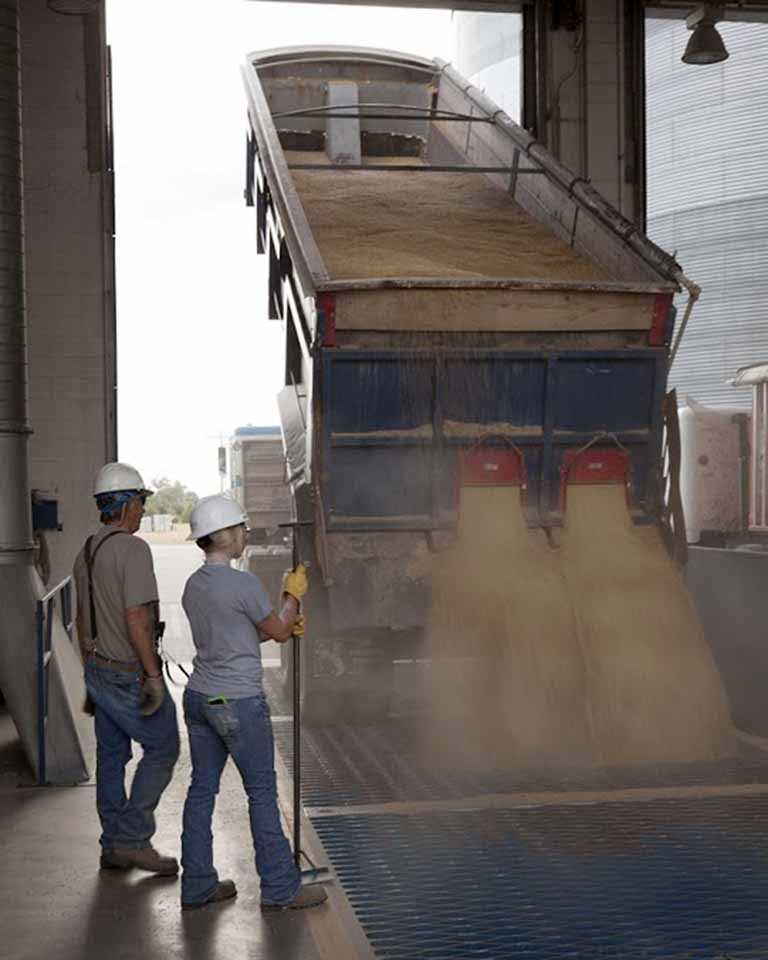 So 2-row barley isn't malt. At least not yet. But it takes quality raw barley to make quality malt. And since a lot is being written about the 2014 North American malting barley harvest, and since Briess is now producing its entire malt portfolio from 2-row malt, it's a good time to talk about the Briess supply of malting barley.
First, it's unfortunately true that many maltsters and brewers will be dealing with quality and supply issues this year due to the generally disappointing harvest. We tip our hats to the Brewers Association and its technical staff and pipeline subcommittee members for developing a document, "2014 Malting Barley Supply Challenges and Solutions", which provides background information about the malt supply along with tips and techniques to help brewers who may be dealing with quality issues. We wish all brewers the best of luck!
As for the Briess supply of malting barley, most of it dodged severe weather and produced high yields of exceptionally high-quality malt.
How was this possible?
Two years ago Briess took control of its malting barley supply chain and now contracts with hundreds of experienced barley growers in the unique Bighorn Basin barley growing region in WY and southern MT. That region, with its unique arid micro-climate and flood irrigation, was spared severe weather. It's known for producing some of the highest-quality malting barley in North America. For more about Briess initiatives to control all aspects of its supply chain, check out this blog.
On another note, the transition to exclusively 2-row malts resulted in some minor name changes to a few Briess malts. If this affects your business, download the Typical Analysis flyer with the names of all standard Briess Malts. The changes weren't too drastic:
2-Row has been eliminated from nomenclatures.
Munich 10L and Munich 20L have been eliminated since they were produced from 6-row malting barley. Their 2-row equivalents are Bonlander® Munich 10L and Aromatic Munich 20L.
Please contact us at info@brewingwithbriess.com with questions or for assistance with this transition.