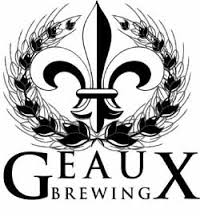 This past Saturday I conducted a 2 hour class on the malting process and specialty malts for almost 30 people at Geaux Brewing in Bellevue, WA.  This packed house was attended by beer connoiseurs, home brewers and "I'm-making-the-leap-to-commercial-brewing" individuals.  Part of the fun of leading a class like this is the hands-on aspect of being able to not only have 6 different dry malts for people to sample but 6 different worts to sample next to the dry malts!
We closed out this lecture by sampling the Mesquite smoked Poydras Imperial Porter that owner/brewer Jeremy and I brewed a few weeks back.  This R&D malt performed beautifully at 20% of the grist bill on this 8+%ABV beer, quite a few people were ordering second and third pints of it!  And evidently this beer went very well when pared with our malted milk balls.
Thanks a lot to Jeremy and Evan for making this a great afternoon of beer nerdiness!