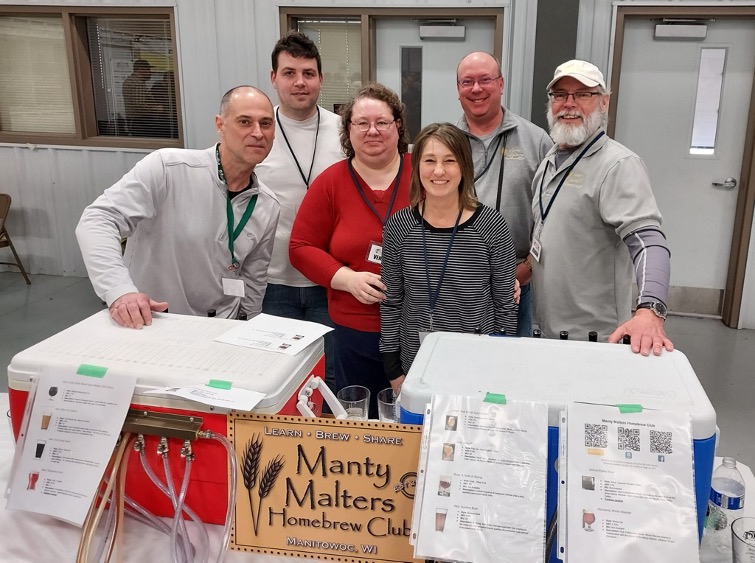 My brewing story began a lot like many other homebrewers as a craft beer enthusiast, visiting breweries and tasting as many kinds of beer as I could. Then one year at Christmas, I was given a Mr. Beer home brew kit and, despite that beer turning into a gushing mess, I was hooked on the process.
A few years later, I found myself working in the Quality Lab at Briess, where I had access to all the ingredients that made the beer I wanted to try. Eventually, I found myself in the pilot brewery where I could make beer more easily and spray the room down with a hose at the end of the day! Homebrewing became something I would do less and less. Until I was invited to do a presentation on malting by a local homebrew club…
What I found was a group of people where enthusiasm for brewing and beer ingredients was through the roof! I enjoyed the conversations so much that I ended up joining two of the local clubs in Wisconsin; The Sheboygan Sudzzers and The Manty Malters. Throughout the year, each of the clubs host various brewing competitions, informative events, enjoyable meetings, and the occasional field trip to a brewery. I found the meetings are a great place to discuss ideas and techniques that you might want to try out on your next brew day. Internal competitions help provide feedback to enhance recipe development, brewing techniques, and even some sanitation skills I needed to improve my beer. Competitions also provide a challenge, as they ask for some uncommon beer styles or techniques that I have not tried before.
In addition to internal competitions, each club helps support local brewing events like Big Brew Day in Sheboygan and Blue-Ribbon Brew Competition at the Manitowoc County Fair. This year the Manty Malters brewed a special Cream Ale for the first annual Malt City Brewfest hosted by Briess on July 23 in Manitowoc. This delicious beer was put into 16oz cans and given to Brewfest attendees who purchased VIP tickets.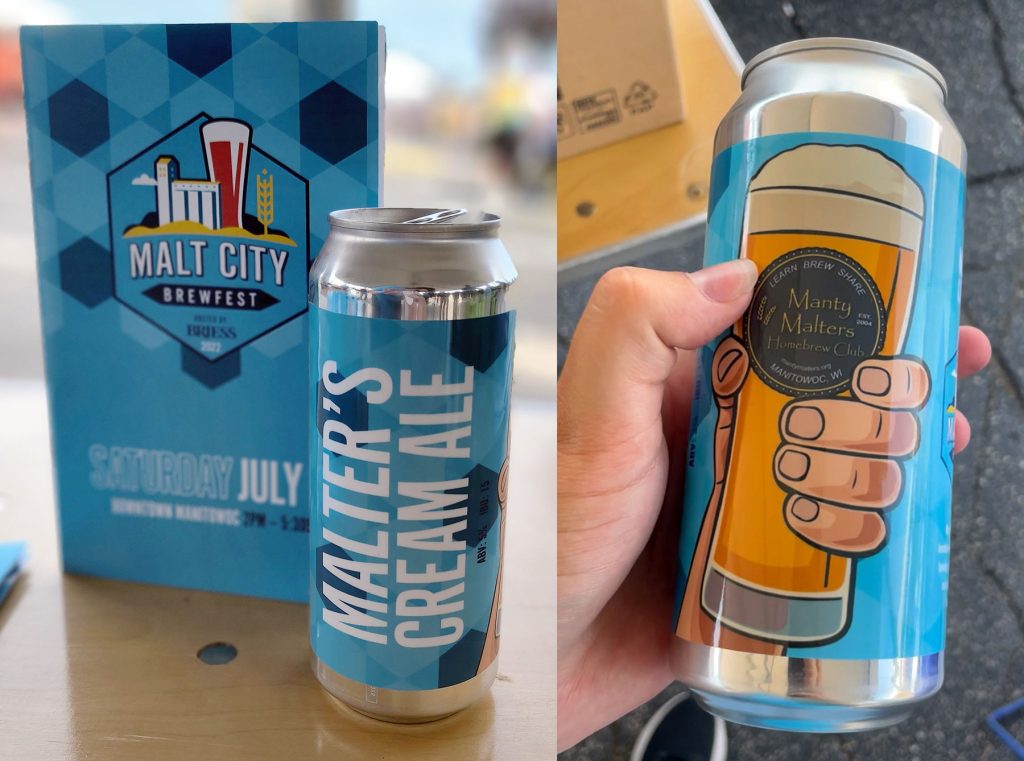 Members have been more than willing to help each other with equipment, knowledge, and time; more evidence that the brewing and homebrew community is among the very best to be in! Even if you're not looking to brew for a competition, it has been a great environment to learn more about brewing and beer styles, plus meet some great people! I would encourage anyone who enjoys beer to attend their local homebrew club meeting just to dip their toe in the wort… OK maybe don't try that technique. 😊
Cheers!