Most of us can remember building a snowman in our parents' front yard with our siblings or neighbors once upon a time. Living in Wisconsin we are privileged to truly have all four seasons of the year. If you are a winter enthusiast, then building a snowman is tradition unlike any other. Enjoying a stout in the colder months of the year is a decadent treat.
A fun fact. In 1969 Maury Laws, music director for the television production company Videocraft International (now known as Rankin/Bass), conducted and scored music for a number of animated features including "Frosty the Snowman." Maury resides in Appleton, WI, which is a long distance snowball throw 30 miles east of Chilton. Source: Wikipedia
Rolling into our dark malt portfolio, showcasing our Chocolate, Midnight Wheat and to a certain extent Caramel 80L were set to shine. Some unusual brewing adjuncts added to this homebrew provide a sweet and smooth stout. Briess Full Pint brought its A-game, once again providing a clean, sweet, mild & malty characteristic to stabilize the base malt for this beer.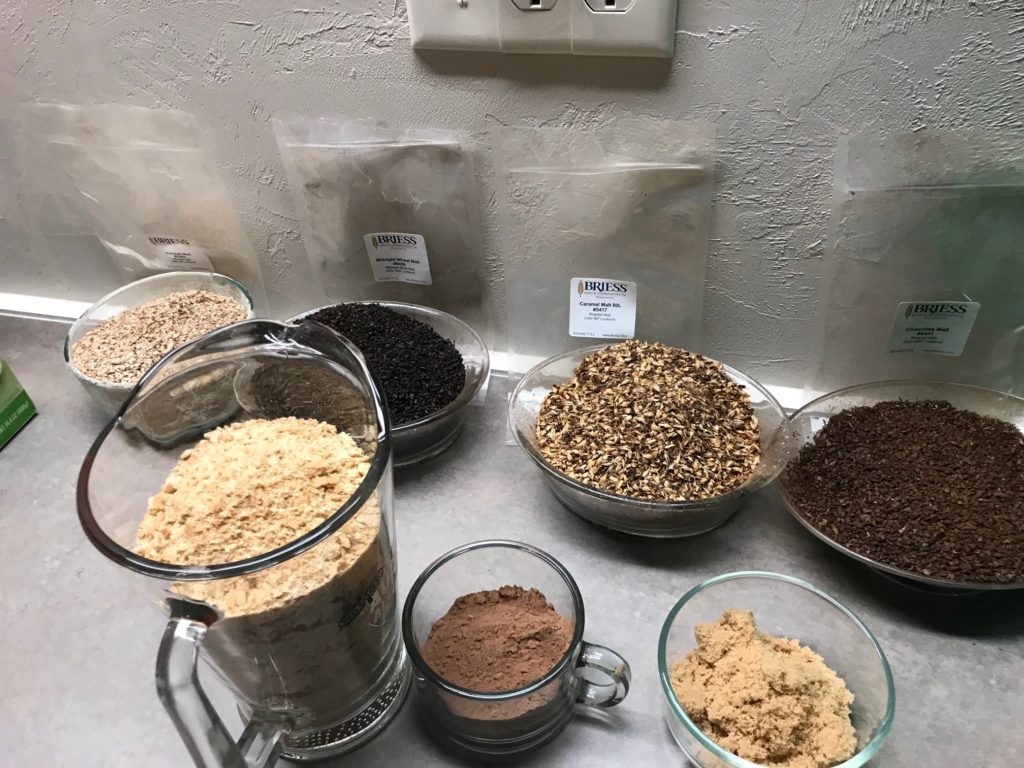 Roasted S'mores Stout recipe
Makes 6 gallons (22.71L)
75.5% — Briess Full Pint Brewers Malt (milled)
5.7% — Briess Midnight Wheat Malt (milled)
5.7% — Briess Caramel Malt 80L (milled)
5.7% — Briess Victory® Malt (milled)
3.8% — Briess Chocolate Malt (milled)
3.6% — Brown Sugar
2 oz (56.69g) Northern Brewer — 8.2% A.A. at 30 minutes at boil
Wyeast British Ale 1098
Additional Ingredients:
1 lb crushed graham crackers (in mash)
6 oz roasted/whole large marshmallows (optional)
4 oz. cocoa powder (optional)
1 whole vanilla bean — 5 days in primary fermentation (optional)
Directions:
Mash at 155° F (68° C) for 60 minutes. Add 1 lb of crushed graham crackers and 2oz. cocoa powder.
Lauter/sparge to collect 6 gal. (22.7 L) of wort, boil 60 minutes. Add 2oz. Northern Brewer (bittering) hop addition 30 minutes into boil. Addition of 6oz. roasted/whole large marshmallows (optional). Turn off heat source. Begin to cool wort.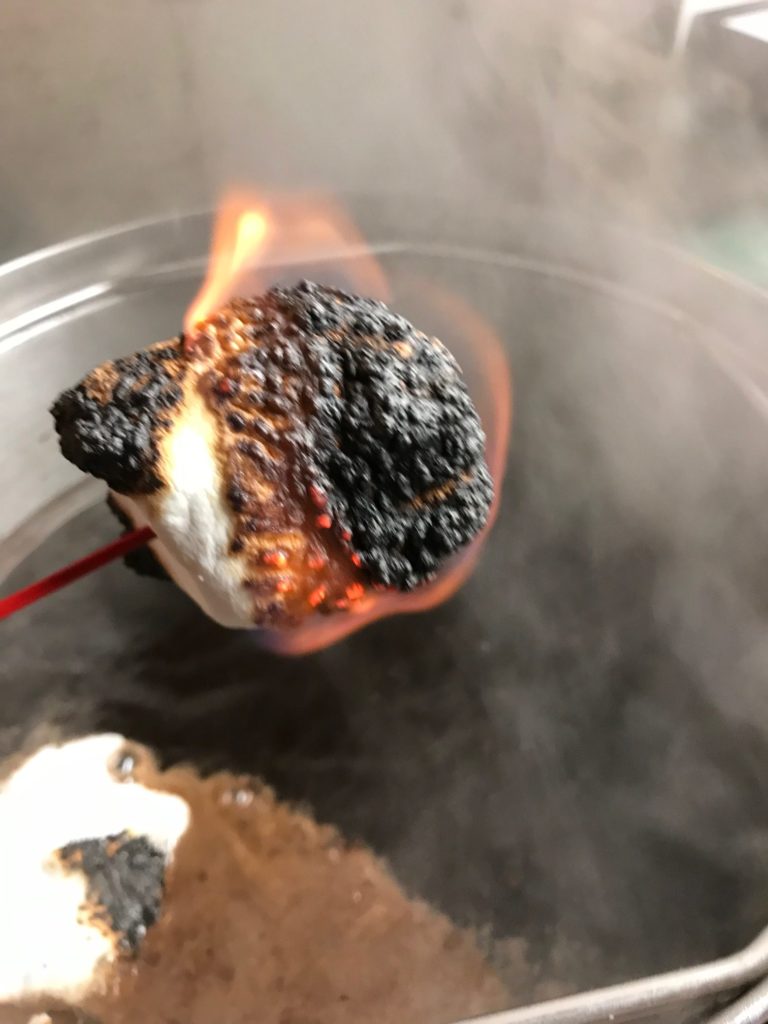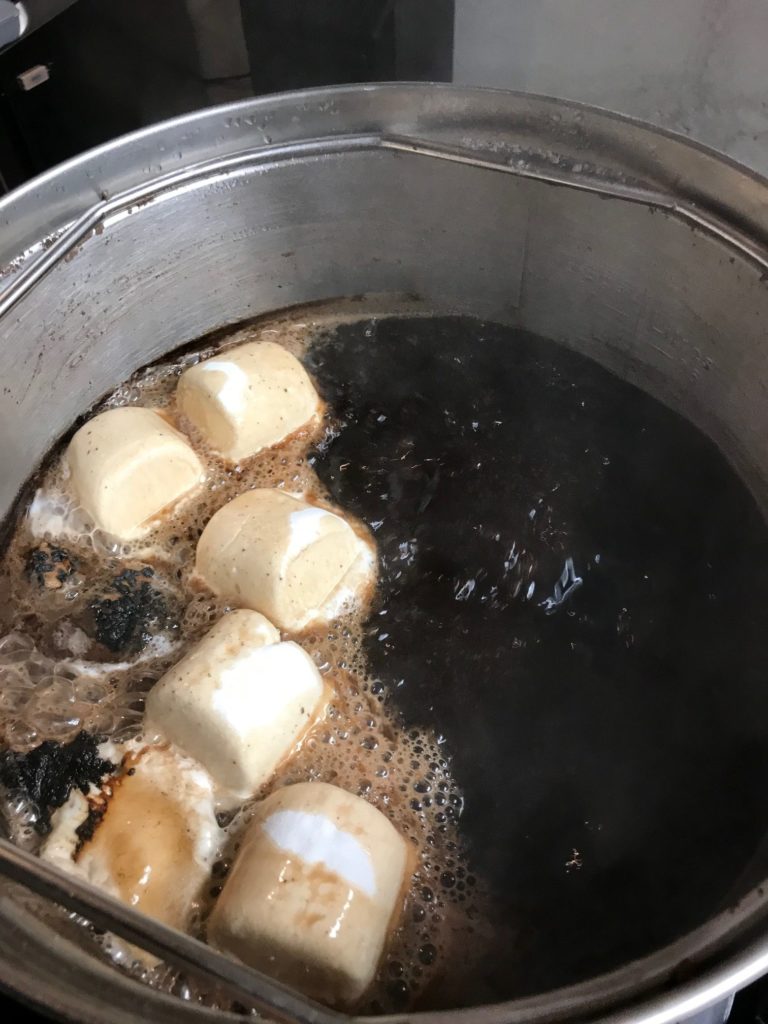 Cool wort to 68° F (20° C), pitch yeast and oxygenate. Add one whole vanilla bean in primary fermenter for 7 days. Ferment 2 weeks, then bottle or keg according to your homebrew set up.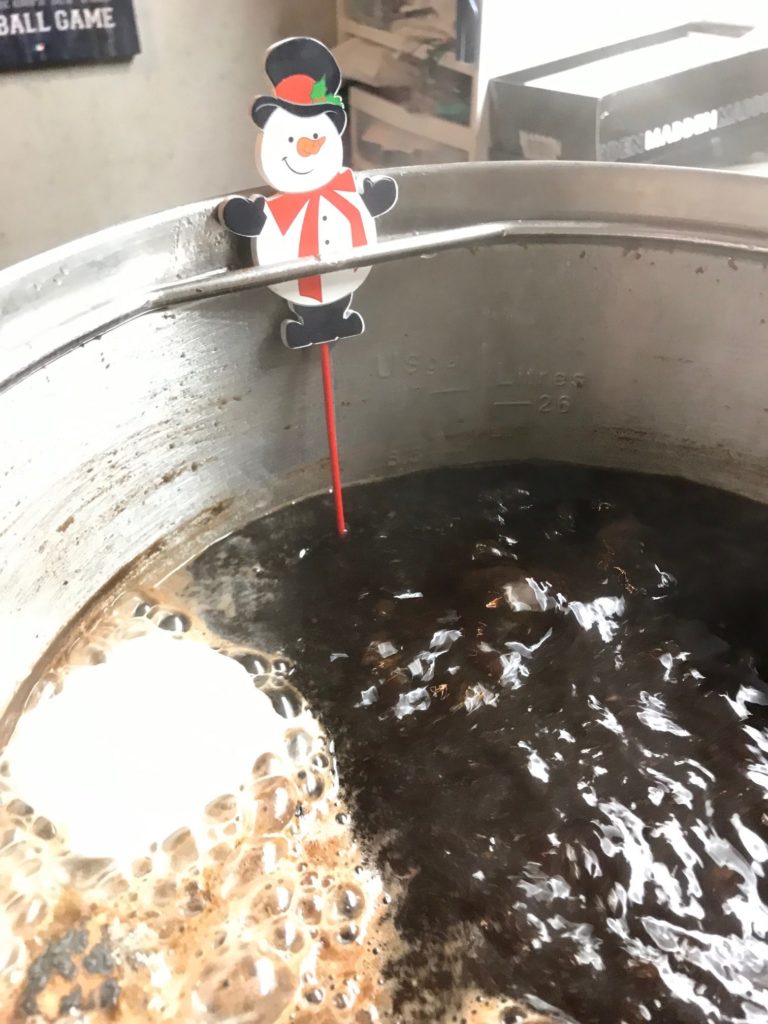 Build the snowman, catch snowflakes on your tongue, make the s'mores (maybe indoors) and partake in a Roasted S'mores Stout this winter.
Cheers!