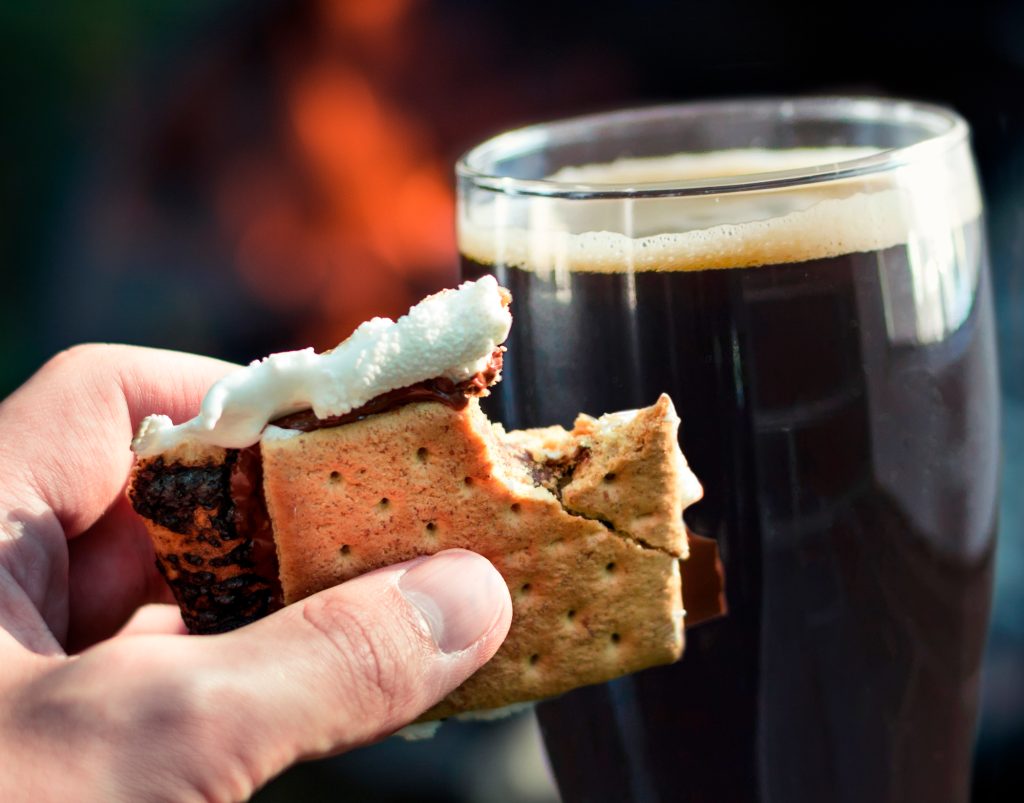 Many of us can remember when school was canceled because of a huge snowstorm. What did we all go out and do right away as kids if we lived in a snowy climate? Of course, we went outside to build a snowman, construct a snow fort, and make snow angels. Living in Wisconsin we are privileged to have all four seasons of the year. If you are a winter enthusiast, then building a snowman is a tradition unlike any other, and you may now be sharing that tradition with your kids.
Let's take a quick journey back to 1969… That's when Maury Laws, music director for the television production company Videocraft International (now known as Rankin/Bass), conducted and scored music for a number of animated features including "Frosty the Snowman." Prior to his passing in 2019, Maury resided in Appleton, WI, which is only a long snowball throw 30 miles northwest of Chilton.
Source: https://en.wikipedia.org/wiki/Maury_Laws
Enjoying a stout in the colder months of the year is a decadent treat. The recipe for Snowman Roasted S'mores Stout features items from our dark malt portfolio including Chocolate and Midnight Wheat, along with some Caramel 80L. Some unusual brewing adjuncts deliver a sweet and smooth flavor profile. Briess Brewers Malt provides a solid foundation for this beer with clean, sweet, mild, and malty characteristics.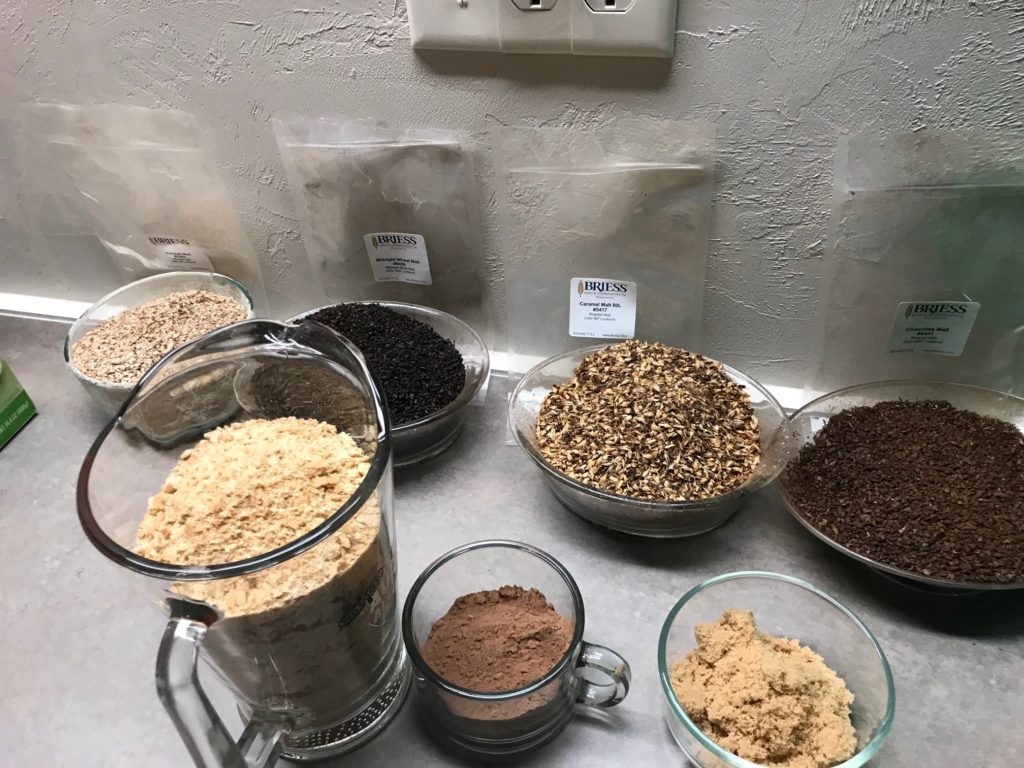 Snowman Roasted S'mores Stout recipe
Makes 6 gallons (22.71L)
75.5% — Briess Brewers Malt (milled)
5.7% — Briess Midnight Wheat Malt (milled)
5.7% — Briess Caramel Malt 80L (milled)
5.7% — Briess Victory® Malt (milled)
3.8% — Briess Chocolate Malt (milled)
3.6% — Brown Sugar
2 oz. (56.69g) Northern Brewer — 8.2% A.A. at 30 minutes at boil
Wyeast British Ale 1098
Additional Ingredients:
1 lb. crushed graham crackers (in mash)
6 oz. roasted/whole large marshmallows (optional)
4 oz. cocoa powder (optional)
1 whole vanilla bean — 5 days in primary fermentation (optional)
Directions:
Mash all milled grains at 155° F (68° C) for 60 minutes. Then add 1 lb. of crushed graham crackers and 4 oz. cocoa powder to the mash.
Lauter/sparge to collect 6 gal. (22.7 L) of wort, and then boil for 60 minutes. Add 2oz. Northern Brewer (bittering) hops 30 minutes into the boil. At that point, you may also want to add 6 oz. roasted/whole large marshmallows (optional). Turn off heat source. Begin to cool wort.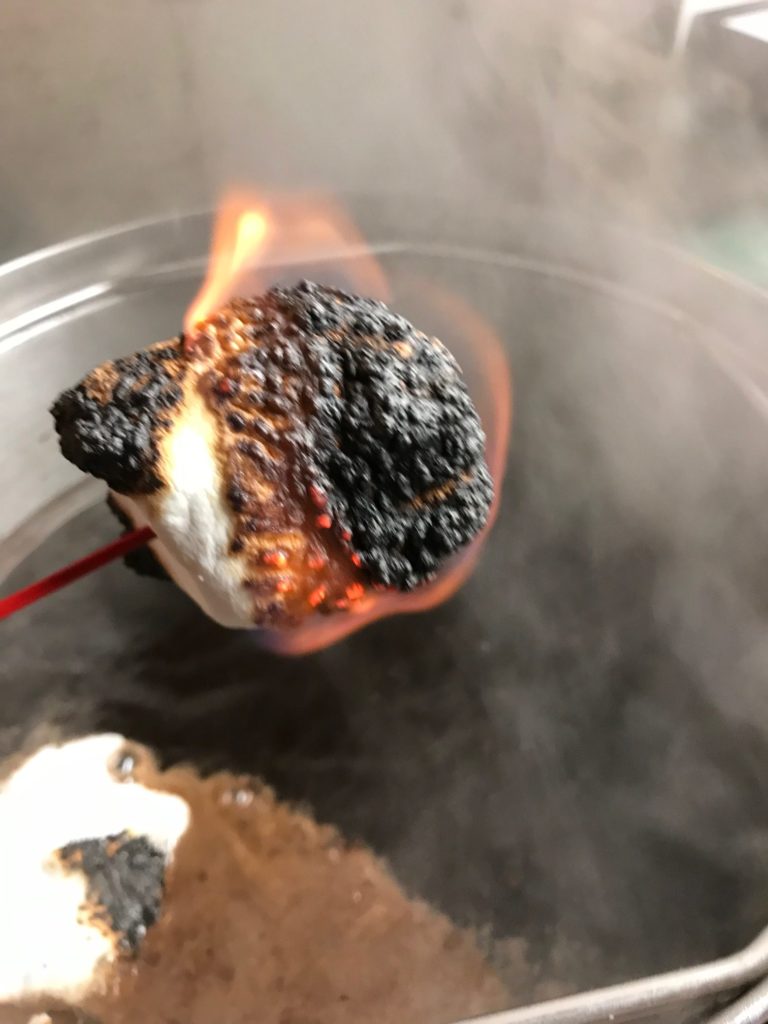 Cool wort to 68° F (20° C), pitch yeast, and oxygenate. Add one whole vanilla bean in primary fermenter for 7 days. Ferment for 2 weeks, then bottle or keg according to your homebrew set up.
Conclusion
In the spirit of the winter season, go ahead and build that snowman, catch snowflakes on your tongue, and toss a few snowballs. After the outdoor fun, enjoy a Snowman Roasted S'mores Stout and savor the nostalgic flavor.
Cheers!
Originally published January 7, 2019; updated December 6, 2021