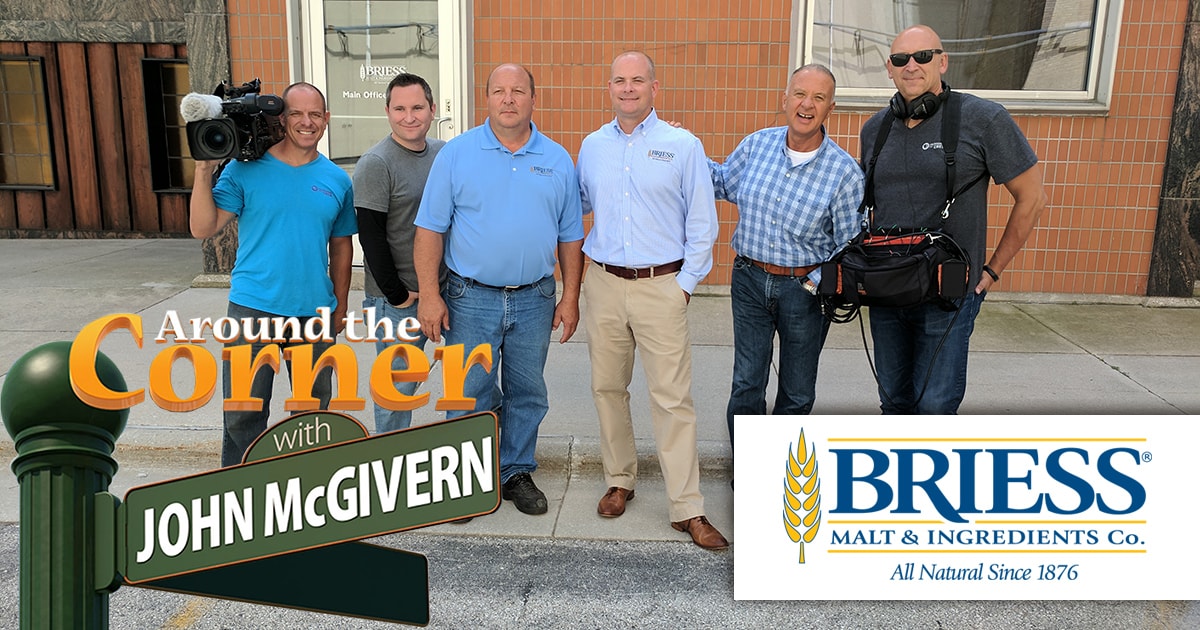 In late September, the crew from Milwaukee's PBS show, "Around the Corner with John McGivern" swung by our facilities while filming the Manitowoc, WI, episode. We were excited to open our doors in a portion of the Manitowoc segment and give a behind the scenes look at how premium American handcrafted malt is made.
It was a full day of filming for John McGivern and his crew. As soon as they arrived, Plant Manager, Dave Luckow, and President and COO, Ryan O'Toole, greeted the team. Dave toured the group through the malting process, explaining each step along the way. A fan of craft beer, John was not familiar with the hard work and dedication that goes into producing specialty malts, the backbone of craft beer.
The Manitowoc facility is Briess's largest production site. Acquired in 2014, the facility can currently produce up to 432,000-lb batches of kiln-dried specialty malts, including Goldpils® Vienna, Aromatic Munich and Bonlander® malts, to name a few. But before long, the Manitowoc Operations will be adding a roaster to its production fleet. Announced back in October, the Briess family is investing in an expansion of the Manitowoc Operations, which will replace an aging structure with a modern facility, add a custom roaster and automated packaging line for the production and packaging of specialty roasted malts. The expansion will result in all Briess production sites having roasting capabilities.
The Manitowoc episode of "Around the Corn with John McGivern" will air on PBS on March 28th at 6:30 PM