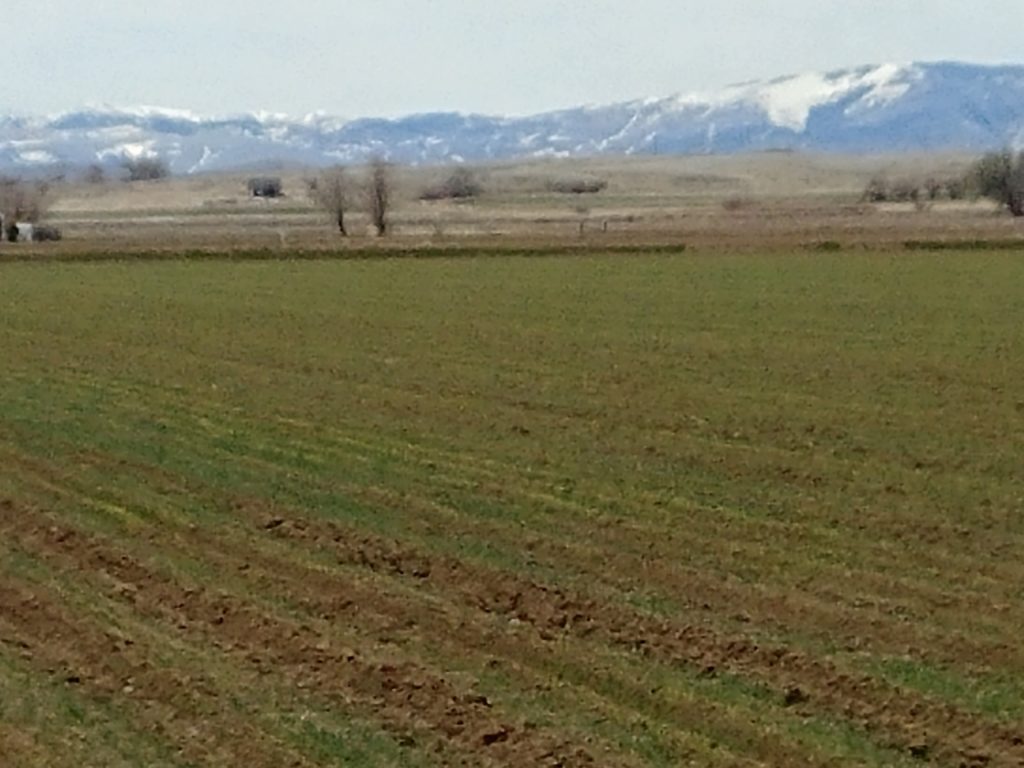 Just as Rick Redd, Regional Manager of the Briess Wyoming Barley Operations, predicted, by mid-March the growers were in the fields prepping the ground and planting seeds before the end of April. February snowfall had set the planting season back by about three weeks, but this has not disrupted the flow of operations for growers or the Briess crew in Wyoming. Everyone watches the weather and plans accordingly, making mindful adjustments to compensate for the ebbs and flows.
Last year, the region also saw a late planting season and fears of poor crop conditions began to temporarily circulate. However, once August rolled around, all the fears subsided with an excellent harvest that had strong yields and a good-looking crop that was bright, plump and disease free. Confidently, Rick assures "It all works out. Come August, we'll be getting the Southern Montana barley and the Wyoming barley all about the same time, but our crew can handle it."
But before the harvest comes, there is work to be done at the Briess Powell Seed Plant. The crew at the seed plant include Cameron Barker, Ross Erickson, Tanner Bailey and Brad Meredith. These guys ensure the growers get the right seed in an efficient and timely manner and without their hard work and dedication, planting season would not be possible – so THANK YOU!!