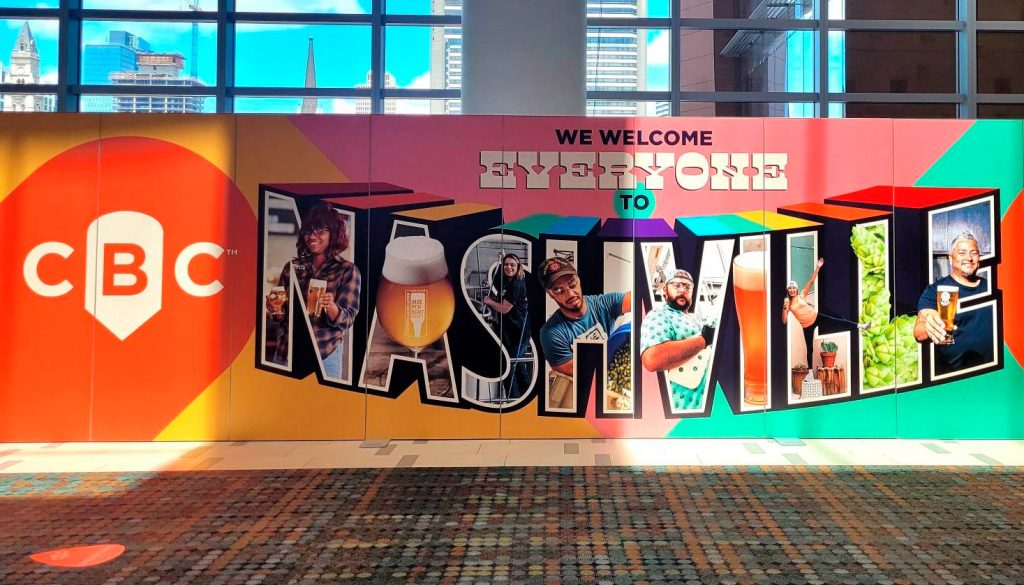 We've just returned from some fabulous days at this year's Craft Brewers Conference and BrewExpo in Nashville! We tip our hats to the Brewers Association for a job well-done coordinating the industry's largest and most important event of the year. Nashville was the perfect location to connect with partners and friends across the craft brewing community…and might I add, the mouth-watering BBQ at local watering holes (hint, hint: Martin's Bar-B-Que Joint)!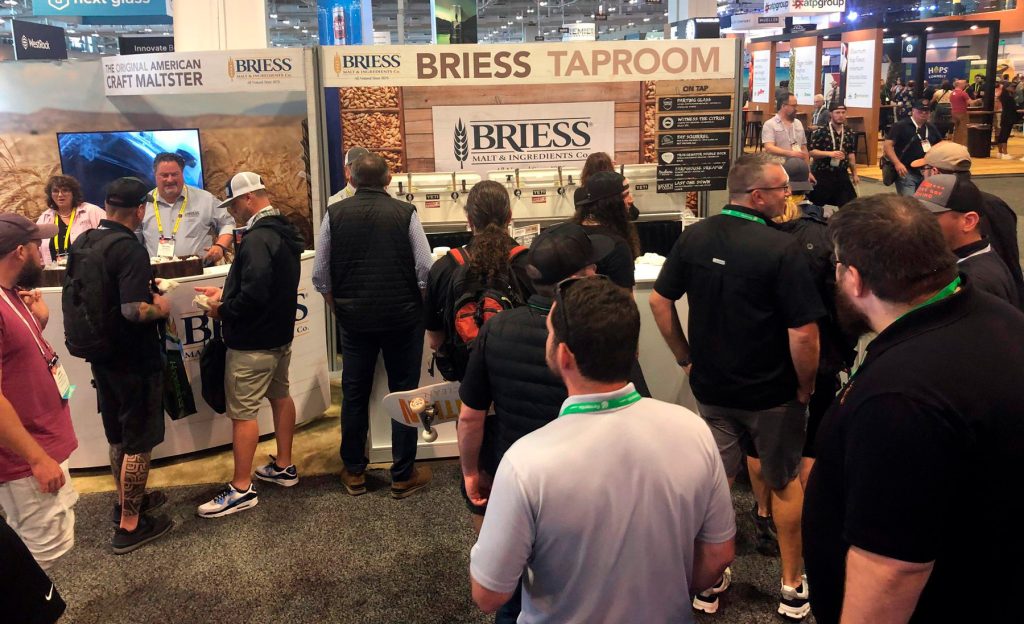 As much as we wanted to celebrate the outdoor Welcome Reception featuring country music trivia, the weather had a different plan in mind that evening! That didn't stop anyone's chances of entering to win a Fender Stratocaster Guitar at our booth, though. We congratulate Russ Meister of Athletic Brewing Co., located in Stratford, CT, on winning the grand prize! Fun Briess socks, cowboy hat keychains, and our famous Malted Milk Balls were in abundance for others who participated in the contest.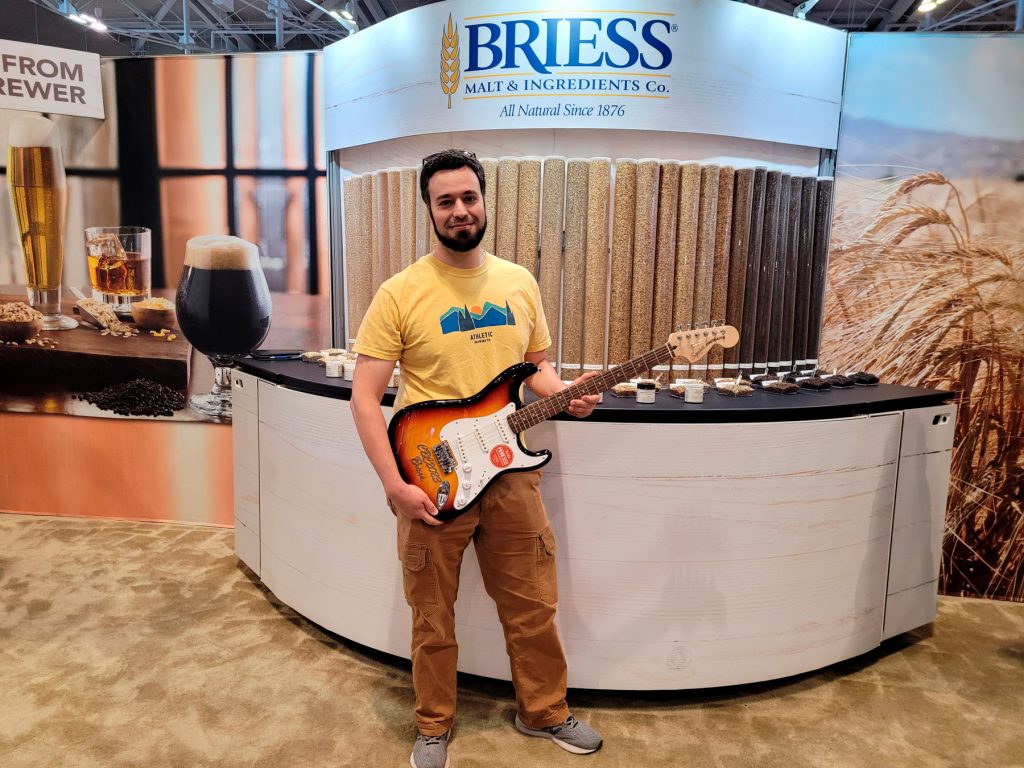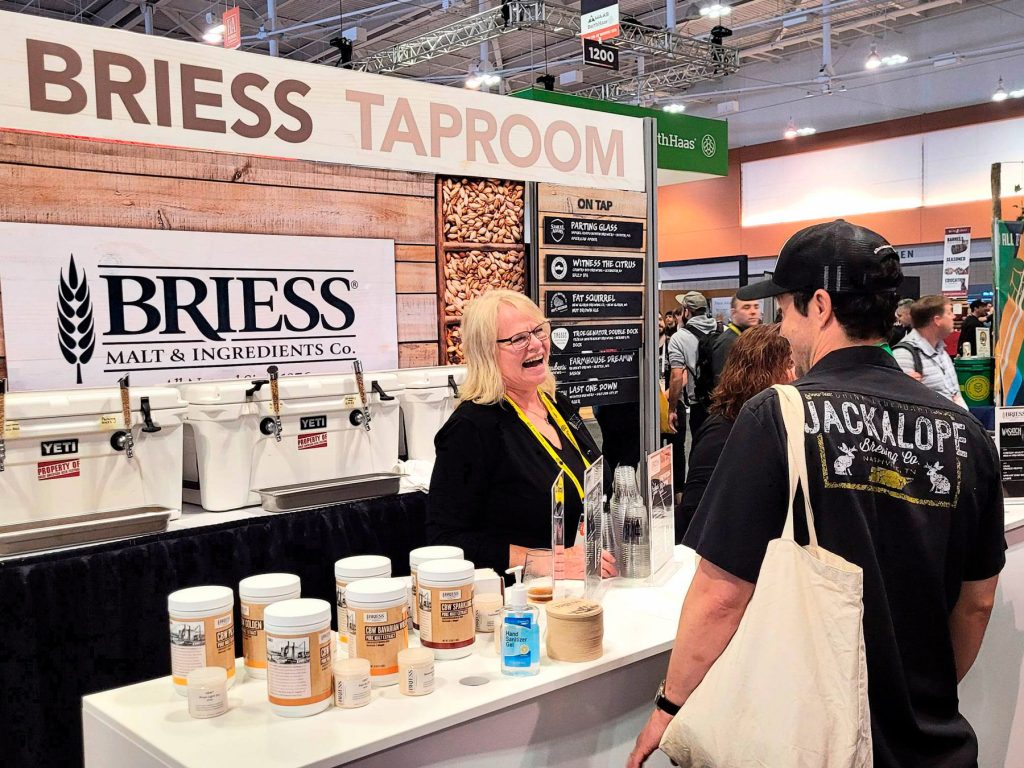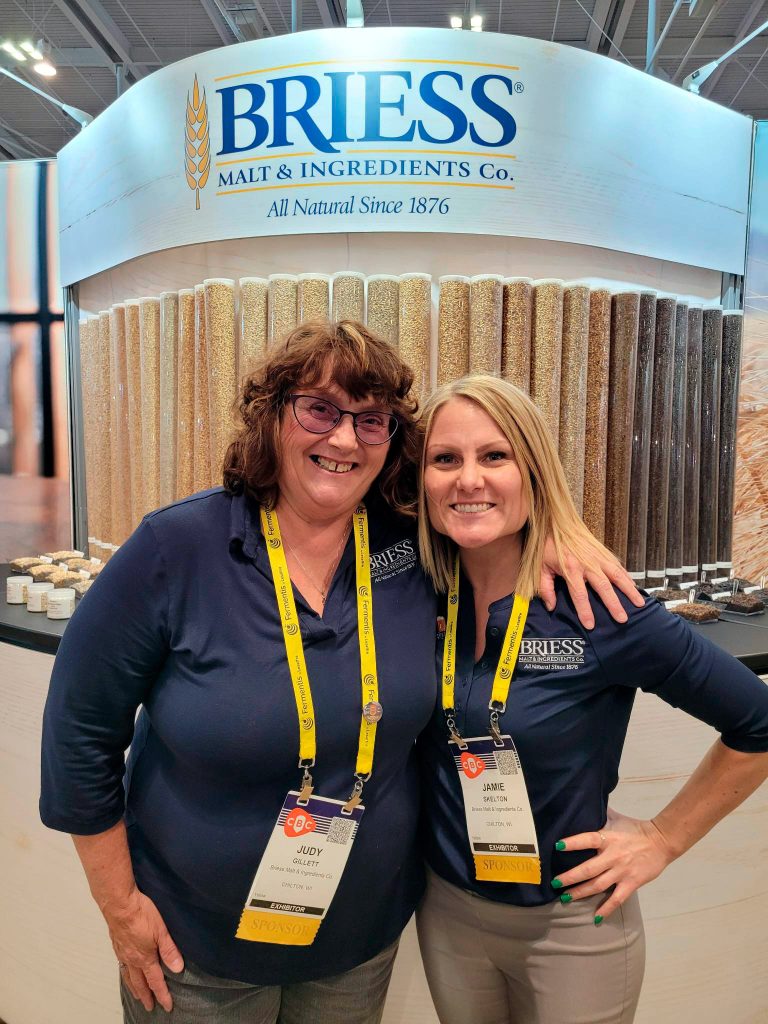 Joining us at BrewExpo was 3rd generation barley grower Chad Conover of Conover Farms from Broadview, MT. The Conover family has raised barley for Briess during the past eight years, along with spring wheat, winter wheat, and sunflowers (weather permitting). Their barley acreage has recently increased to 750 acres.
Being dryland growers, the Conovers heavily rely on rain from Mother Nature to help grow their crops. When speaking with Chad and asking what he finds valuable in growing for Briess, he mentioned quite a list (this might require a second blog!), but he especially found the delivery to be very flexible. Being 120 miles away, he can simply fill a grain bin with his first harvest, and mail or deliver a small sample to our test lab in Wyoming to make sure it fits the craft brewing specifications before the whole field is harvested. Chad said he appreciates the partnership between Briess and his family operations in Montana. Being in attendance and pouring beer in the Taproom, he was appreciative to have seen the full vision of "barley to brewer," after meeting so many of our customers and partners from across the industry.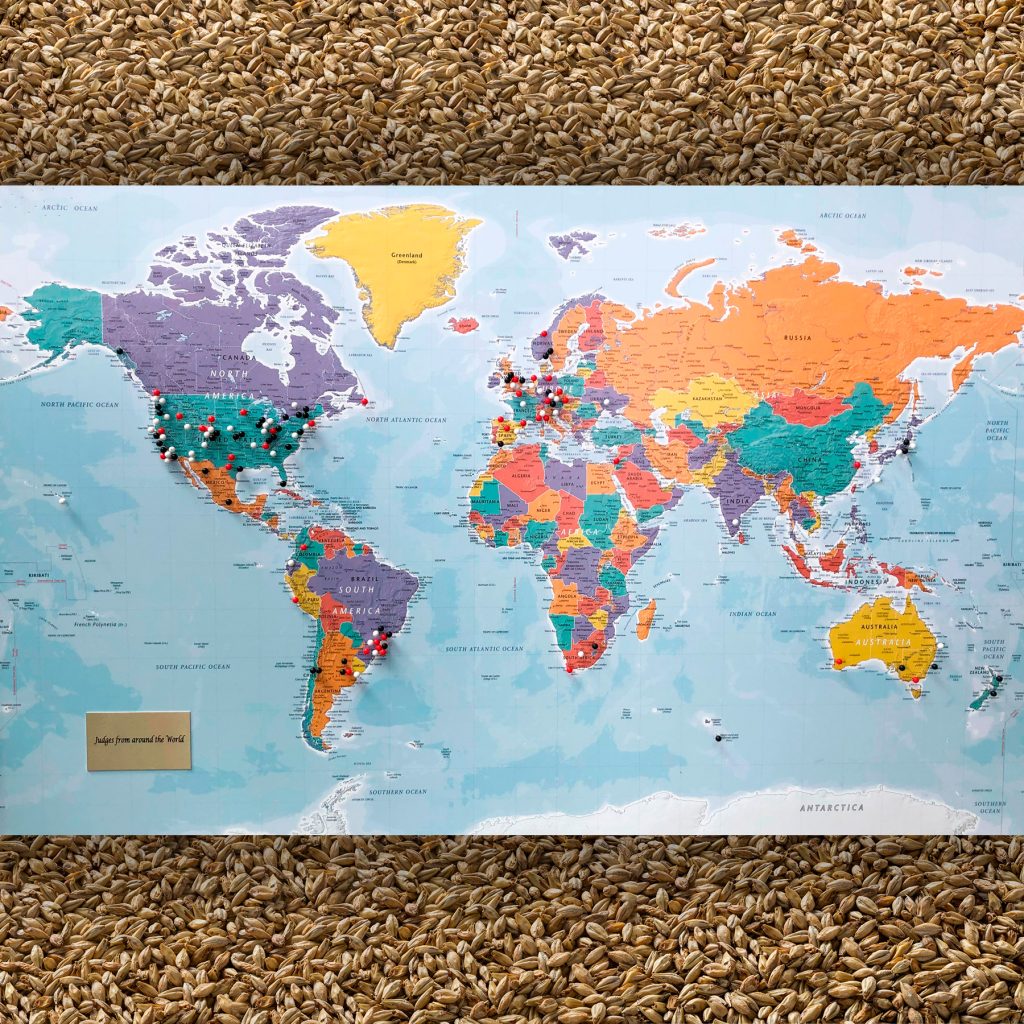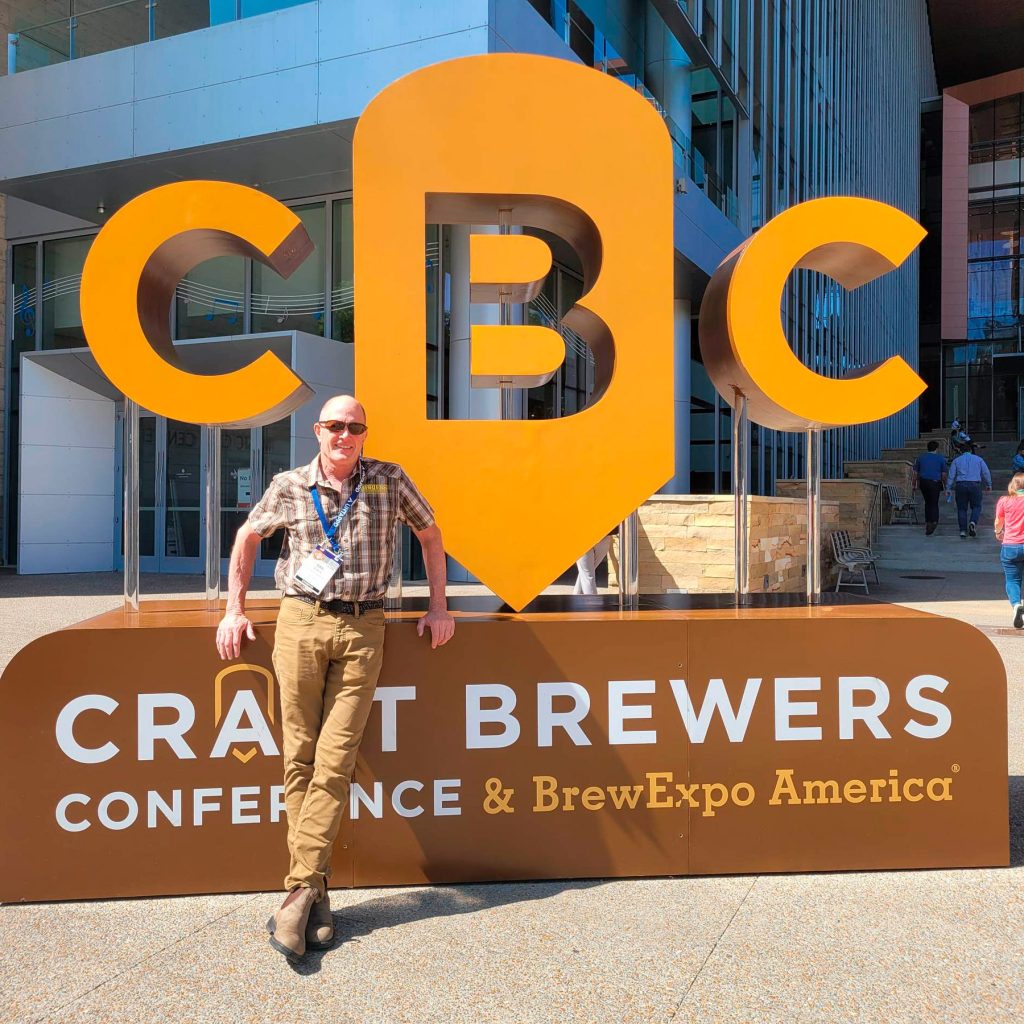 To conclude CBC, craft brewers, and beer enthusiasts attended the most prestigious beer competition in the world – the World Beer Cup, also known as "the Olympics of beer."
Judging took place over nine days and 18 sessions, which Briess Division Manager, Dan Burick, had the pleasure of participating in and placing his pin on the map! A panel of 272 total judges from 26 countries evaluated 10,213 different beers from 2,376 breweries, representing 51 countries. From my first experience watching the awards, I was moved and inspired by the dedication and pure passion these brewers put into all their hard work and the joy on their faces from the outcome. We raise a glass to all the winners of this year's competition who are setting new standards for craft beer around the world! 🍻 View all 2023 winners here.
While we say farewell to CBC 2023, we look forward to doing it all over again and seeing our beloved brew family in the "city that never sleeps" next April. Until we meet again, cheers!