I've always enjoyed visiting Charlotte; so many great breweries and restaurants. So I was happy when, by a strange scheduling coincidence, I was in Charlotte over consecutive weekends in February.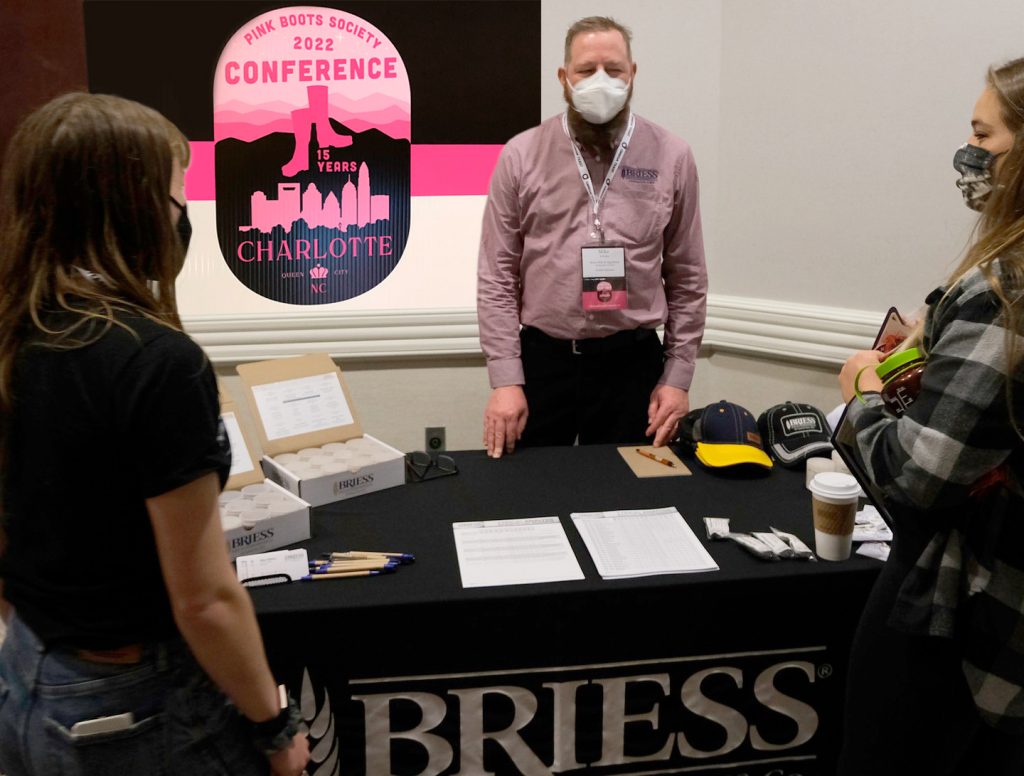 The more recent weekend was downtown at the Pink Boots Society (PBS) National Conference​. Yes, me at the Pink Boots Conference. I know what you're thinking – but it was a wonderful experience, and I could not have felt more welcomed. The PBS continues to pursue its mission to assist, inspire, and encourage women beer professionals through education. Participation in PBS continues to grow and attendance at this year's conference was more than 200. I always have a good time with my fellow vendors during slow times on the trade show floor. I may have even entertained several of them with my best renditions of some 1990s Smashing Pumpkins hits.
There were so many great sessions, but the highlights for me were talks by Lallemand and Yakima Chief Hops. The Lallemand talk covered five essential nutrients and how different wort matrixes require different attention to be paid towards nutrition. In the words of my good friend Molly Browning of Lallemand: "You need to understand what you are brewing and that different worts and yeast may have different needs." Bottom line – Molly is way smarter than me. The Yakima Chief presentation was led by Tessa Schilaty (also way smarter than me). Tessa discussed the aroma compounds that survive the brewing process and focused on approximately ten compounds, with some of the most important being linalool, geraniol, and 3-Mercaptohexanol. Just do yourself a favor and go to the Yakima Chief website.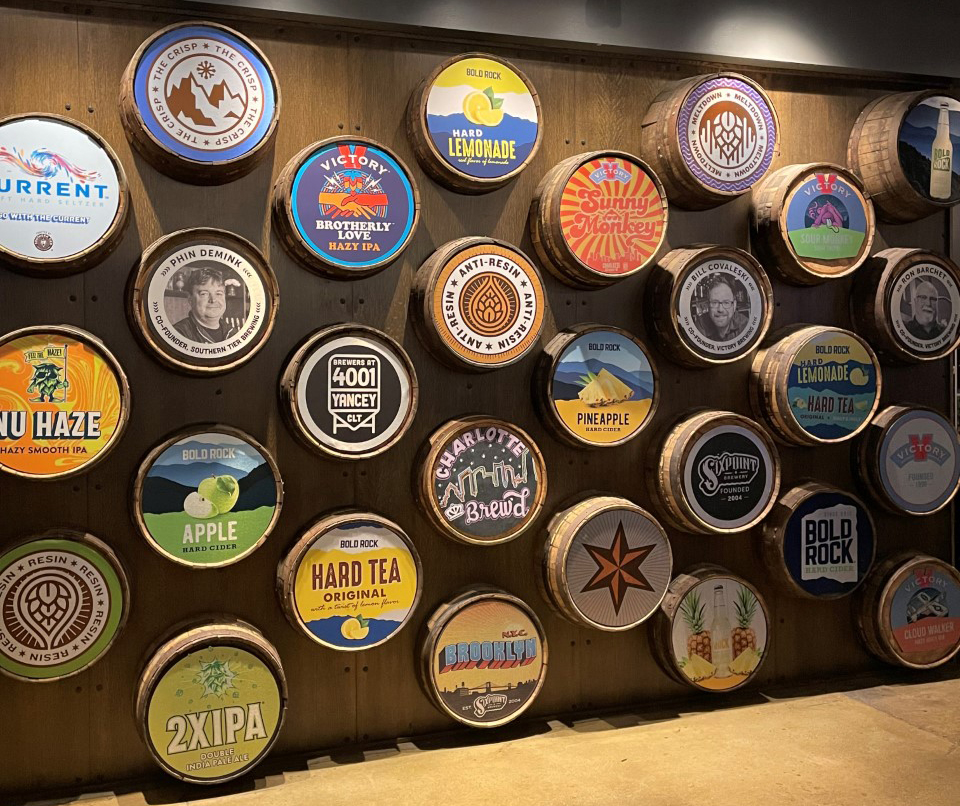 Evening events were held at the new Resident Culture Brewing Company location (beautiful new venue and event space), and the Brewers at Yancey (Sixpoint, Victory, and Southern Tier beers all on tap) where I was able to enjoy my first Victory HopDevil on draft in quite a while.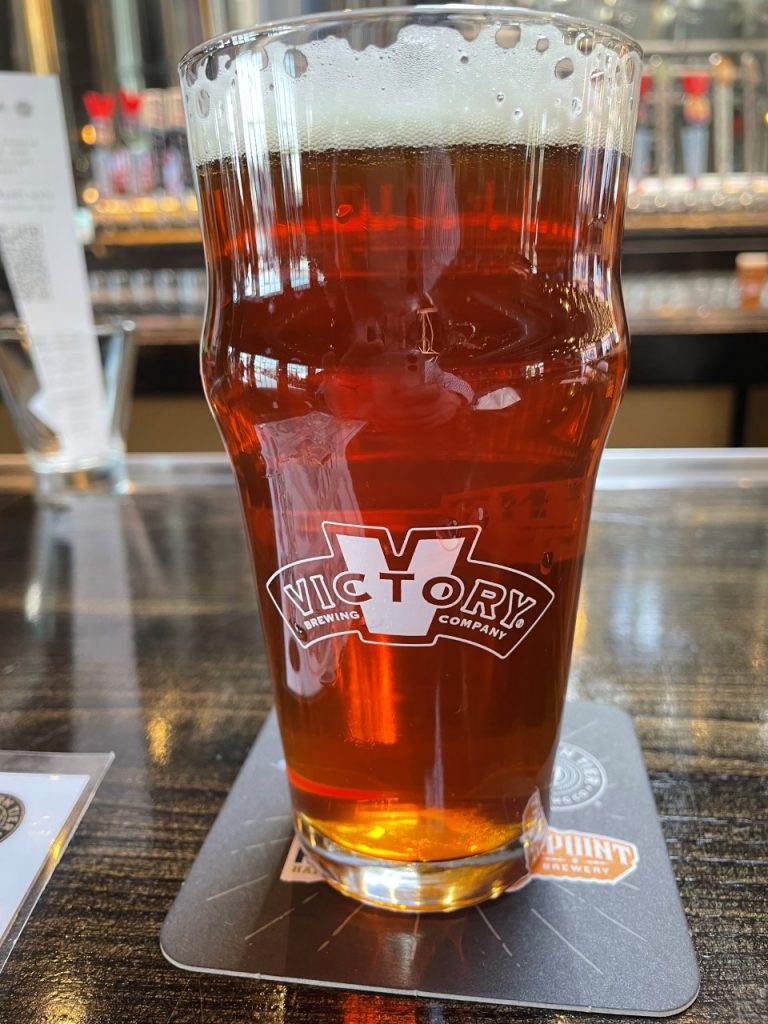 And of course, no conference would be complete without some late-night hotel lobby beers. For two nights in a row, a group of attendees came together to discuss the most pressing issues in the brewing industry over a few six-packs. In a hotel lobby. If only someone kept notes – I'm sure we solved all the industry's problems. Or at least some of them.
The first weekend trip was to Concord, NC, just a 25-minute drive from downtown Charlotte. For the first time in a while, MBAA District Carolinas held an in-person meeting at Cabarrus Brewing Company. Even better, my good friend Nolan Carpenter unveiled "Cellar Doubt," a schwarzbier that was brewed in collaboration with Radar Brewing using all Briess malts. Nolan and Aaron Wall of Radar really nailed it – a blend of toasted malt, light roast coffee, and chocolate wrapped up in a silky-smooth body. I definitely enjoyed a few of those. But I kept it in check until after I participated in a panel discussion on – what else – supply chain issues. Most of the questions revolved around freight and delivery issues. Some tips included planning for longer lead times and trying to keep more supplies on hand. The supply chain will likely continue to pose a challenge for our industry throughout 2022.
And for all you District Carolinas members – make sure to save Saturday, June 18 on your calendars. That's the date for the next District Technical Meeting at Brewery 85 in Greenville, SC.