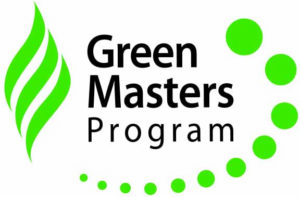 Briess was recently accepted into the Wisconsin Green Masters Program as a "Green Professional". That has a nice sound to it, but what does it mean?
First, it acknowledges the effectiveness of the Green With Briess sustainability program, because companies must demonstrate continued commitment to sustainability in the business sector in order to be accepted into the program. We formalized the Green With Briess sustainability program in 2005. Since then, initiatives we've implemented either through process changes or capital improvements are reducing energy use and emissions the equivalent of almost 10 million fewer miles being driven each year. We are proud of these accomplishments.
Second, it instantly connects us with like-minded organizations in Wisconsin. The Green Masters Program is an idea exchange for WI businesses to help each other improve their sustainability initiatives, and right now more than 165 organizations from small service businesses to large manufacturers have been accepted into the program. Green Masters is part of the Wisconsin Sustainable Business Council.
Joining Green Masters appealed to us, because we continue to integrate sustainability into our everyday operations and future goals. We'll use whatever resources are available to help further minimize the environmental impact of our operation. And we see Green Masters as a resource for ideas we maybe haven't thought about, or ways to look at operations or processes differently. We hope to learn from other Green Masters members.
Applicants to the Green Masters Program complete a survey of sustainable actions, which establishes a level of credentials upon admittance to the program. The top 20% achieve the highest "Green Master" designation, followed by Green Professional and Green Apprentice levels.