Having lived in and around the San Francisco area most of my adult life, I've dreamed of brewing a collaborative beer with an innovative local brewery that values American-grown, family-farmed barley, and adjunct grains. Along came Jaron Shepherd, Head brewer and Jason Sage, of 21st Amendment's 12bbl pub brewery in downtown San Francisco. Jaron has a deep passion for exploration and is not shy about using new ingredients, which was the impetus for us discussing building a beer using our new Blonde RoastOat® Malt.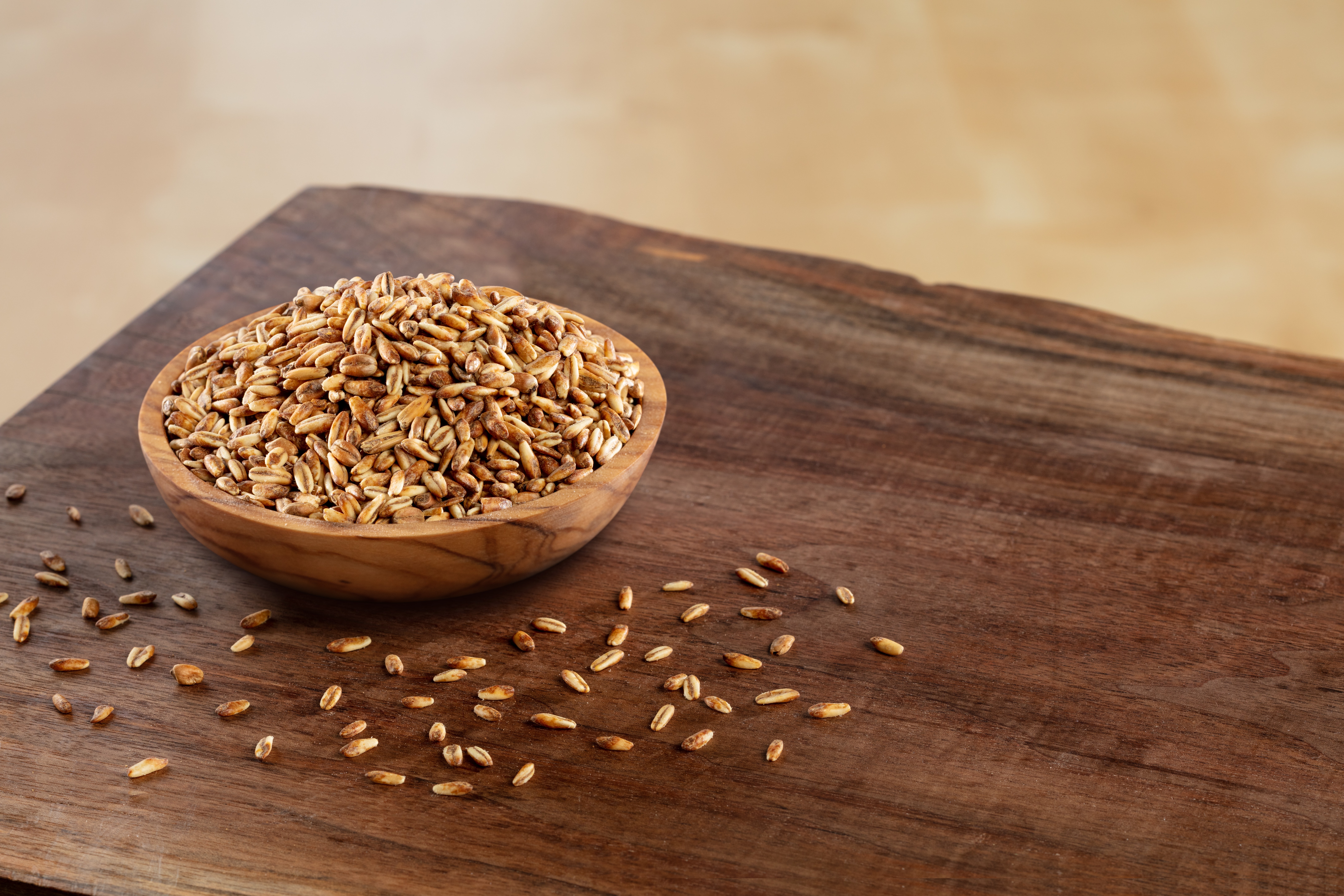 Just before Thanksgiving, Jaron gave me a call at my Stockton office with a brilliant, yet simple idea for brewing a Golden Stout — and before you know it, I found myself strapping on safety boots and wearing safety glasses for a day of brewing at the 21st Amendment Pub in downtown San Francisco.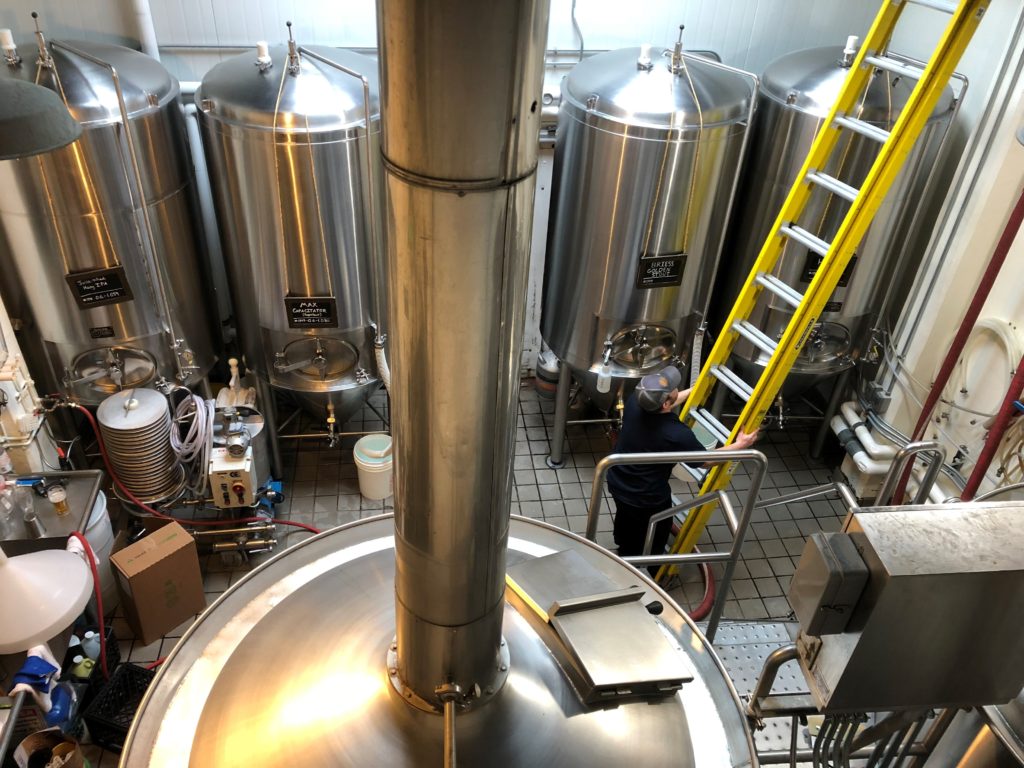 What is a Golden Stout you ask? Quite simply I describe it as a beer with a deceptive deep golden color, light coffee and chocolate notes with a smooth full mouthfeel contributed by use of a generous inclusion of oats — in our case Briess Blonde RoastOat® Malt. Mildly sweet Full Pint Malt was used for the base, and a small inclusion of Victory® Malt added light biscuit and nutty flavors. Lactose was added to contribute residual sweetness, and cold brew coffee, as well as cacao nibs, were added to contribute a traditional Stout character while still staying light in color.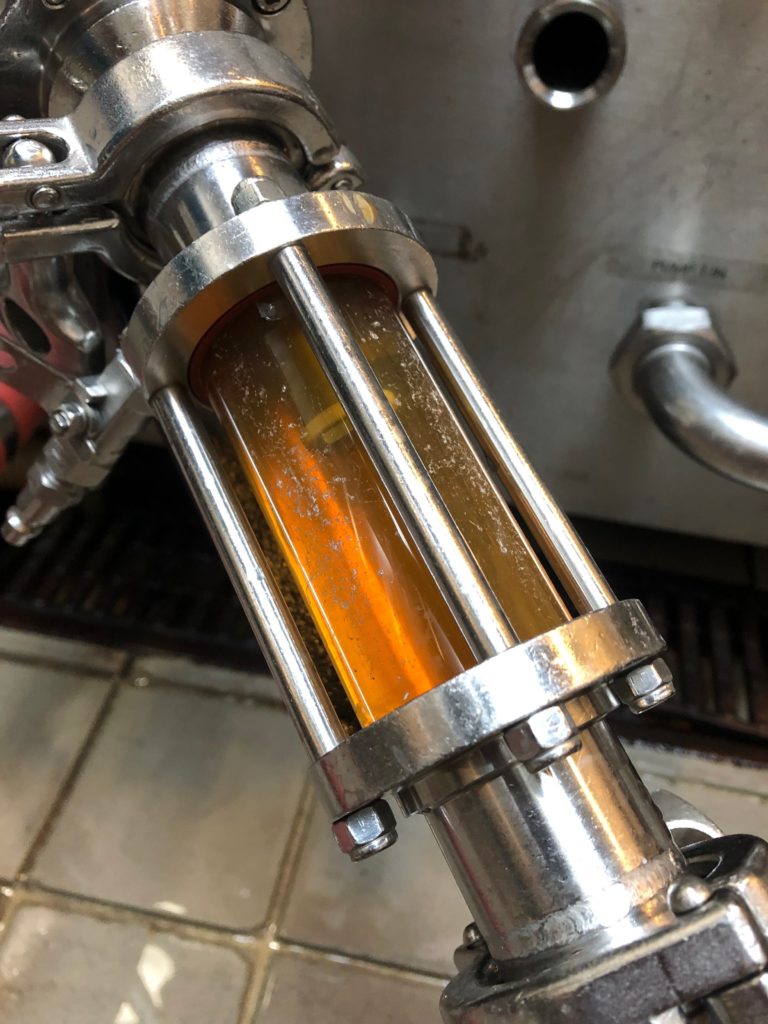 As the Brew West Division Manager at Briess, I find myself visiting a lot of automated breweries. So, was I happy to see a mostly manually operated mash vessel? You betcha, and Jaron put me to work right away by handing me a large paddle to begin mixing after mashing into their 12bbl vessel from atop the brew deck.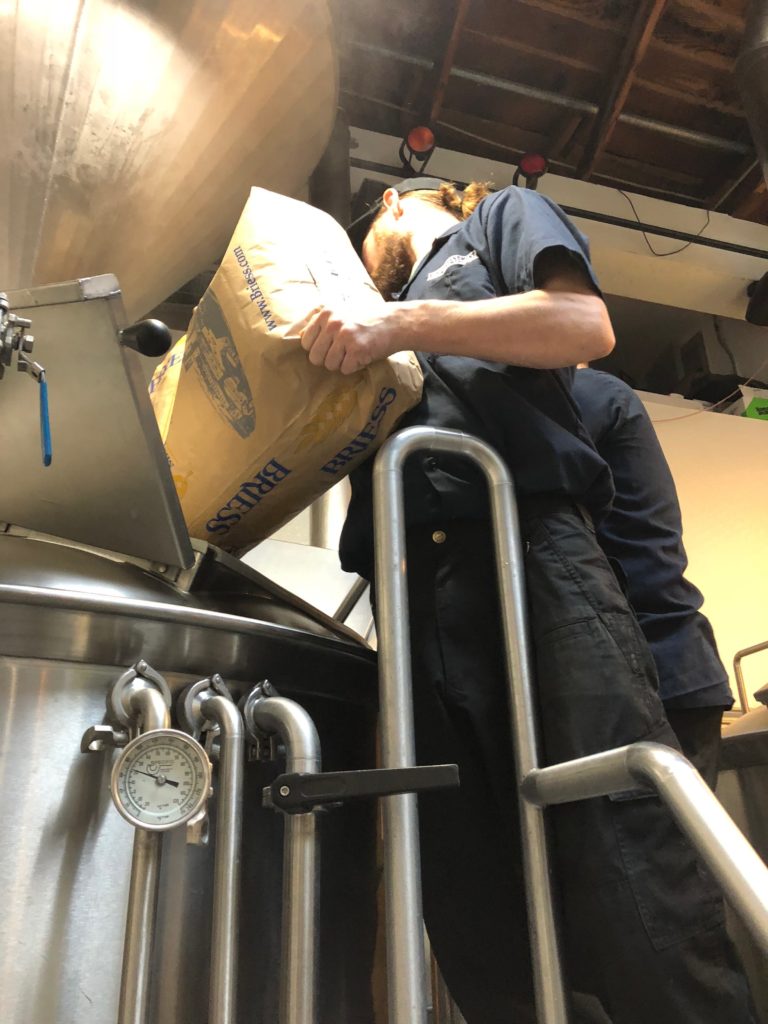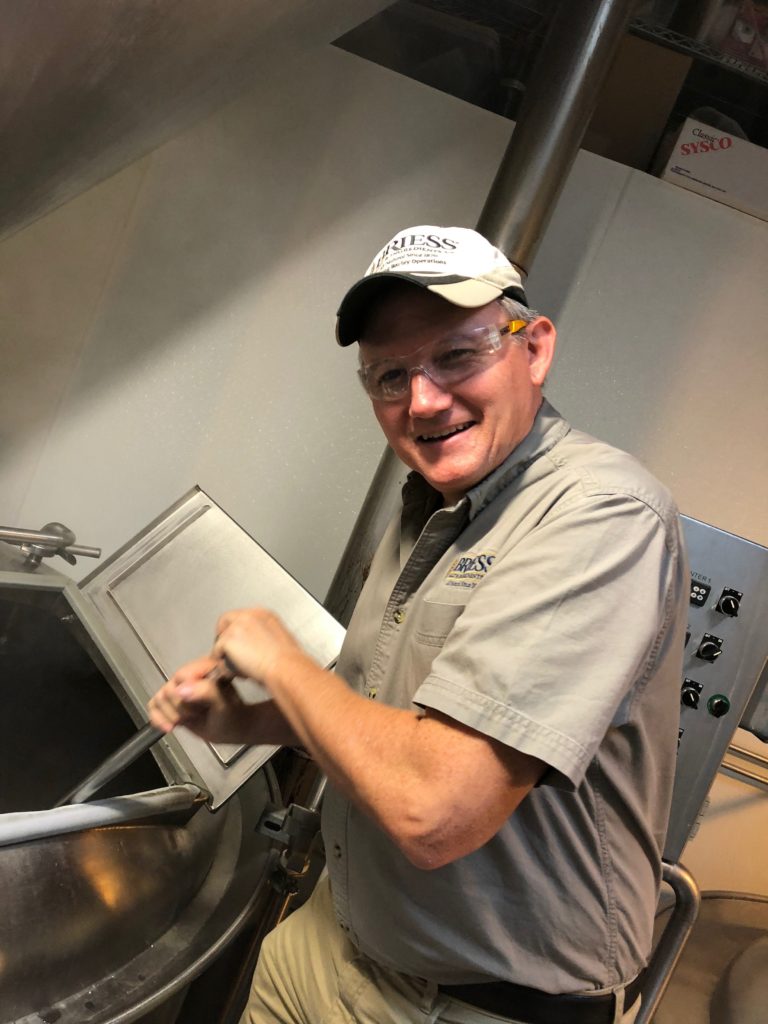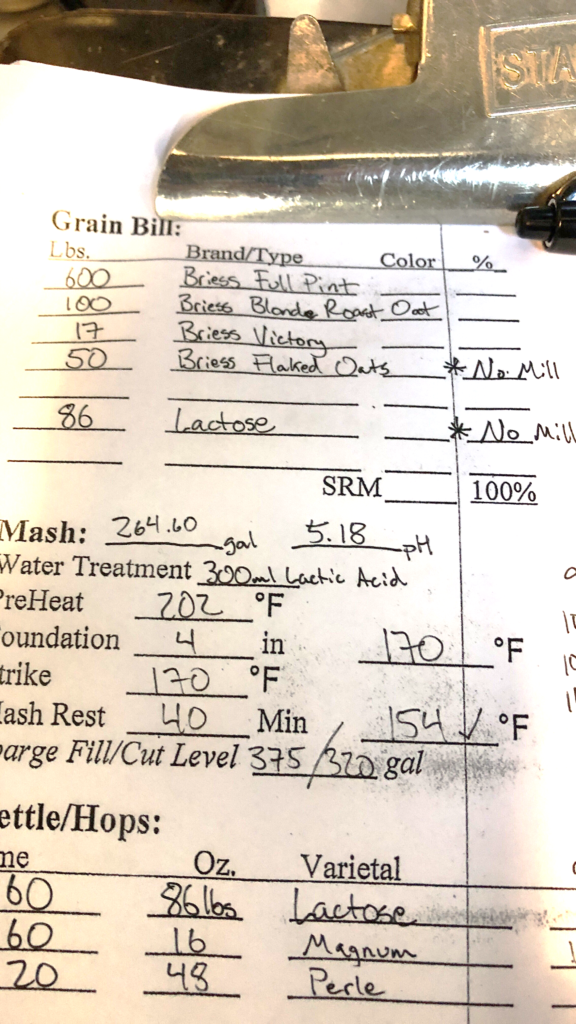 Steve and Jaron kept track of the timing of the lactose addition, and hop additions consisting of Magnum and Hallertau Mittelfrüh. I had the fun of operating a 5-gallon bucket — I think they were going easy on the newbie, but I'm not complaining — and enjoying the view and amazing aroma from the brew deck. The extract level using Full Pint Malt was about 1.3 Plato — higher than we planned at 460 gallons into the fermenter, but we were very happy with the Full Pint and cookie aroma from the Blonde RoastOat® Malt emerging from the steaming Mash.
Finally, after racking/transferring the wort into the fermenter, the time to clean up arrived. While I am sure some brewers dread this part of their shift, the flavor and aroma of the Blonde RoastOat® Malt made the cleanout and transfer of grain a most pleasant experience.
Jaron Shepherd and Randy Griggs, Marketing Manager, will host our Collaboration Kick-Off Night at 21st Amendment's San Leandro Tap Room and Production facility on January 18. I personally look forward to trying this Briess Golden Stout on Nitro and I hope you can join us and the 21st Amendment Brewing Team. Thanks to Shaun O'Sullivan and Jaron Shepherd for partnering with Briess Malt and our Family Farmers!