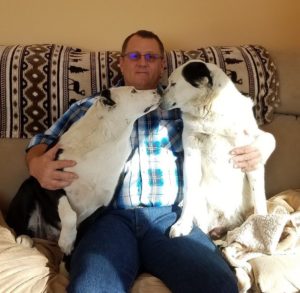 We would like to give a special welcome to Jess Hoferer who has joined the 2018 Briess Growers Advisory Committee.
Jess is a third-generation Montana farmer, who, along with his brother Melvin, and son Tyrel, farm in the Clarks Fork River Valley near Silesia, MT. His grandfather first began farming in this area in 1947, and through the generations, the farming and ranching operation has continued to expand.
He and his family first began raising malting barley in the late 60's for Schlitz, and later progressed to growing for Denver Bell, Budweiser and finally Briess. They also produce corn, soybeans, alfalfa and run a herd of Black Angus cattle.
Jess has been married to his wife, Cristine, for 32 years. After serving his community for nearly 30 years, he retired from the Joliet Volunteer Fire Department and EMS.
Jess's agricultural roots run deep, and throughout his time on the farm, he has strived to not only uphold what his grandfather started, but to continue advancing the family farm to match the ever-changing ag industry. To this end, he is looking forward to serving on the Briess Grower Advisory Committee.