Friday July 19, 2019. That was the day we spent in the Wisconsin Northwoods for a birthday surprise my wife planned for me. What a day it ended up being. Unusually thick fog on our morning drive from the Harrison Hills to Minocqua faded fast into temperatures nearing 100° with equally high humidity. The blazing heat led into an evening with Severe Thunderstorms that produced straight line winds reaching 70 MPH, roads impassable with downed trees, our electricity being out nearly 8 hours, and time spent in the basement during the high winds.
But — this is Wisconsin, the weather isn't going to be what made the day memorable. My surprise birthday gift of being able to shadow the folks at Northern Waters Distillery will be!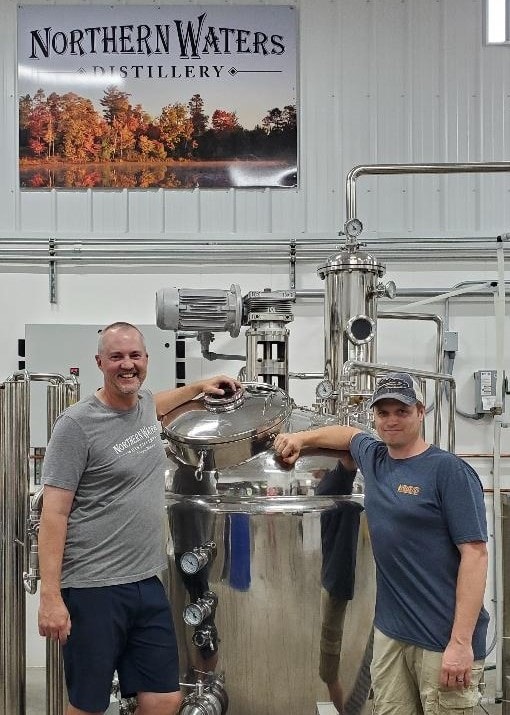 It's always special being onsite seeing our products added into formulations, but what's even more special is to see a team like the one from Northern Waters Distillery using our products. Having tagged along the whole day in their new facility, it's clear this isn't their job. It's their passion.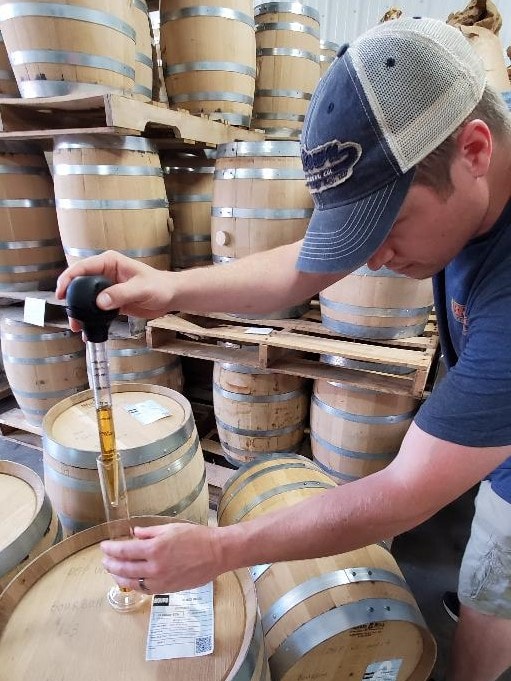 They took the time to explain everything that was happening during a typical day. Whether it was temperature ranges while distilling vodka, testing alcohol levels in spirits, analytical differences between flavored and unflavored products, or adding ingredients during a mash. We did some sampling (yay!), transferred a mash, filtered some vodka, and stood in awe of the crazy bubbling action of an experimental corn mash that Peter dreamed up. It was also very clear to me that sustainability is a serious consideration in all the things they do.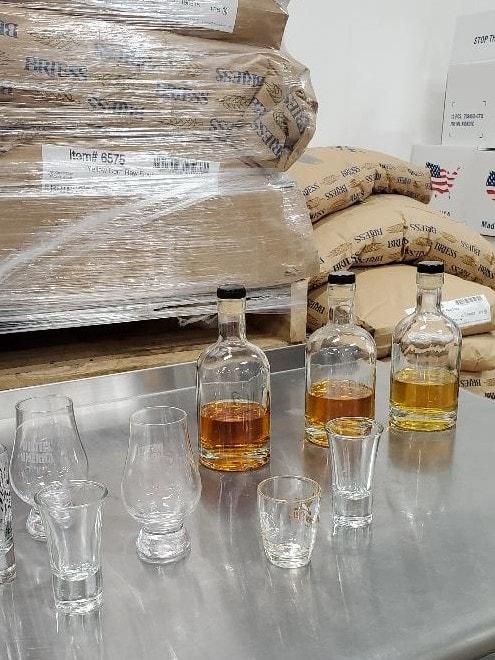 We finished our day with a little seat time at the bar getting familiar with their finished products and concoctions. Hint — good luck finding one that isn't out of this world. Try the Sludge!
This experience was unforgettable from start to finish, please be sure to visit when you get into Northern Wisconsin. A big thanks is in order for the WHOLE team at Northern Waters, along with my wonderful wife for setting up this trip.
Cheers!