Recently I was down in Olympia, WA., to attend the Cascadia Grains Conference and took a detour over to the old abandoned Olympia Brewing Company in Tumwater, WA. Oly, as we call it out here in the Pacific NW, originally opened in 1896 as Capital Brewing Company by founder Leopold F. Schmidt whose idea of brewing was "Quality First – Quantity Next." Capital Brewing Company changed its name in 1902 to Olympia Brewing Company and started using their iconic phrase "It's the Water" before the brewery closed in 2003.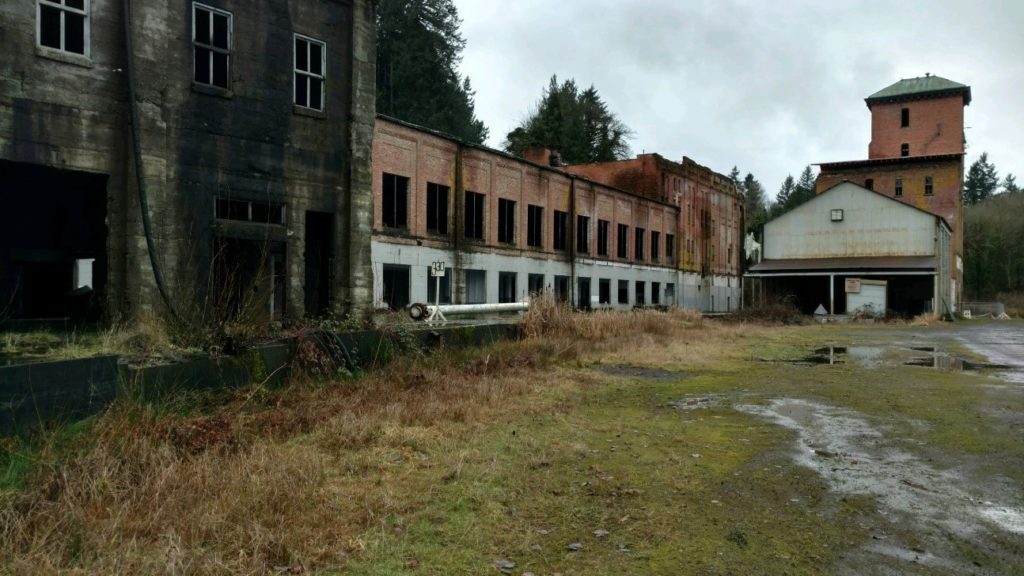 Oly peaked in the mid-70's after going nationwide as a lower priced lager before falling on hard times—over 4 million barrels of annual production—and as a national brand they even had Evil Knievel as a spokesperson! G. Heilman Brewing Company was the first of several larger conglomerate brewers to purchase Olympia before finally landing under the virtual brewer Pabst Brewing Company umbrella. Today Oly is still available but is being brewed under contract by MillerCoors in Irwindale, CA.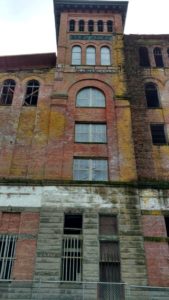 The Olympia Brewing property is privately-owned now and the current owner donated the brewhouse tower building to the city of Tumwater as they are trying to gather steam (pun intended) in order to restore it with hopes of small craft breweries, distilleries, artist, and community market might move in to revitalize this great property right on the Deschutes River.  You can find more information on saving the brewhouse here. And if you're interested in current Olympia owners Pabst Brewing Company you can check out the blog I did on Fredrick Pabst.