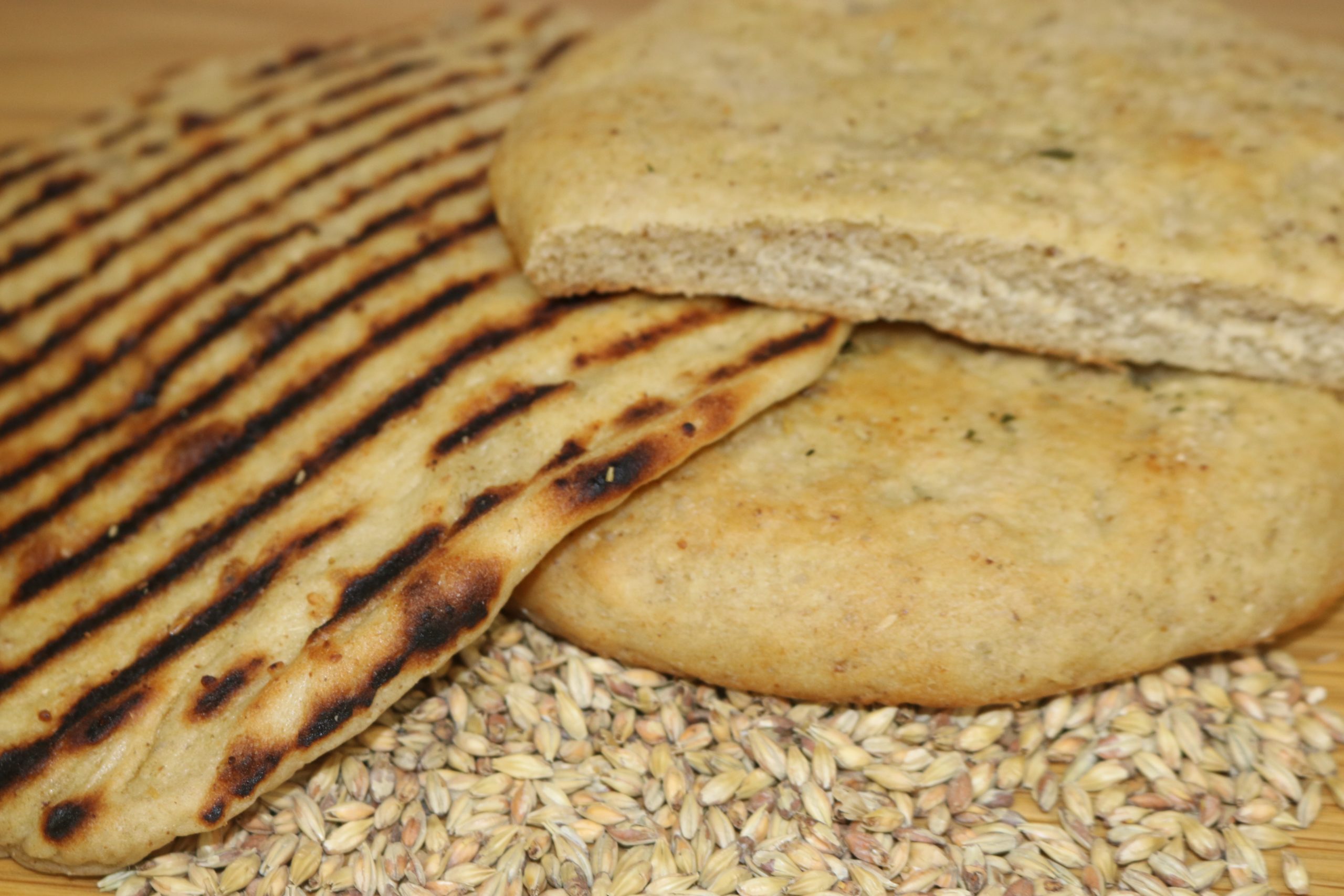 Grill it or bake it, this recipe will be a sure way to kick off your Labor Day party to a tasty start.  Flatbread is one of the oldest and easiest breads to make. There are four basic ingredients flour, salt, yeast, and water, but when you add malt, you will create a phenomenal bread with outstanding taste and aroma.
Aromatic Munich Malt 20L is one of Briess' specialty malts that carries a rich subtle malt aroma and slightly sweet, intense malt flavor. When cooking the aroma fills the air and will make your mouth water.
Ingredients
3 cups (420 grams) Bread Flour
½ cup (50 grams) Briess Aromatic Munich Malt 20L (milled*)
1 teaspoon (3.5 grams) kosher salt
1 ¼ cups (293 grams) warm (90°F – 110°F) Water
¼ cup (44grams) extra-virgin olive oil
Toppings: olive oil, sea salt, rosemary
*Mill whole kernel malt with a coffee mill until a fine flour
Method
In a large mixing bowl, whisk together flour and salt,
add yeast and mix well.
Make a well in center of flour mixture and add water and olive oil.
Stir with wooden spoon until all flour is moistened.
Turn onto a lightly floured board and knead until a smooth,
slightly sticky ball for 6-8 minutes.

Or, do what I do, and put on the dough hook on your stand mixer
and stir on low for 4 minutes.

Place dough ball into a lightly oiled container and cover.
Let rise until double for about 1 hour.
Preheat grill or grill pan until it is smoking hot.

If you preferred baking, preheat oven to 450°F.

Will preheating, punch down dough and divide into four pieces.
Holding dough on edges gently stretch dough until desired thickness.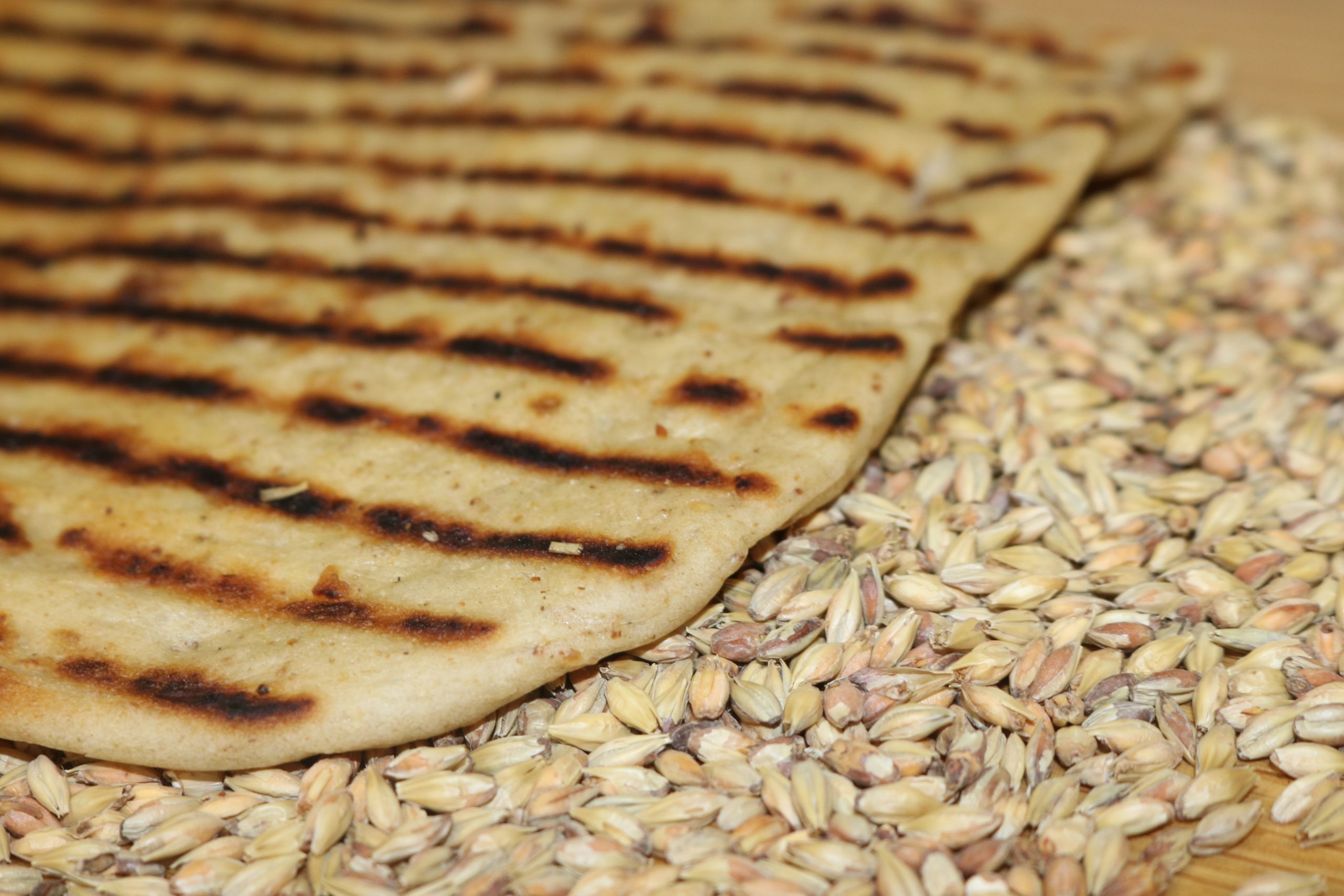 For Grilling: Lightly oil both sides with olive oil and place directly on hot grill. Cook until golden brown with nice grill marks, 3 – 4 minutes per side. Drizzle lightly with olive oil and salt if desired.
For Baking: Lightly oil cooking sheet pan place dough on and dimple top with fingertips.  Drizzle oil and favorite toppings, sea salt, rosemary, etc.  Bake for 10 minutes and cool on a baking rack.
Serve alone or with your favorite picnic salad, spread, or dip.
Enjoy!
Happy Labor Day and Happy Baking!
-Judie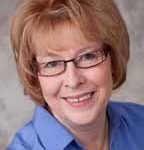 Additional Serving Ideas