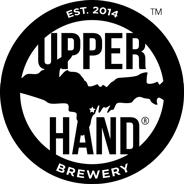 I recently had the opportunity to visit Upper Hand Brewery in Escanaba, MI. When I arrived, I was greeted with large equipment moving mounds of dirt around the brewery.  A new silo was waiting to be installed next to the existing silo. This expansion to Upper Hand Brewery will add more than 5,400 square feet to the current facility along with an additional 2,780 square footage of outdoor storage.
They have been brewing here since September of last year, and  broke ground on this expansion project this July. The project will include a second whirlpool, improved yeast handling equipment and an additional grain silo along with modified grain handling equipment. It will also host upgrades to their hot water production, and glycol chilling systems.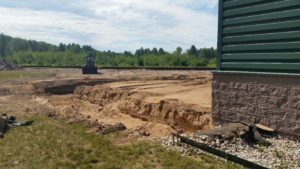 It is always exciting to hear and see expansion  stories in the craft beer industry, as it's another sign things are thriving for us. With Upper Hand's new facilities and equipment, it will triple their annual capacity from 5,000 barrels to 15,000 barrels (WAY TO GO!).  I am looking forward to returning to Upper Hand to see their completed facilities and what exciting things they are brewing next.