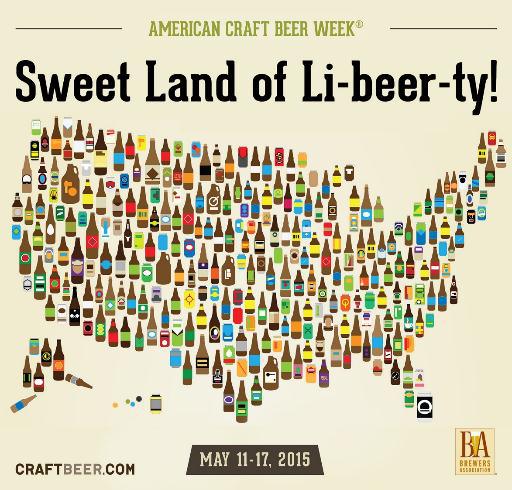 This May 11th through the 17th, as a craft brewer, I'm sure you've taken some time to plan some special tappings, beers, events, dinners, and parties.  This is a week to give thanks to your fans- without them, the best beers in the world are never made, shared, and drank.
You do what you love—you brew beer, and you get to share it with everyone. As early as 20 years ago, this was an insurmountable challenge. Numerous breweries have exited the scene with little help, subpar beer, marketing, and lack of sales over the next decade- the microbreweries that honed their craft and spread good beer, blossomed and boomed.  Why?  Because America asked for good beer, you brewed it, and the fans followed.  That's why we're here, and that's why you're here.
The beer lover is our guide through industry growth. As long as you make good beer, they'll be there for you, telling you what they want, and love, and want more of. So go out of your way to thank your fans this American Craft Beer Week. Shake hands, brew a special batch, throw them a party. They're YOUR fans, they love YOUR beer. Without them, you wouldn't be brewing.
I'm a fan of craft beer, I always will be. So, truly, thanks to all of you brewers out there, without you we don't get to see barley become beautiful beer.
Cheers to #ACBW and to craft beer lovers everywhere! Thanks for sharing your love of beer with us!
American Craft Beer Week 2015
When – May 11th – May 17th
Where – Everywhere. Check your local craft bar or brewery for events during the week.
Official News & Events – http://www.craftbeer.com/news-and-events/american-craft-beer-week/acbw-news
Facebook – https://www.facebook.com/AmericanCraftBeerWeek?fref=ts
Twitter – https://twitter.com/craftbeerdotcom