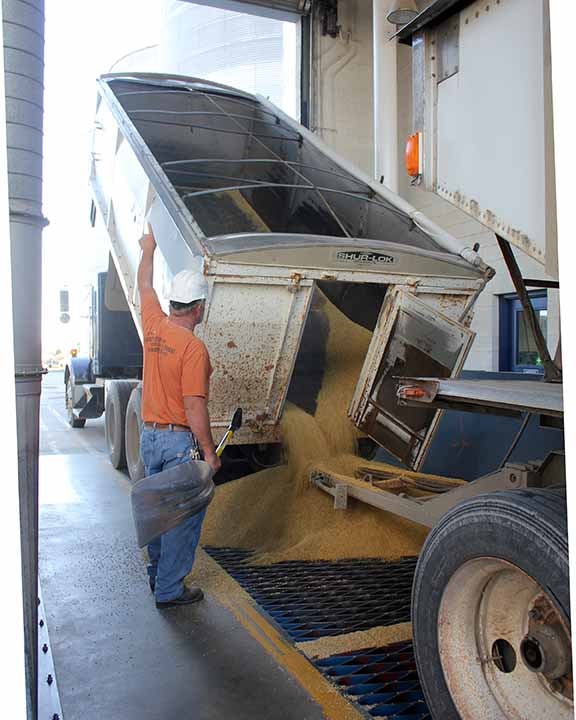 For Briess barley growers and the Ralston Elevator staff alike, the end of July is super hectic. It's smack dab in the middle of barley harvest, and trucks are literally lined up from dawn to dusk dumping loads of freshly harvested Copeland, Conrad, and other barley varieties at the elevator.
At the same time, popular annual Junior Livestock Sales are taking place at county fairs throughout the region — including the Carbon County Jr Livestock Sale in Red Lodge, MT, and the Park County Jr Livestock Sale in Powell, WY. Many growers have children who raised animals for sale, and it's an event they won't miss. We won't either. It's a Ralston Elevator tradition to support these youth and ag training programs, and Briess continued it again this year by successfully bidding on lambs raised by the children of two growers.
These young farmers typically earmark proceeds of the sale for college or to purchase more animals. We wish all these youth the best of luck as they pursue careers in agriculture, and prepare to continue their family farming tradition!