This year at CBC we are excited to have three beers on tap at the Briess/YCH-Hops Beer Station #2107 that are malt forward beers that highlight our two newly released malts, Synergy Select Pilsen Malt and Carapils® Copper Malt.
The Brewer's Art out of Baltimore, MD, created a Bighorn Blonde Bock. This delightful Bock includes a grist bill that is 87% Briess Synergy Select Pilsen Malt, 8% Briess Carapils® Malt and 5% Briess Caramel Malt 20L. It is well-balanced, making it a very sippable beer.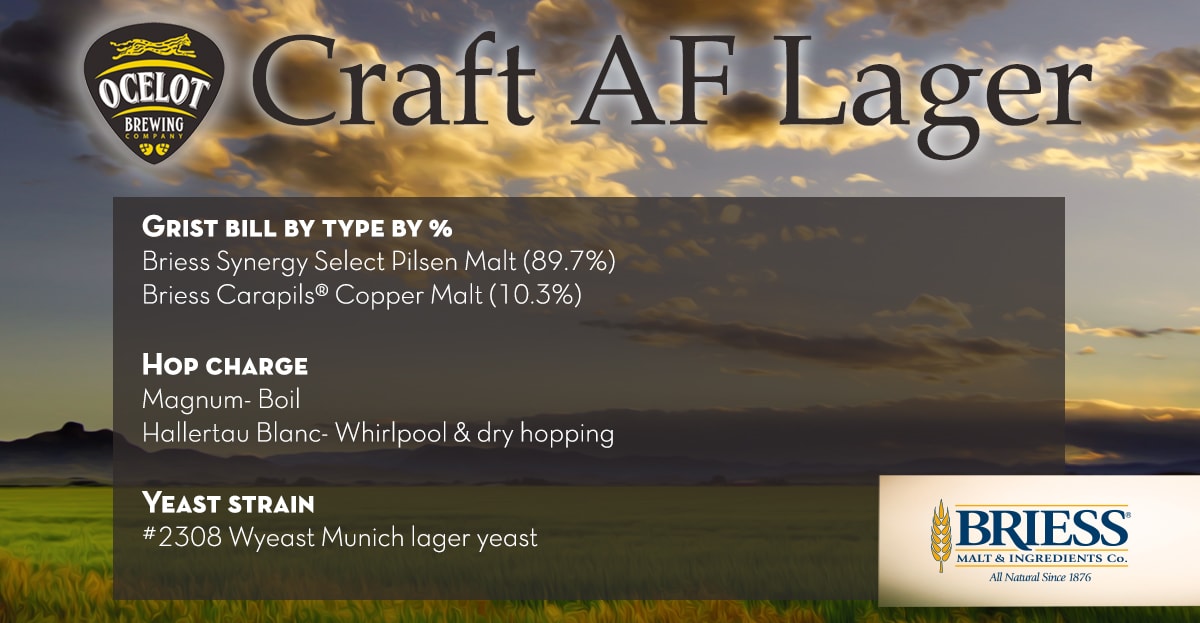 From Dulles, VA, Ocelot Brewing Company created a simple, but mouth pleasing lager with a 90-10 blend of Synergy Select Pilsen Malt and Carapils® Copper Malt. A smooth drinking beer, this elegantly shows how well these two malts play together.
Franklin's Restaurant, Brewery, and General Store from Hyattsville, MD, focused on Briess Carapils® Copper Malt with a 25% addition of the new malt in their grist bill. The remaining bill consisted of Briess' classic 2-row Brewers Malt. Dubbed "Chester's Copperpot," this brew brings to life the "copperpot" hues and hints sweet, malty, toasted flavors of Carapils® Copper Malt. It is a great illustration of how this unique dextrine-style malt adds body, foam retention, beer stability, while also adding graham cracker and candy-like notes and copper to red hues.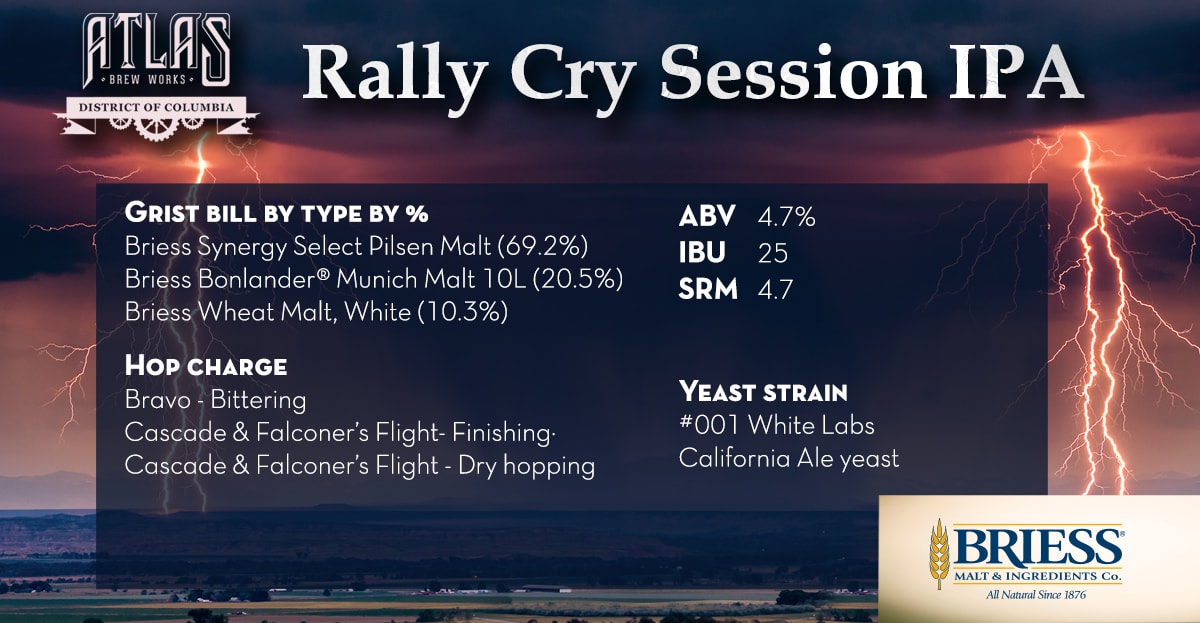 In addition to the tree featured beers on tap, Atlas Brew Works from Washington, D.C., has partnered with DC Brau and REI in the creation of Rally Cry, a Session IPA which will be available in cans at the Briess/YCH-Hops Beer station. This includes a Briess grist bill of Synergy Select Pilsen Malt, Bonlander® Munich Malt 10L and White Wheat Malt. This is a sensational, mouth-watering malt-forward Session IPA that harmonizes the hops and malts. This collaboration brew came together for the CBC after party being hosted by REI and Atlas Brew Works on Tuesday night.
Join them at the REI flagship store starting at 5:30 pm for the debut of a Rally Cry, a collaboration Session IPA from Atlas Brew Works, DC Brau and REI that benefits the Washington Area Bicycle Association. Attendees will receive two complimentary beers (while supplies last) and are invited to tour REI's newest flagship store in the historic Uline Arena building. REI staff will be on hand demonstrating skills to help you become a better cyclist.