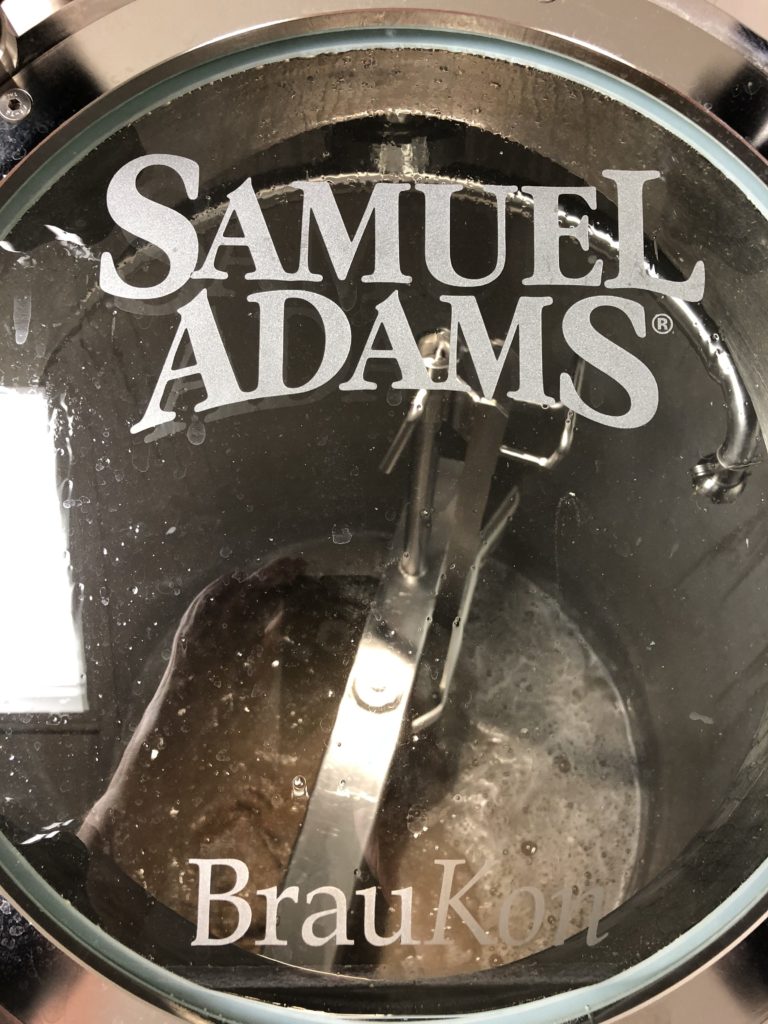 I've always had a soft spot in my heart for the Sam Adams brewery in the Jamaica Plain section of Boston. Back when I was a fledgling homebrewer living in Boston, the homebrew club that I was a part of (shout out to the Boston Wort Processors!) had an annual meeting there. The folks at the brewery would open the taps for us and let us drink beers that were not in circulation anywhere but the brewery. For a homebrewer, that was pretty awesome.
Now, as the Brew East Division Manager for Briess, I've gotten to know the team at the Boston brewery very well. When my good friend Eryn Bottens mentioned doing a malted milk ball beer, I was in. Luckily, we also had a new malt in research and development as well. So, we planned two back-to-back brew days – the malted milk ball beer on the ten-barrel system and the R&D beer on the three-hectoliter nanosystem. I even convinced the folks in Chilton to send Dan "Smooth Sparge" Bies from our Technical Services Department on the road with me for the brews. Dan and I are sort of the Odd Couple on the road. He's extremely smart and really thinks things through. I just like to drink beer and crack bad jokes.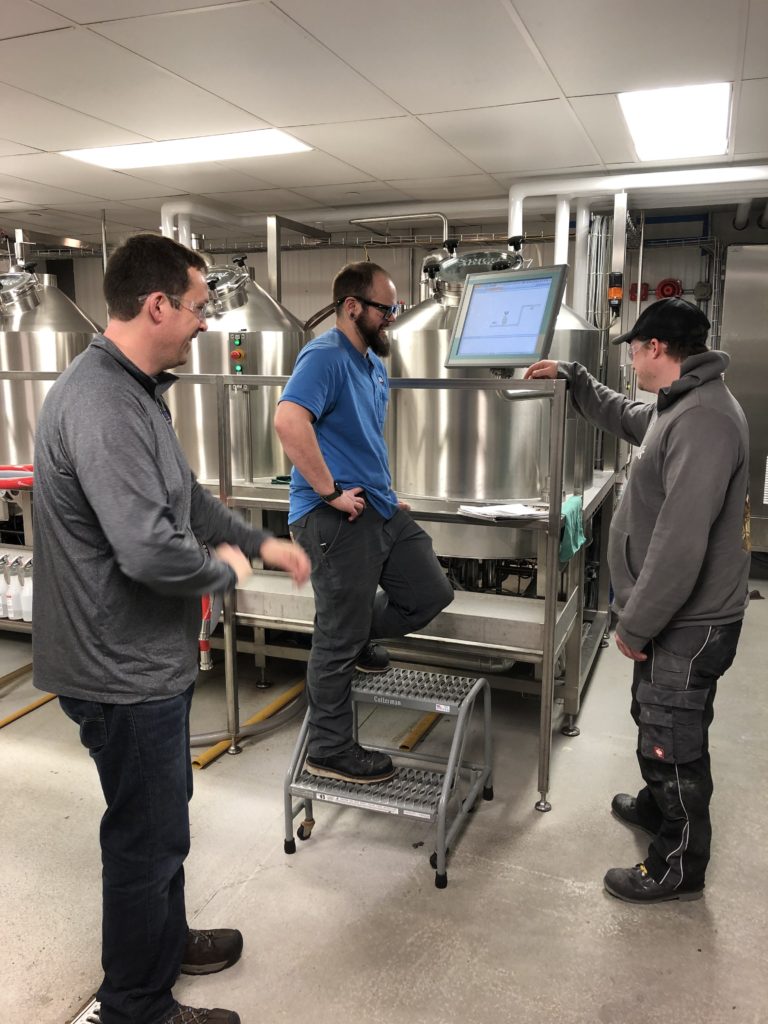 The first day found us paired up with Dean Gianocostas for the malted milk ball beer. Did we use malted milk balls? No, that would be crazy. But we did use a bag of Briess malted milk powder, which we added at knockout. Time for a quick aside – our malted milk powder, which is used in the famous Briess Malted Milk Balls, is generally used by customers of ours in the Food industry. Not generally a popular item in brewing. We make it by blending whole milk in with a wort coming off our 500-bbl brewhouse in our extract plant (You didn't know we had a 500 bbl brewhouse? Then you should really check out our Malt & Brew Workshop in August). It then goes through our evaporators and spray dryers. Bottom line – we use whole milk in the process.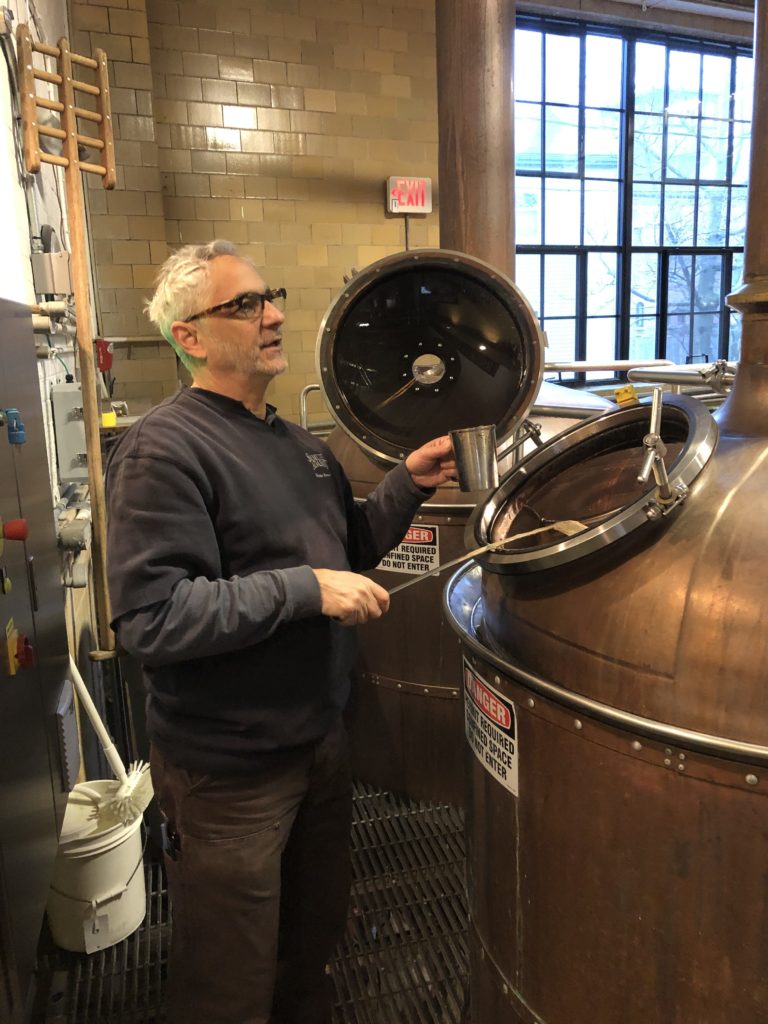 All went well with the Malted Milk Ball Stout. Having never used the malted milk powder before, we decided to add it on the hot side. It did clump up a little bit in the whirlpool. I think if I had to do it over again, I would probably make a slurry with it prior to adding it. That would likely help it get into solution a little better. Danny Smooth Sparge thinks that using hot water and a high shear mixer might do the trick. Or perhaps a Venturi pump. We did taste the wort right out of the fermentor and there was plenty of malted milk flavor and aroma.
That evening Smooth Sparge and I went out bowling with the Sam Adams brew crew. But not with the large bowling balls that Smooth Sparge grew up within Wisconsin. No, this was Massachusetts-style Candlepin bowling. Three small balls – about the size of a softball – that you roll down the lane at ten relatively straight pins. And the pins that are knocked down are not picked up – you "leave the wood." Just Google it. And Smooth Sparge was terrible. I have video to prove it. It was a fun night.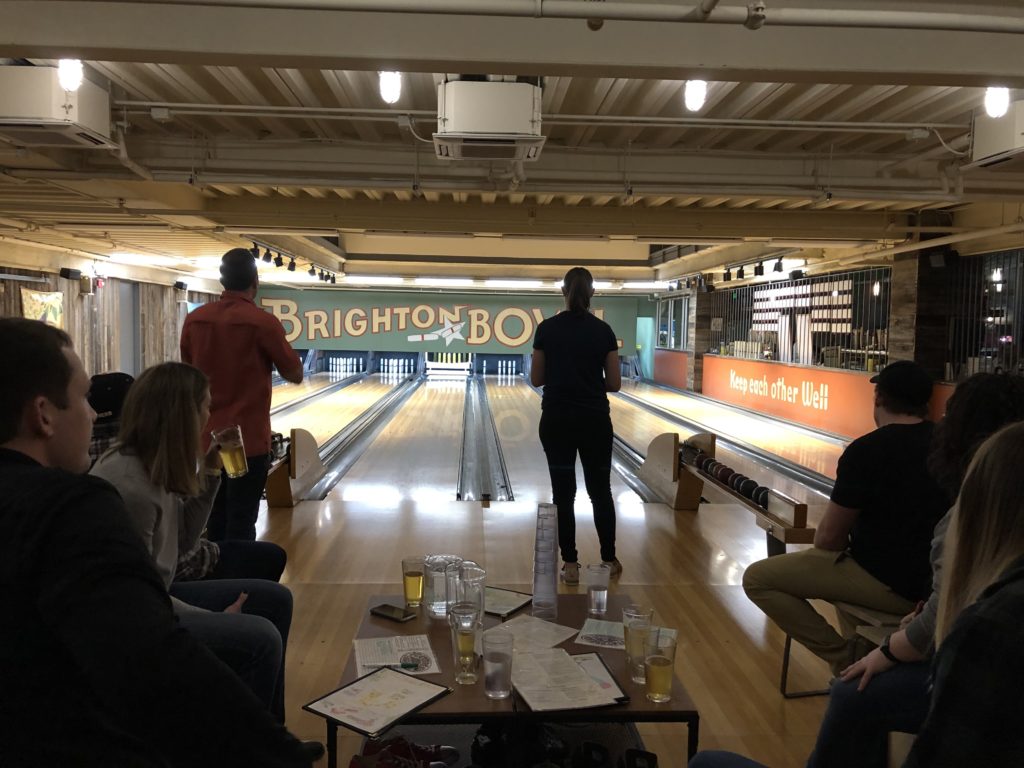 The next day, we were in the smaller pilot nano-brewery with Bob Proffitt. I wish I could tell you more about this brew session, but the Briess Technical Team has sworn me to secrecy. I'll just say that our new R&D malt worked very smoothly in the three-hectoliter system. We're pretty excited about this one. I'm anxiously awaiting some of the data and sensory from Eryn and his crew. You'll probably be hearing about this malt soon, maybe at the Craft Brewers Conference. Just stayed tuned. Or just get a few beers in me and I'm likely to blabber about it. But then you also have to listen to all my bad jokes. Your call.