It was awesome to experience the energy at CBC 2022 in Minneapolis! As always, the BA did an excellent job hosting the event and providing connections and content for craft brewers.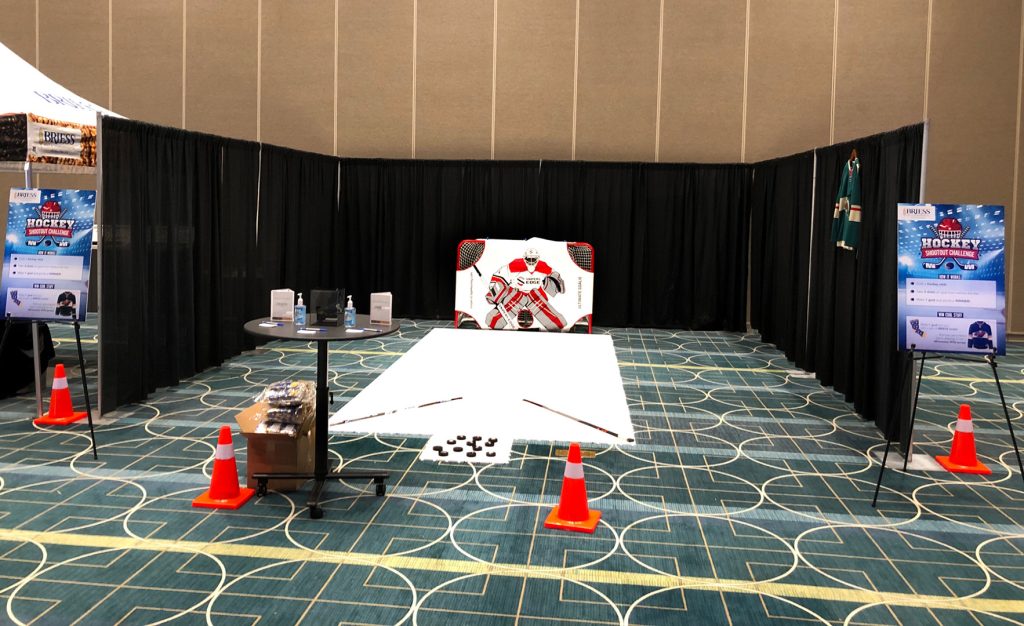 To kick off the conference, Monday's Opening Reception featured the Hockey Shootout Challenge from Briess. Participants had a chance to shoot pucks past the goalie to win prizes. Whether participants played hockey in high school or were holding a hockey stick for the first time, everyone enjoyed the experience, and most won a pair of Briess' beer socks by scoring goals. The Grand Prize of a Minnesota Wild hockey jersey was won by Kevin Callaway from Grand Canyon Brewing + Distillery, with locations in Williams, Flagstaff, and Page, Arizona. ­The brewery was founded in 2007 by Navy veteran John Peasley and expanded into spirits in 2017.
Hockey Shootout Challenge winner Kevin Callaway from Grand Canyon Brewery + Distilling
Hockey Shootout Challenge participants at the CBC Opening Reception
New at our booth this year were two couples who grow barley for Briess in the Bighorn Basin, which is spread across portions of Wyoming and Montana. Gary & Sue Broyles and Jess & Cristine Hoferer both raise barley in southern Montana and are an important part of our grower community, which includes 300 farms. They were joined by Briess' Wyoming Grower Relationship Manager Judy Gillett. Almost all the 2022 barley crop has been planted. The vast majority of Briess' growers are floodwater irrigated, so we are confident in a successful season.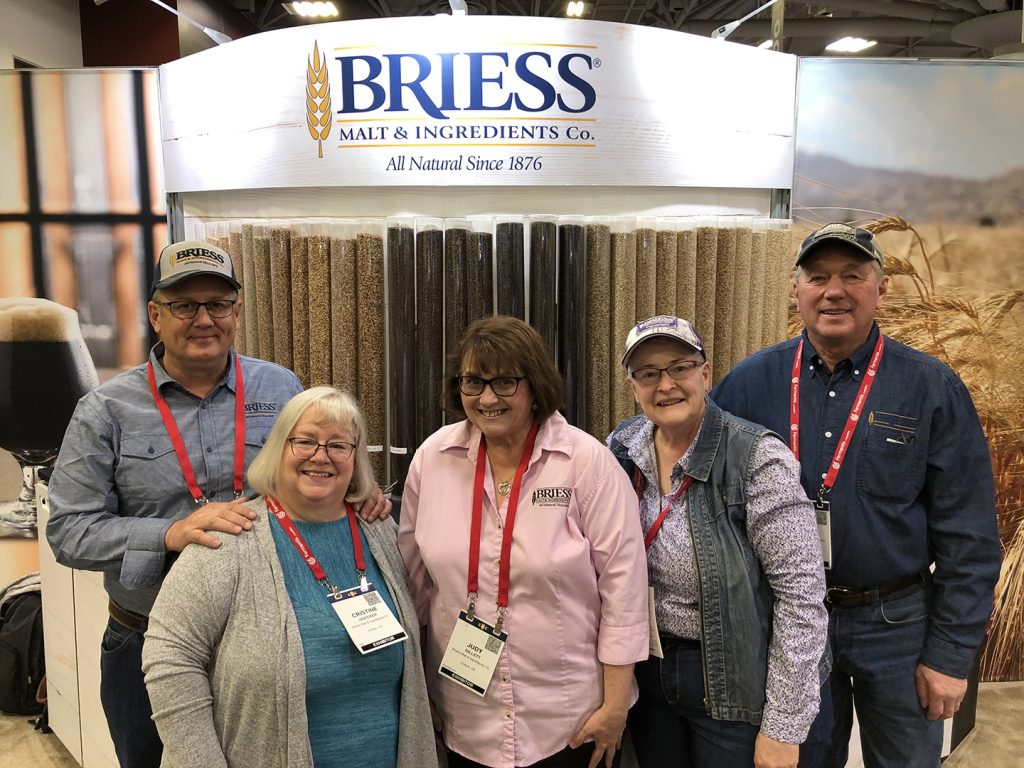 Briess barley growers (from left to right): Jess Hoferer, Cristine Hoferer, Judy Gillett, Sue Broyles, Gary Broyles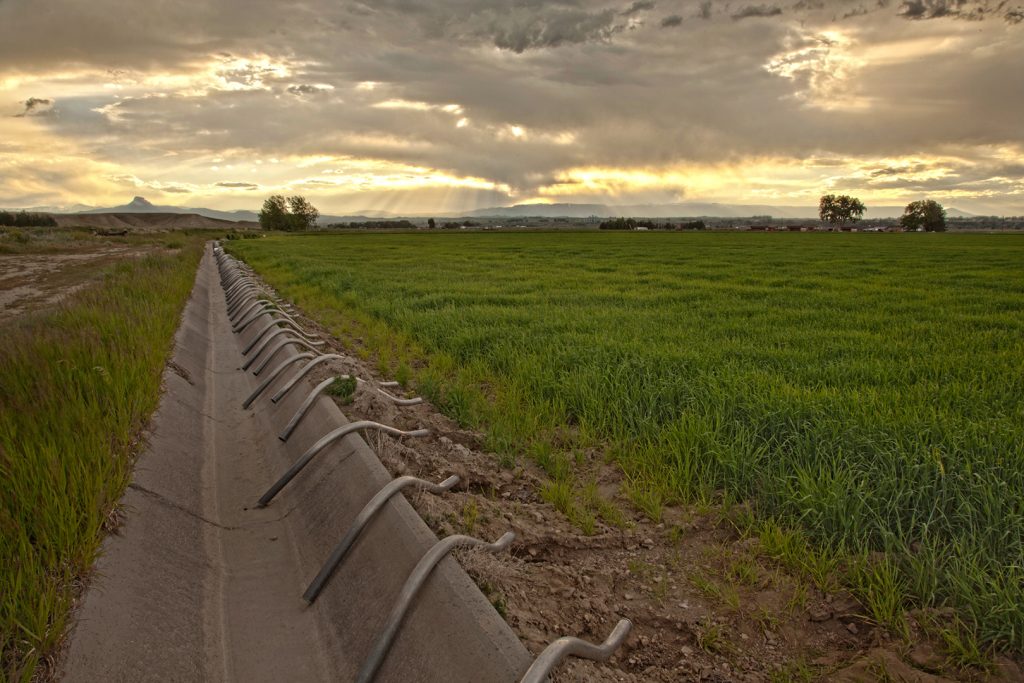 2022 barley crop is beginning to emerge in the Bighorn Basin of WY/MT
After closing the books on CBC 2022, we look forward to writing the next chapter in Nashville next May.
Cheers!