Briess has a longstanding company history of trailblazing the path to creating high-quality, unique specialty malts that meet a wide range of brewing, distilling, and food applications. This 145-year history has made us who we are today, the Original American Craft Maltster. Part of that path to success has been and continues to be utilizing our malting expertise from our well-experienced and highly knowledgeable team.
An exciting change for reinforcing Briess as a market leader in Malting Process and Technology is the creation of the Center of Malting Excellence. The Center of Malting Excellence is a team of dedicated individuals with a primary focus on Malting as a functional area, and its role across other areas of our business. As with many other companies that establish centers of excellence, the goal of our team is to lead the way in exploring and adopting new Malting technology tools, techniques, or practices. Our key focus areas include:
Developmental Planning for Malting Raw Materials
Recipe Improvement and Development
Malting Technical Support and Education
Establishing and Promoting Standards and Best Practices within Malting Processes
All these functions will elevate us to new levels of industry leadership and promote Continuous Improvement in products and processes across Briess Divisions. Our team works closely with the Briess Technical Services Group as well, sharing knowledge and resources to ensure success in various projects or problem-solving needs.
Other than our talented team members, there are other important resources that we utilize in various projects to evaluate process changes, raw material changes, and malting capabilities. These tools help give us a glimpse into what we need to change, evaluate next, or eliminate when looking to change a recipe, purchase a different raw material, or determine what potential exists.
Our automated Micro Malting Machine has allowed us to do higher volume evaluations and provided additional levels of control that more closely mimic full-scale malt production. The machine is set up with an SG (Steep-Germination) Unit, and Kilning Unit.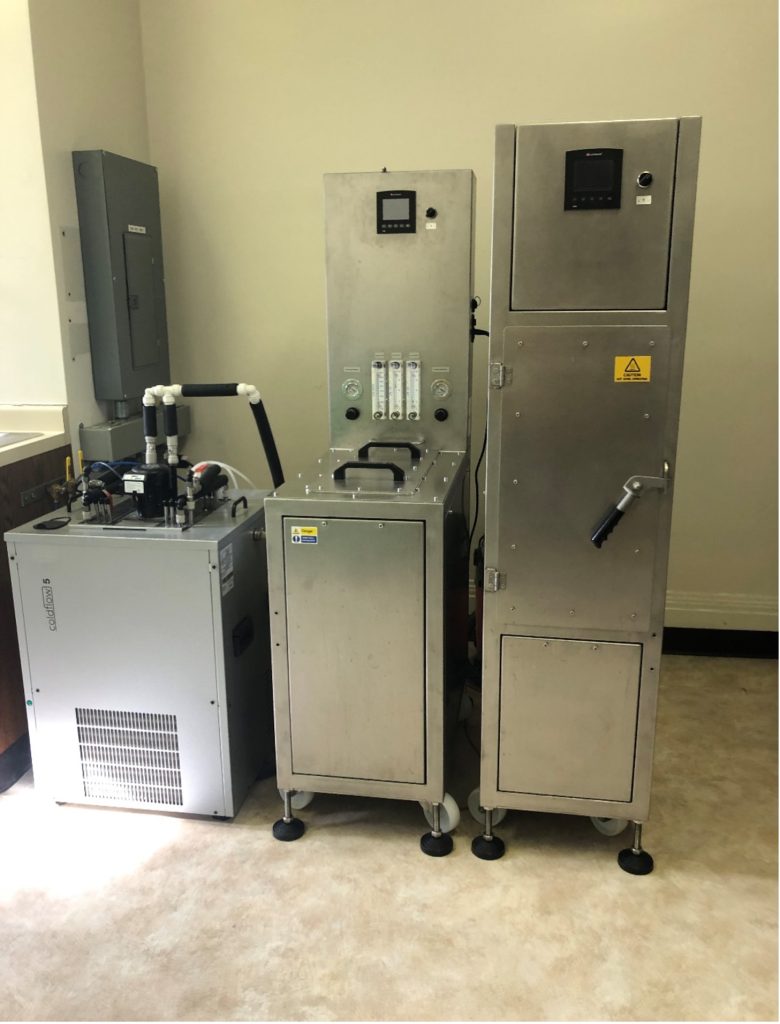 We are constantly using this capability to evaluate a variety of different grains and process capabilities and improvements. This equipment is set up with water tempering, aeration and CO2 removal, and automated kilning recipes.
Process progression is tracked daily through some traditional maltster techniques, such as growth count by acrospire length, grain moisture, and kernel hydration measurements.
In addition to the tools we have available for kilning optimization and evaluation, we also have tools to assist with roasting optimization and evaluation. With the addition of two new drum style roasters at the Manitowoc plant in 2021, the utilization of a small-scale roasting process was key in assisting with recipe development.
This small-batch roaster has been utilized for a wide range of evaluations over the years and continues to assist us with various projects. If it could talk, it would have some great stories to tell!
The newest addition to our toolbox has been the capability for various evaluations of grains and other starches through the use of a Rapid Visco Analyzer (RVA). This instrument can detect pre-harvest sprout in grains with a higher degree of accuracy than traditional pearling methods. This will provide better insight into crop conditions prior to harvest and allow the ability to better plan the timing of crop year and regional malting strategies to provide the highest degree of quality possible. Beyond its application for raw material evaluation, this instrument has a wide range of applications for malting process effectiveness, starch conversion profiles, and many others.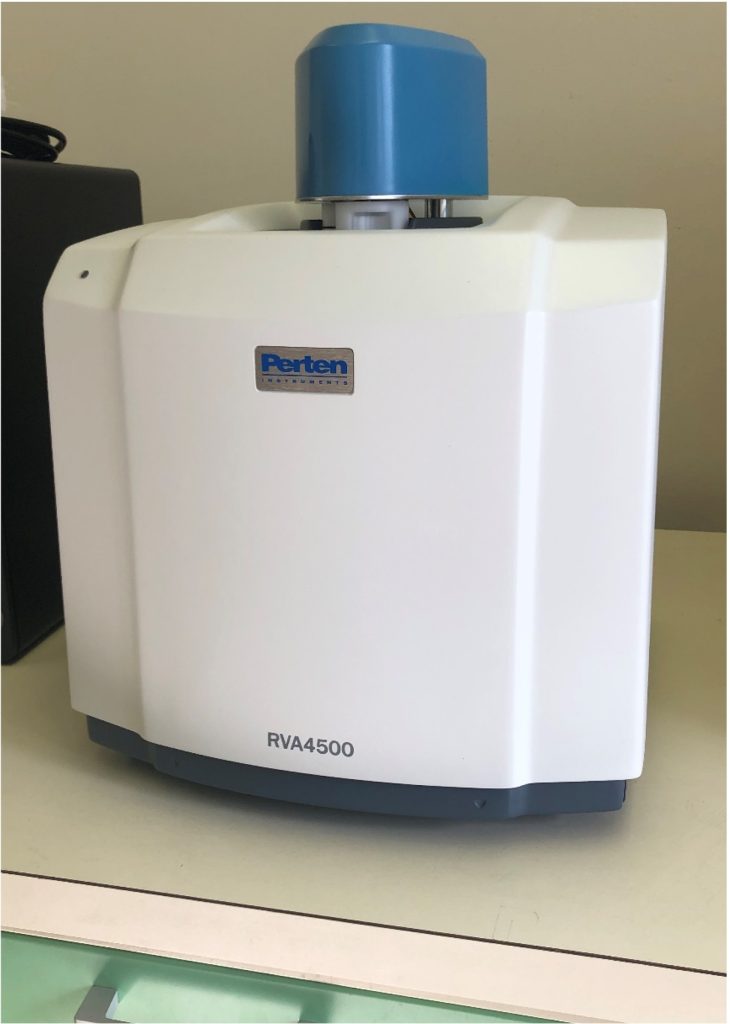 As we continue into this exciting new chapter at Briess, we are beyond excited to continue to put our skills to work, continuing our goal of being a high-quality and value-added supplier of specialty malted ingredients. We look forward to advancing our expertise and excelling into the future.