Our Butternut Squash Soup recipe is here just in time to add this warm comfort food to any holiday meal!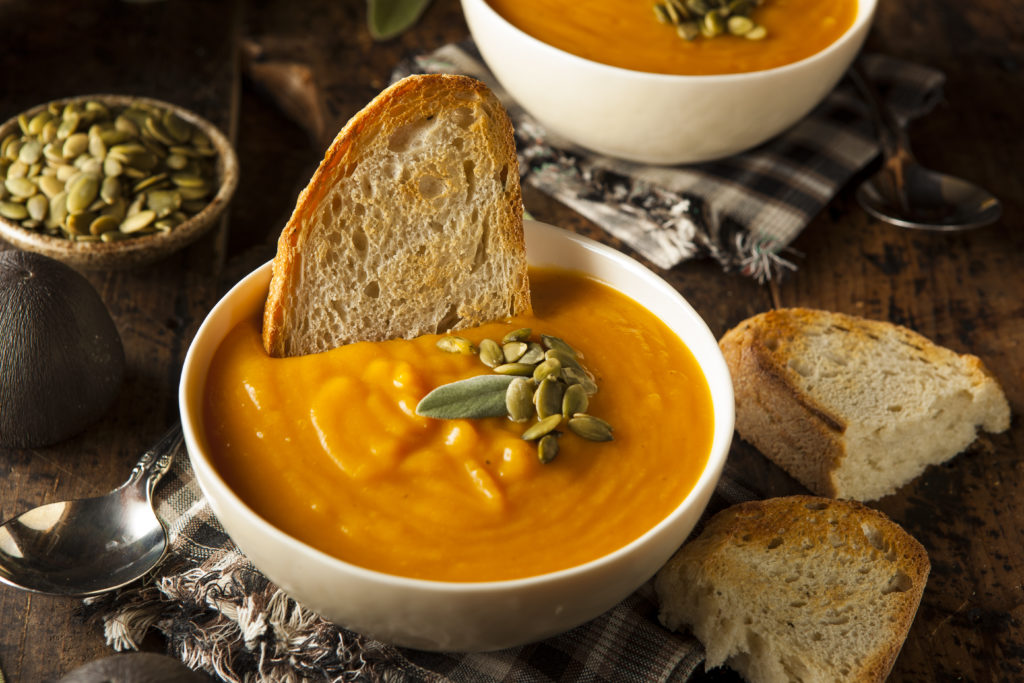 Ingredients
1 Tbsp vegetable oil
1 medium yellow onion, diced
1 clove garlic, minced
1Tbsp ginger, grated
3 lbs butternut squash cubed ─ seeds and peel removed
2 1/2 cups vegetable broth
13 1/2 fluid ounces coconut or other non-dairy milk
1/4 cup CBW® Golden Light
2 tsp salt
1/2 tsp black pepper
Instructions
Heat oil in a large pot or dutch oven over medium heat. Add garlic, ginger, and onion. Cook until onions start to appear transparent.
Add cubed butternut squash, vegetable broth, coconut milk,
CBW® Golden Light, salt (adjust the quantity to your preference), and pepper. Cook until squash is soft.
Using an immersion blender, carefully blend until creamy and smooth. Alternatively ─ after it cools ─ use a blender to process. May need to do it in a few batches, depending on the size of the blender.
Enjoy.